Note: This isn't a donation, it's crowdfunding. If you backed a funding campaign that did not meet its goal, you will automatically receive a refund within five (5) business days. You do not need to request a refund.
Every crowdfunding project has a fixed number of participants, a maximum of 10 people are eligible to crowdfund and sell this item, so each participant is required to contribute $150 to get the corresponding right. After we crowdfund all $1500, the produced products can be kept as your private stock, and you will have exclusive rights to sell them.
Multifunction Fidget Spinner
The multifunction fidget spinner is a fidget toy and anti-anxiety for adults and kids, helpful to anti-anxiety. It is suitable for passing time, calming, and concentrating. Sensory fidget toy that is playable with one hand, allowing you to be free to do other things while playing.
Extremely functional, set fidget spinner, bottle opener, key chain, mobile phone holder in one, unique shark, bear paw, and other designs, perfect holiday or birthday gift for friends and relatives. Surprise gift for releasing anxiety, relaxing, staying awake, ADHD, autism, and other attention disorder issues.
Google Trends
Keywords: fidget spinner
From Google Trends, the search trend of  "fidget spinner" is clamping rapidly recently in the US market.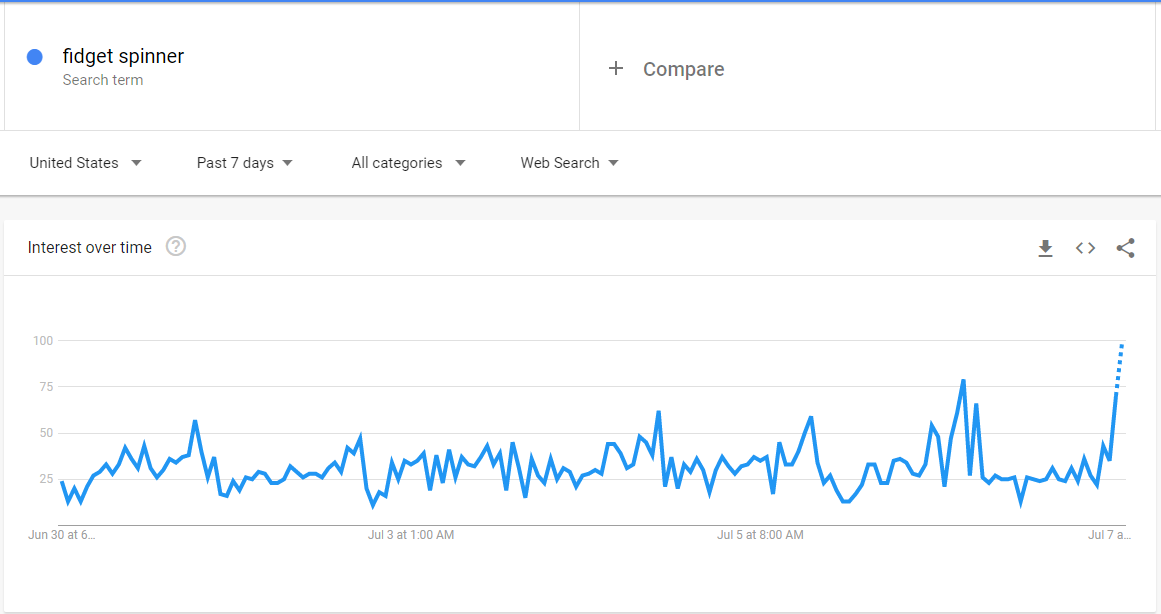 Keyword Recommendation:
Data by SEO Website.