Introduction
Oberlo dropshipping app is going to officially shut down on June 15th, 2022. The official statement of Oberlo says this incident is meant to seek the best solutions for merchants to reach their customers. Yet, it didn't explain the direct cause of such a decision.
Many Oberlo users are still wondering why it would happen so suddenly, and what to do next. Thus, this article will dig into details about why Oberlo made such a decision and provide some suggestions about what to do next for dropshippers.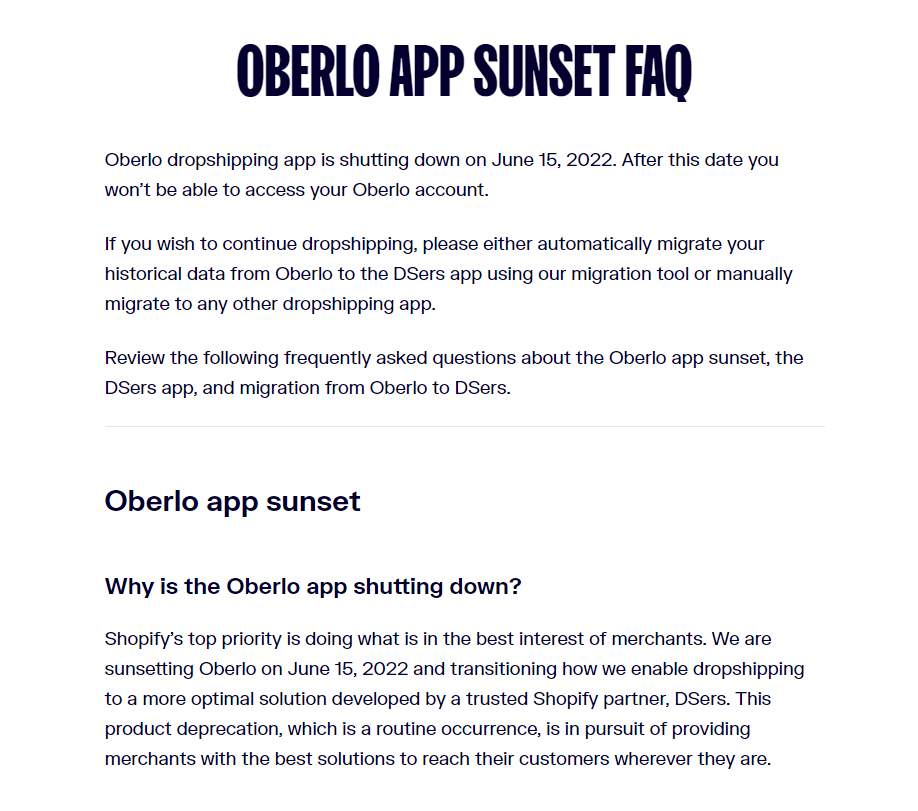 What is Oberlo?
Oberlo is a Shopify app designed for eCommerce entrepreneurs to search and find products to sell online. It tends to provide an easier way for merchants to connect with dropshipping suppliers.
The company was founded in September 2015, and then becomes one of the most popular tools on Shopify App Store in 2017. It had helped many young entrepreneurs build their own businesses since 2017 and presented a successful example in the dropshipping industry.
Yet, Oberlo officially announced it would shut down on June 15, 2022. This sudden incident forces many Oberlo users to cancel their plan to work with Oberlo and start to find an alternative service provider. Some small shop owners even stopped running their stores due to it.
In the following sections, we will talk about why Oberlo would shut down.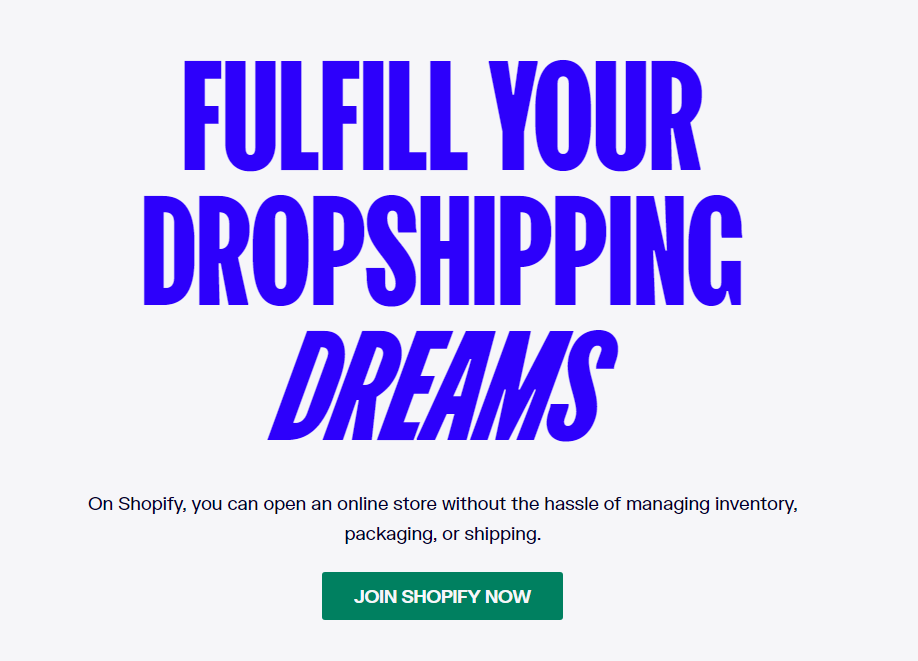 Why Oberlo is going to shut down?
Many discussions and speculations have been made to determine the reason for Oberlo's sunset. Some people even assume this is a sign of dropshipping business is going to come to an end. But this event may just be a chance for Oberlo users to move on to a new page in 2022.
In the official announcement of Oberlo, we can see Oberlo keeps trying to preserve its users for another dropshipping platform, Dsers. Oberlo describes DSers as a "trusted Shopify partner" who can provide more optimal dropshipping solutions. And the users can directly migrate their account data from Oberlo to DSers.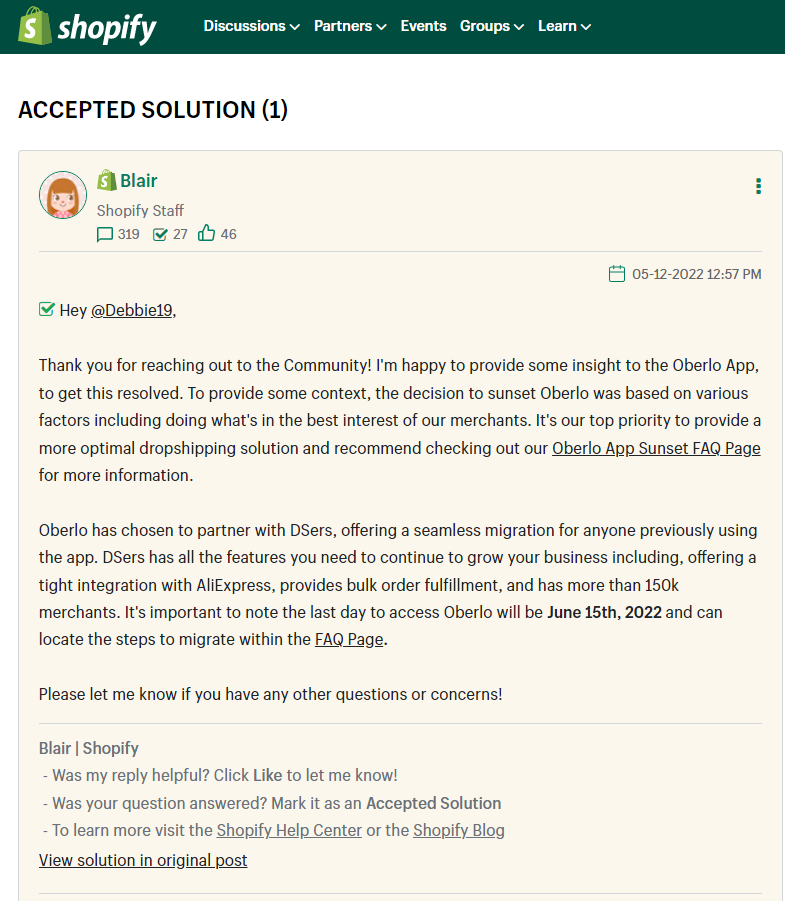 Although Oberlo did not carry out the whole story, it's not hard to tell that DSers is more favored by Shopify for now. And many of the recent events suggested Shopify has been planning to transit Oberlo to Dsers.
In the last few years, Shopify acquired eCommerce fulfillment company Deliverr for $2.1 billion. This was meant to build Shopify's own fulfillment network instead of relying on AliExpress.
With the development and expansion of the eCommerce industry, the shipping and processing time of AliExpress seems gradually unable to meet the time needs of customers all over the world nowadays.
Since the fulfillment process of Oberlo is basically based on AliExpress, many of the shortages of Oberlo have been revealed these years. One of the most critical shortage is the lack of supply chain control, and that's what Shopify currently intend to improve.
Besides, when more and more Oberlo competitors merged on the market, the customer reviews for Oberlo clearly showed the declining quality of Oberlo's service. On Trustpilot, the overall rating of Oberlo is 2.6, which is relatively low compares to CJ Dropshipping.
In conclusion, there 3 possible reasons that Oberlo decide to shut down it's the site:
Lacking control of the supply chain based on AliExpress
The quality of service is not as good as competitor platforms
Shopify seeks a better solution to optimize the dropshipping supply chain.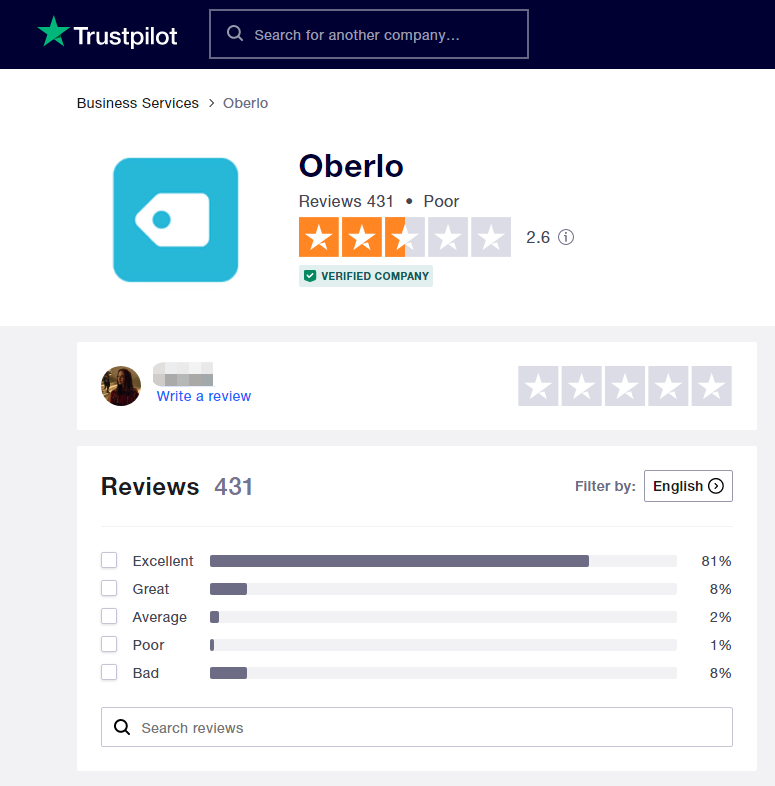 What should dropshippers do next?
Prepare a More Competitive Future
Even if you are not using Oberlo for now, the sunset of Oberlo is a big warning. Because it means the dropshipping platform you are currently can collapse at any time as well.
However, this doesn't mean dropshipping industry is declining. Every year people will raise the same question: Is dropshipping finally dead? And the answer is still no this year as we talked about the same topic in our previous articles as well:
Yet, it is true doing dropshiping is becoming much harder than ever before this year. The shutdown of Oberlo addressed the importance and need for supply chain optimization in dropshipping business, and many dropshippers have never thought about this issue before.
As more and more people join dropshipping industry these years, dropshippers have to be more competitive in the market.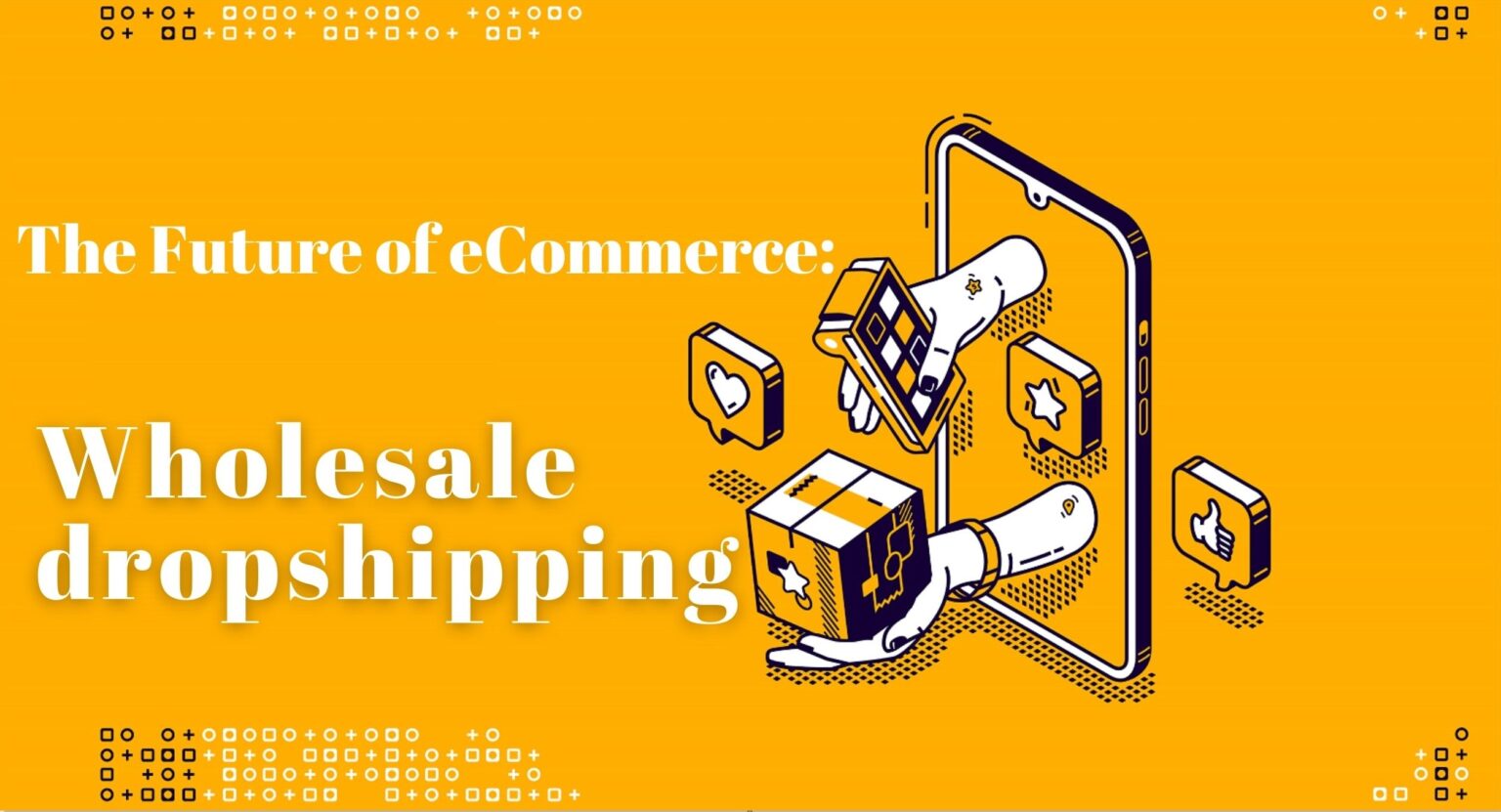 Optimize Supply Chain
In order to get more sales, dropshippers need to price products at a lower margin rate. Even if the product is successfully sold, the shipping time can't be assured because not every shipping company ships products on time as promised. Not even mentioning that COVID-19 still got a great impact on airports all over the world.
High competition, low profit, long shipping time, unstable supply chain, dropshippers need to face all these challenges when they start the business nowadays. And when Oberlo is not able to help their users to solve these issues, it becomes no longer suitable for the market.
Thus, how can shop owners become successful in such difficult circumstances? The answer is supply chain optimization. People may think dropshippers do not need to think too much about the supply chain. Because the concept of dropshipping is a business method that let suppliers do all the supplying and shipping for dropshippers.
However, the successful example of SHEIN, the reputable online retailer showed us the importance of the supply chain. By incorporating hundreds of local factories, SHEIN optimized its supply chain. As a result, the processing time of SHEIN orders achieved 1-3 days. Along with 6-7 days of fast shipping, customers can receive the products they ordered online within one week!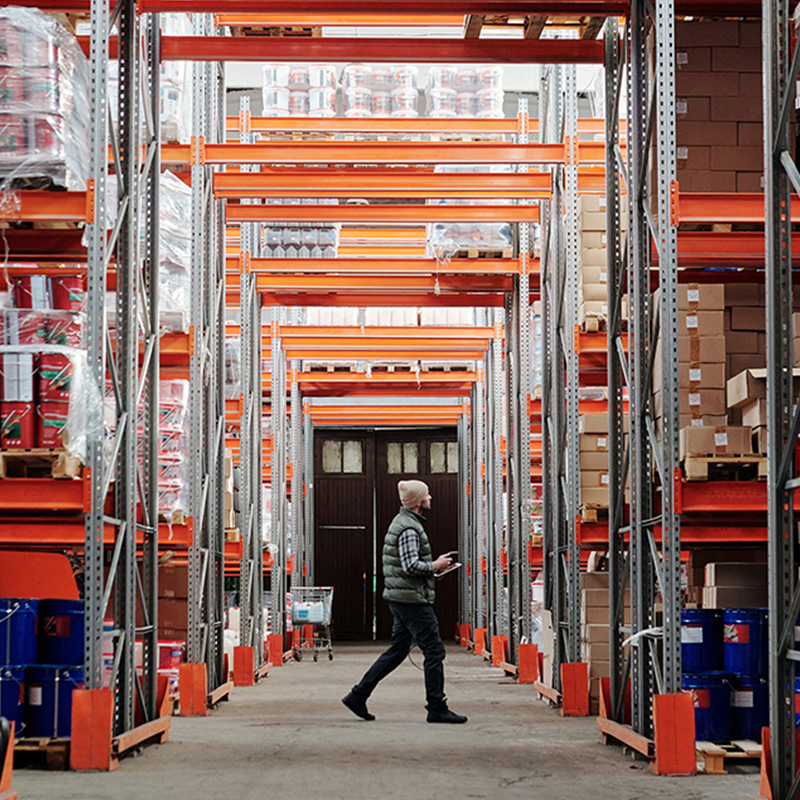 Find Alternative Platforms
DSers
Thus, for people who still want to continue their business, finding an alternative platform becomes a prior topic. Many previous Oberlo users have chosen to work with DSers now because that's the only option recommended by Oberlo.
DSers basically have the same functions as Oberlo does. If you are used to Oberlo functions and still want to keep the current business method, then DSers is a good option for sure.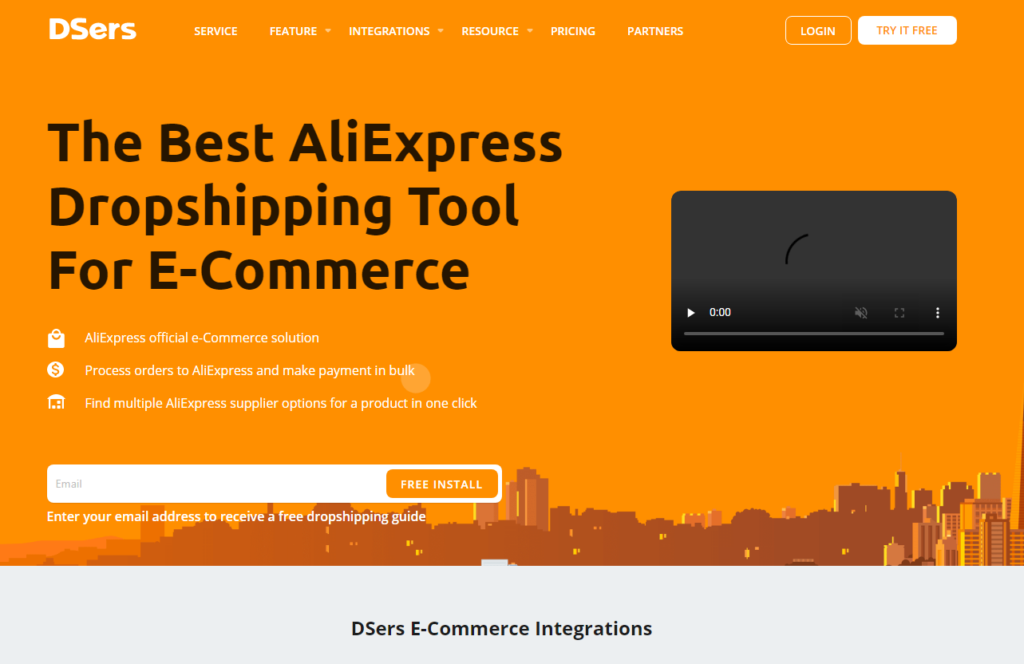 CJ Dropshipping
If you wish to make some changes and let this incident become the turning point of your business, it would be better to choose other platforms with more expanded options.
CJ Dropshipping is one of the best dropshipping platforms that can help you boost your sales. In 2022, CJ is planning to optimize its supply chain by incorporating local Chinese suppliers.
If you want to get a better supply chain than the one you are currently using, you can directly contact CJ agents by using the 24 hours online chatroom service. All your questions and requests for the suppliers will be answered in the online chatroom.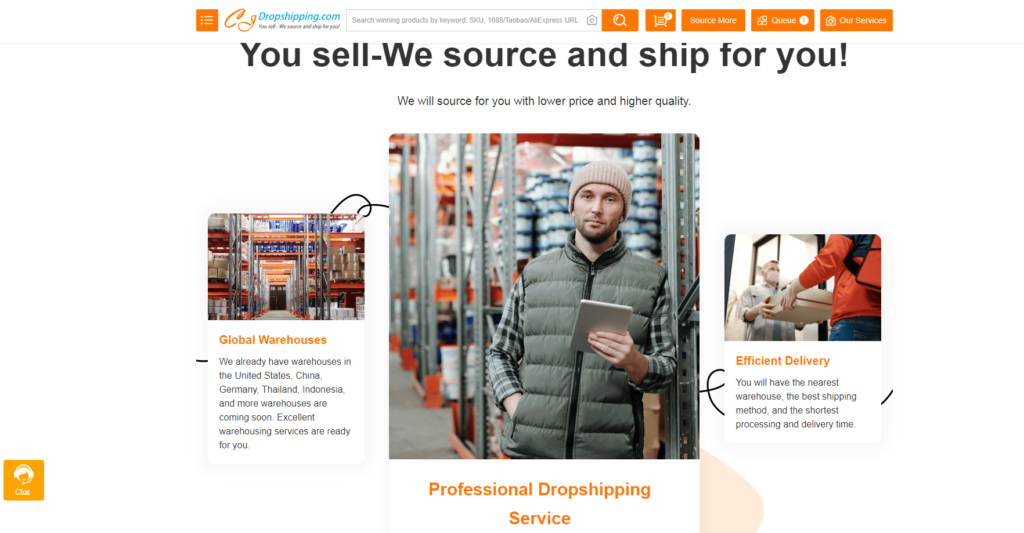 How to migrate from Oberlo to CJ Dropshipping?
Since CJ Dropshipping is a one-stop dropshipping platform, it has incorporated the functions of Aliexpress and Oberlo. So there is no need to connect CJ to Oberlo directly. If you want to migrate from Oberlo to CJ, you can directly transfer the data from your Shopify store to CJ Dropshipping directly with the following method:
2. Authorize Your Store with CJ.
1) Go to My CJ > Authorization > Shopify, and click "Add Stores".
2) Enter your Shopify Address. Note: Please enter the default URL provided by Shopify. You can find it in your Shopify admin.
3) Log in to your Shopify account and follow the steps in Shopify to connect your store to CJ.
3. Connect your products to CJ
CJ Product connection allows data to flow from CJ to your store so that your products are published with the description and other essential information. And you can easily skip the step of revising the product listed in your store.
Steps to connect your products with CJ:
1) Products > Connection > Add Automatic Connection;
2) Sync the store > Search the products in your store > Select your store product and CJ product > Click Connect;
3) Select your store's variant on the left part, and click the CJ's variant on the right part. Tick "Yes" and choose the shipping method and this variant is connected with the correct one.
Note: Please ensure the connection is correct, or they can affect your later orders as customers get the wrong goods.
For more details please refer to How to Connect your Store's Different Variants to CJ's One Variant?