Benefits of using CJ wholesale
▪  Fast Shipping (3-6 days)
▪ Preferential wholesale price
▪  Reliable Return Policies
▪  Good Customer Service
▪  More Product Categories
Reliable US, EU and Global suppliers with fast shipping on high quality winning products.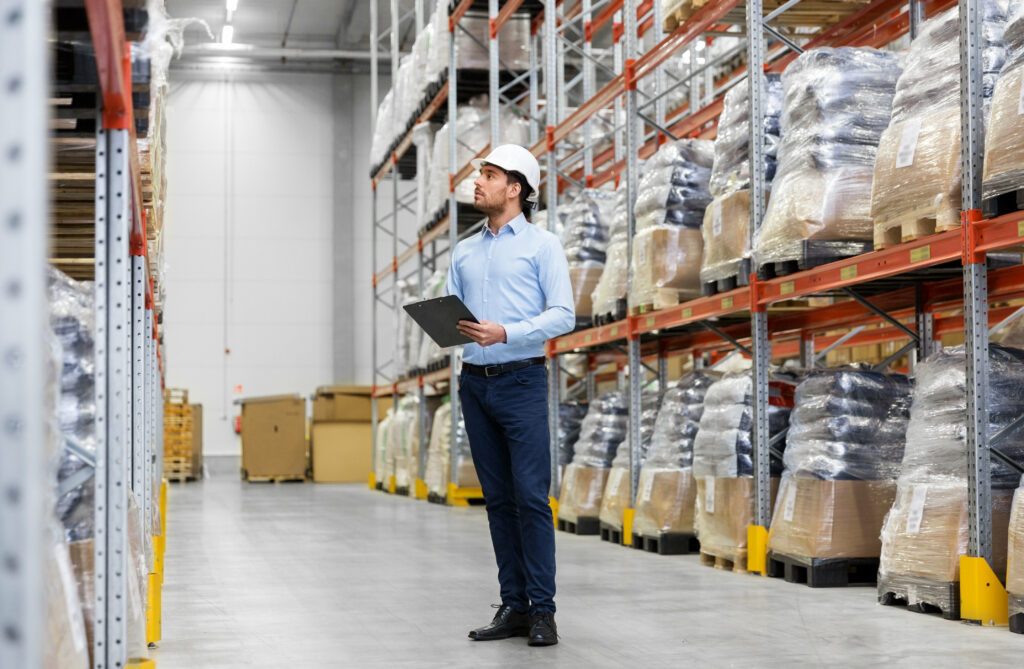 Warehouses located in China, US, Europe, and Southeast Asia!
Unlike International shipping, local delivery only takes around 3-6 days.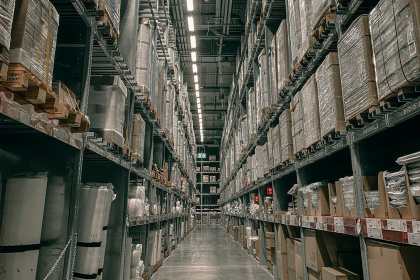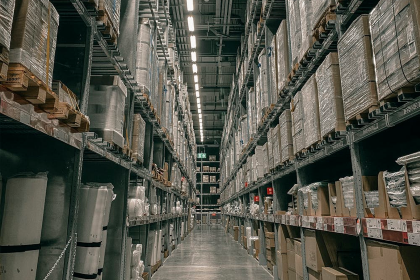 3 warehouses in Yiwu, Shenzhen, and Jinhua. Yiwu warehouse is the largest warehouse of CJ, with a storage area of more than 12000 square meters, in which there are one million pieces of general cargo in stock.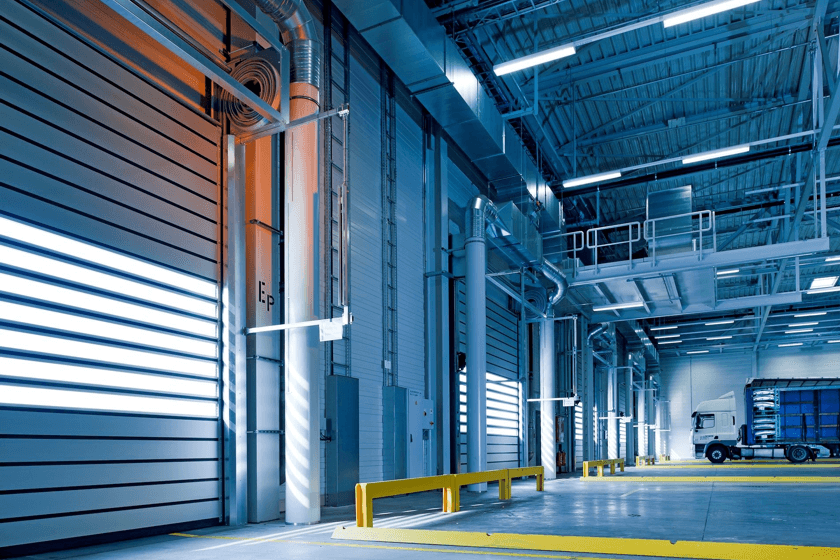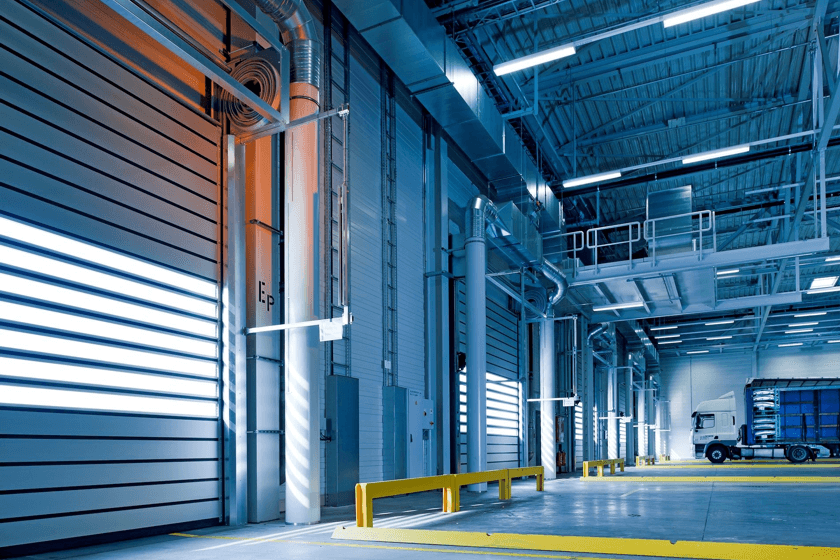 2 warehouses located in both the East Coast and the West Coast. The maximum order processing capacity of each warehouse is 20,000 orders per day.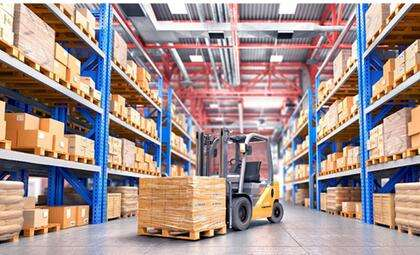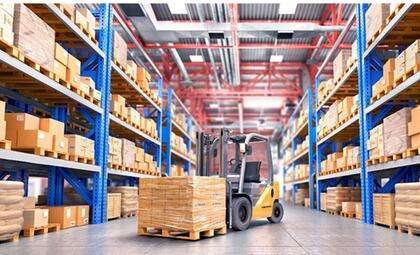 1 warehouse in Germany. It is located in Frankfurt am Main. We will plan to open a UK warehouse and a French warehouse.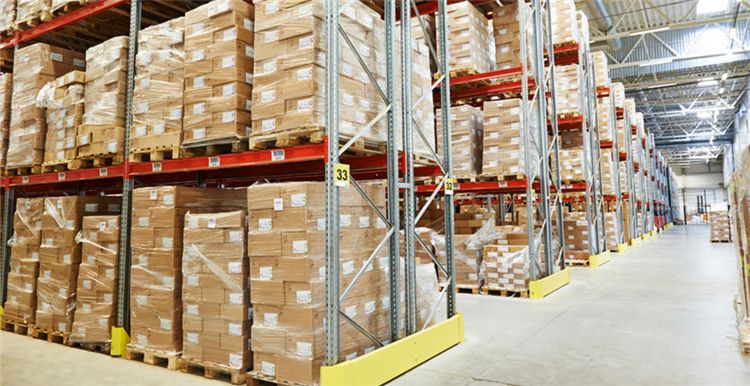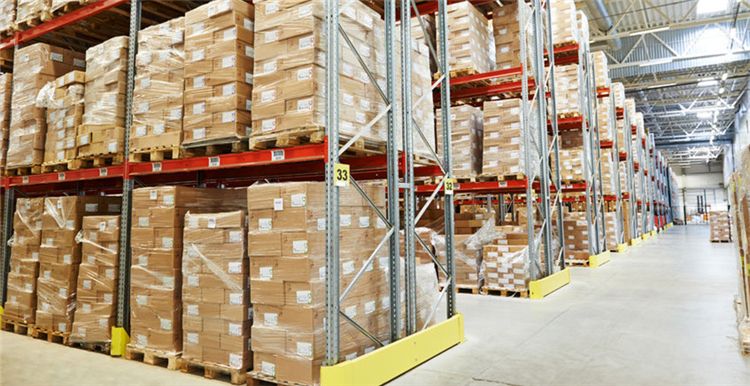 2 warehouses in Indonesia and Thailand. Indonesia Warehouse was put into use in 2020, with a storage area of more than 9500 square meters.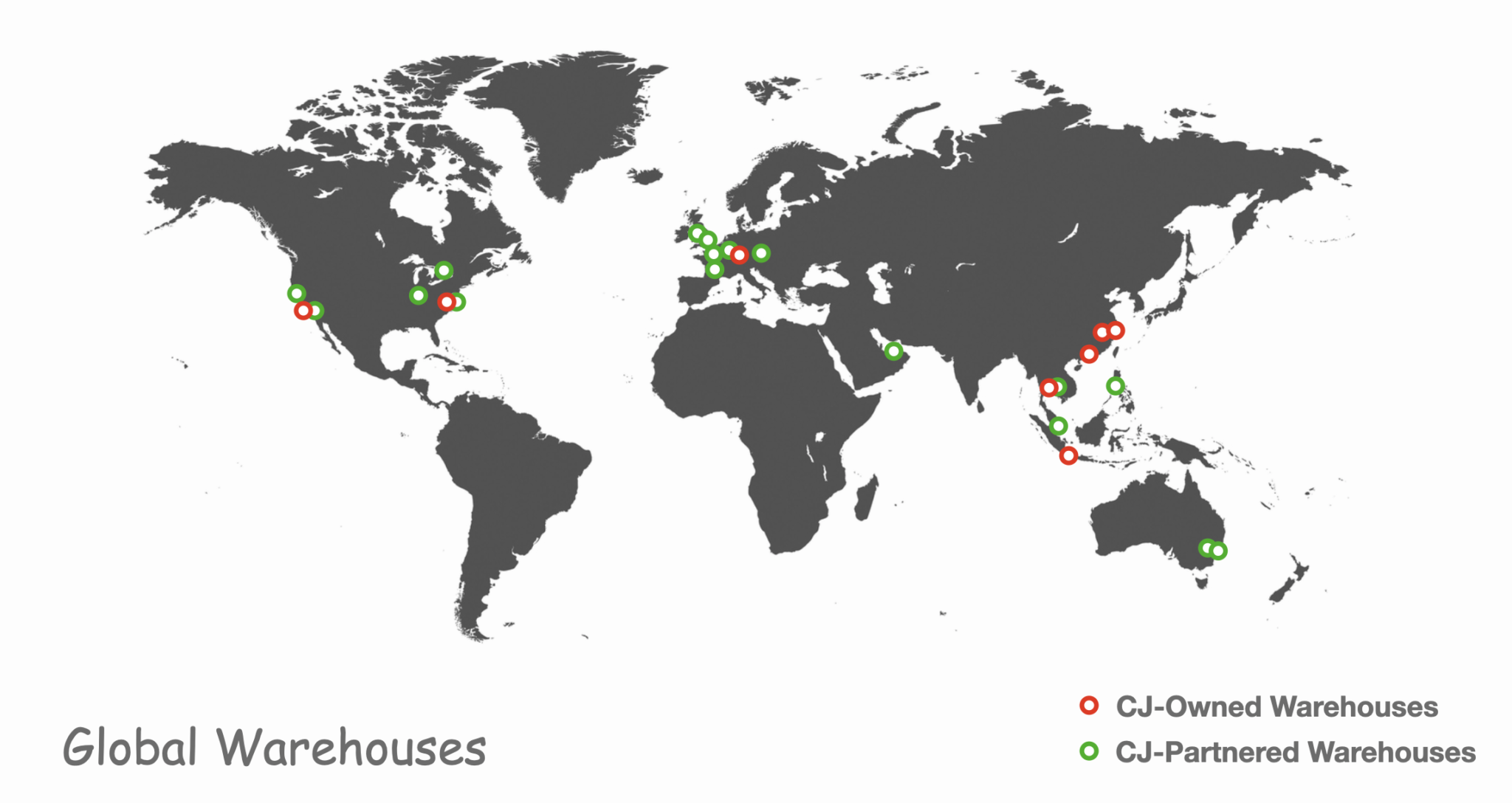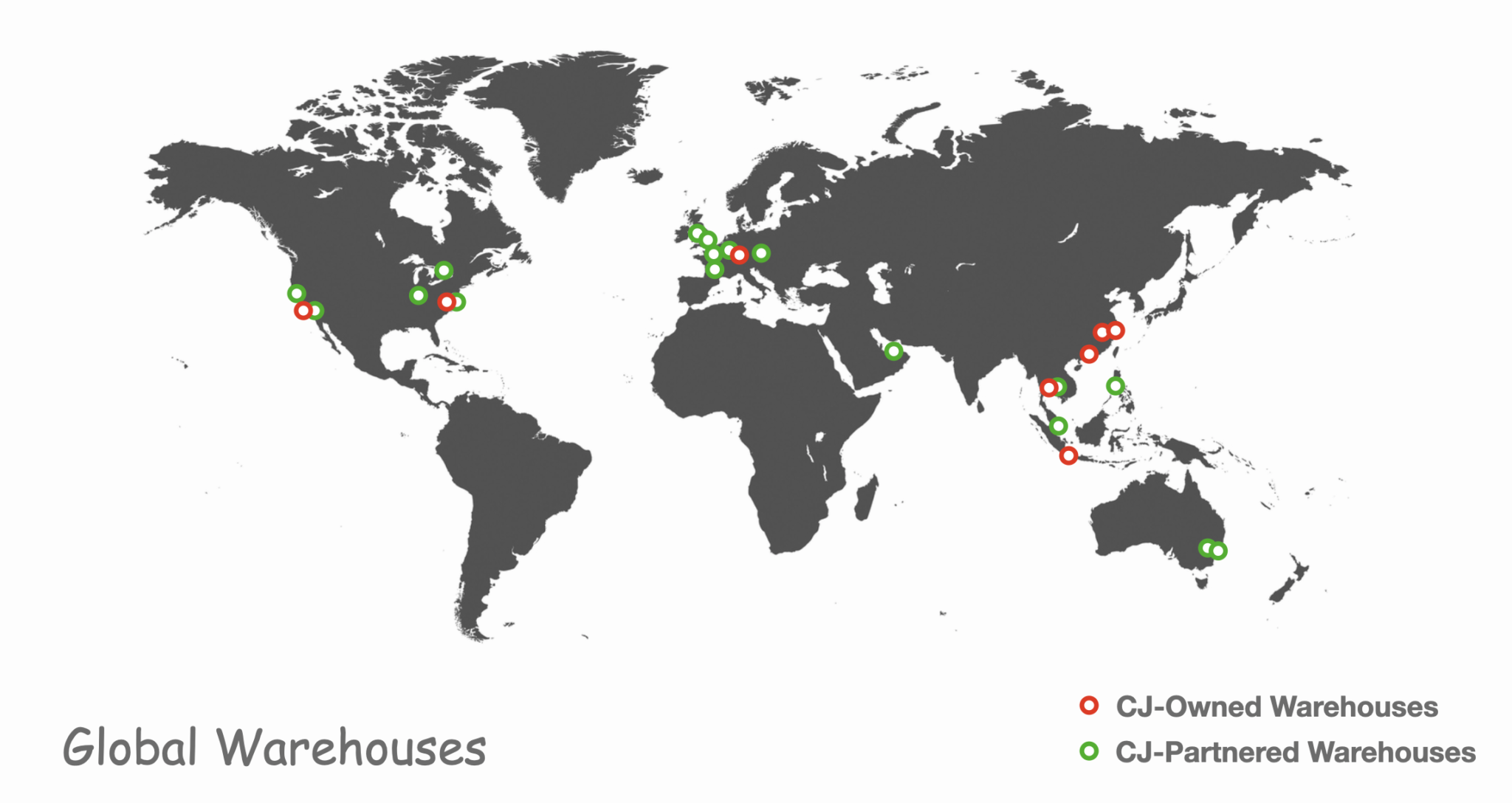 Yiwu, China

Jinhua, China

Shenzhen, China

Cranbury, NJ

Chino, CA

Frankfurt am Main, Germany

Jakarta, Indonesia

Samut Prakan, Thailand
Monroe Township, America

Chino, CA

North Highlands, CA

Columbus, America

Clermont Ferrand, France

Paris, France

New South Wales, Australia

Sydney, Australia
Birmingham, England

Hounslow, England

Jeneč, Czech Republic

Singapore

Toronto, Canada

Bangkok, Thailand

Makati City, Philippines

Dubai

Neuss, Germany
Grow your wholesale business today for FREE!