Summer has arrived this year! Have you prepared your winning product to sell? If you need more product collections to boost summer sales, this shark slides slipper might be a great choice for this year.
Recently, shark slides gained rapid popularity on social platforms. Its cheap price and stable quality make it a great product to dropship. Some sellers have already noticed the rapid growth of this product but the market still got great potential. If you wish to catch the trend, now is the time.
In this article, we will dig into the market potential of shark slider slippers by collecting information from various Ecommerce platforms. Then we will compare the shipment information of this product on CJ Dropshipping and AliExpress for you to find the best suppliers.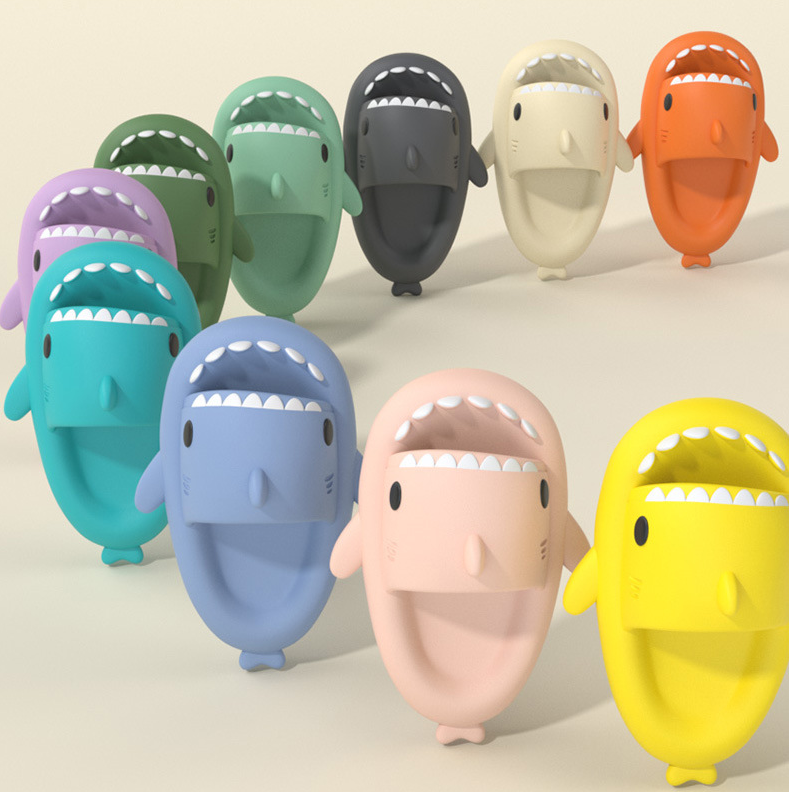 Selling Potential
Market Trend
According to Google Trends, the search trend of shark slippers has been growing fast since April. The searches were mainly generated from the UK and the USA, and the trend reached a peak in May.
On Amazon US, there are 58,800 weekly searches for the term "shark slippers" during May. Along with the rapid search increase, the sales of the same product also showed surprising growth.
Although there are many sellers who have noticed this trending product and already started selling, it's still not too late if you start to prepare by now. Because the competition for the same products is not so fierce at the moment.
If your store is selling similar slippers or home niches, adding this product to your listing will be a great option to gain sales.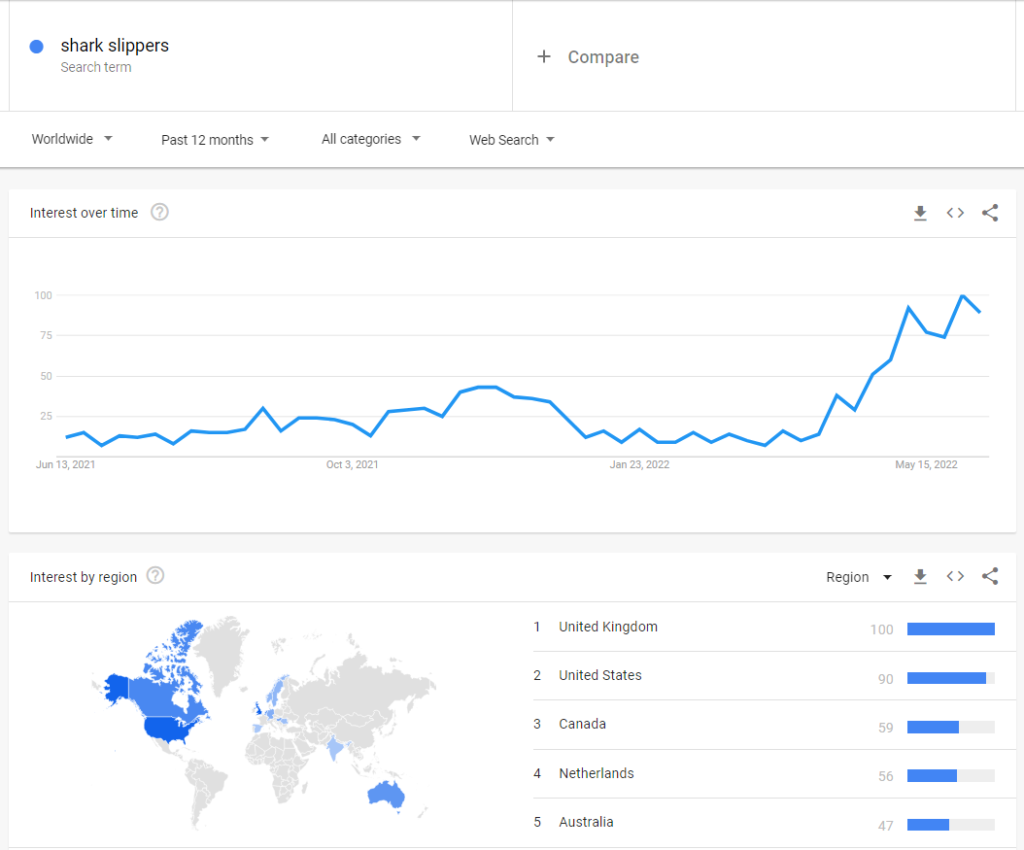 Product Feature
Economical Friendly: The product is mainly made of durable EVA material. It's recyclable and non-toxic. So it's completely healthy for the human body.
Soft & Comfortable: The slippers are designed for casual use. The feathery softness and lightweight make the slippers comfortable for both men and women.
Wide applicable occasions: The slippers apply to all seasons. People can wear them both indoors and outdoors, it's also suitable for shower use since it comes with an anti-slip function.
Safety caring design: The shark slippers got deep insoles and such a design protects toes from kicking off furniture. The fish pattern of the product also increases the friction with the ground, preventing possible slips and falls.
Multiple Variants: The color choices of shark slide slippers are vivid, customer can choose the color as they refer. There are also separate sizes for kids and adults, people of all ages can wear them.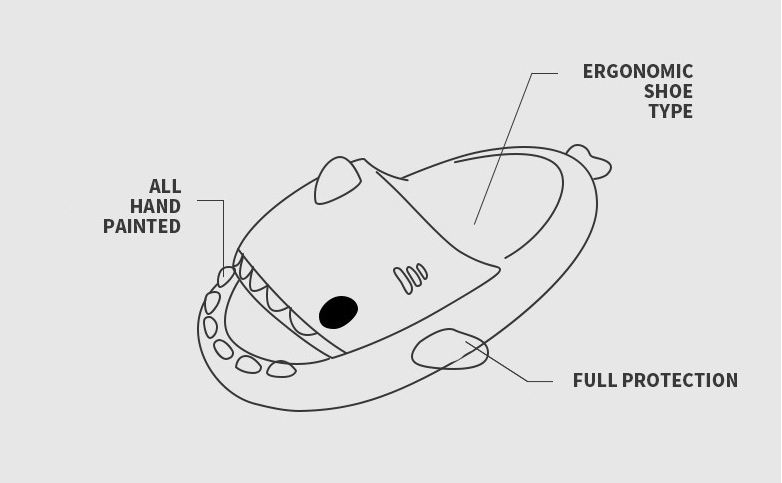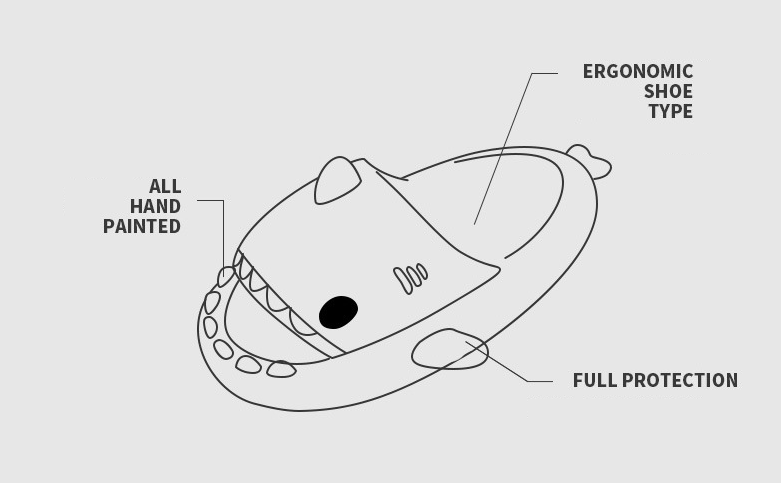 Rating
The average rating of shark slippers on Amazon is 4.4, and most of the customers left positive reviews for the products. In general, it is a good rating but some buyers say the slippers do not fit the size that they expected, and the sizes are way too big sometimes.
In order to avoid these negative reviews, a well-constructed size chart of the product should be presented on the selling page when you list the product.
Still, almost every comment got a positive impression of the cute design of the products. So as long as you got the right advertisement method, getting customers' attention for this product is not so hard.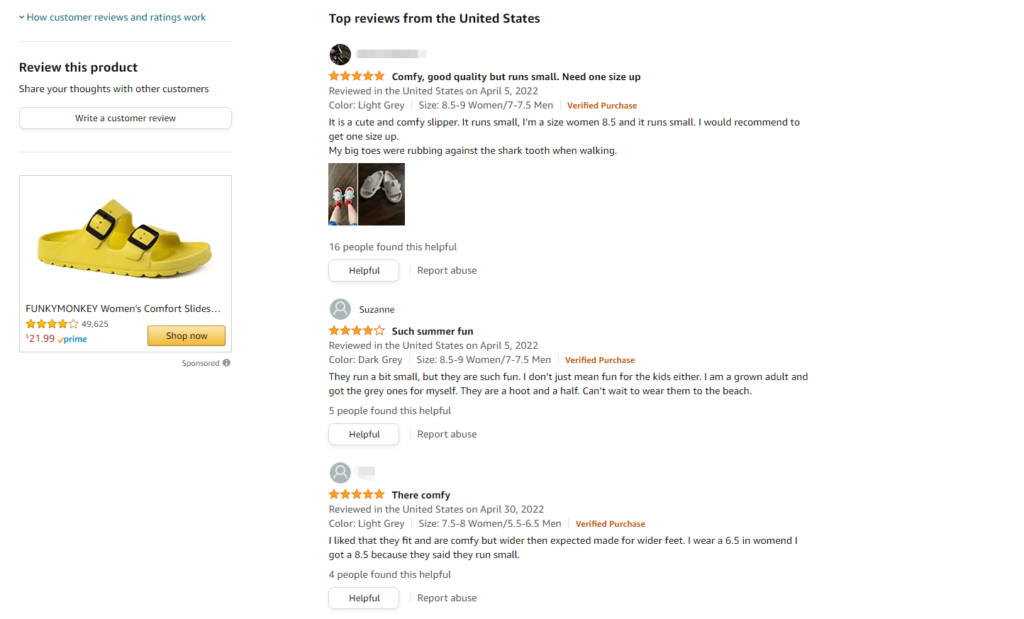 Product Review Video
There are some great product review videos of shark slippers on Youtube, you can search the term "shark slipper" or "shark slides" to find them.
For example, this video from the Youtube channel of Super Dan The Shoe Man presented all the necessary details for this product. When you run ads for this product, you can also create some unique images or video content to attract customers.
Pricing
The top-ranked shops on google mostly priced the shark slippers around $29.9 with free shipping choices. On Amazon, the same products are priced around $25 – $32 with shipping costs.
Considering the dropshipping costs, the average market margin is about $15 per order when shipping orders to the US. So this product is surely profitable by now.
If customers need faster shipping methods, you can also set up more shipment options in your store with different shipping rates. For example, customers can choose DHL shipping by paying more shipping fees.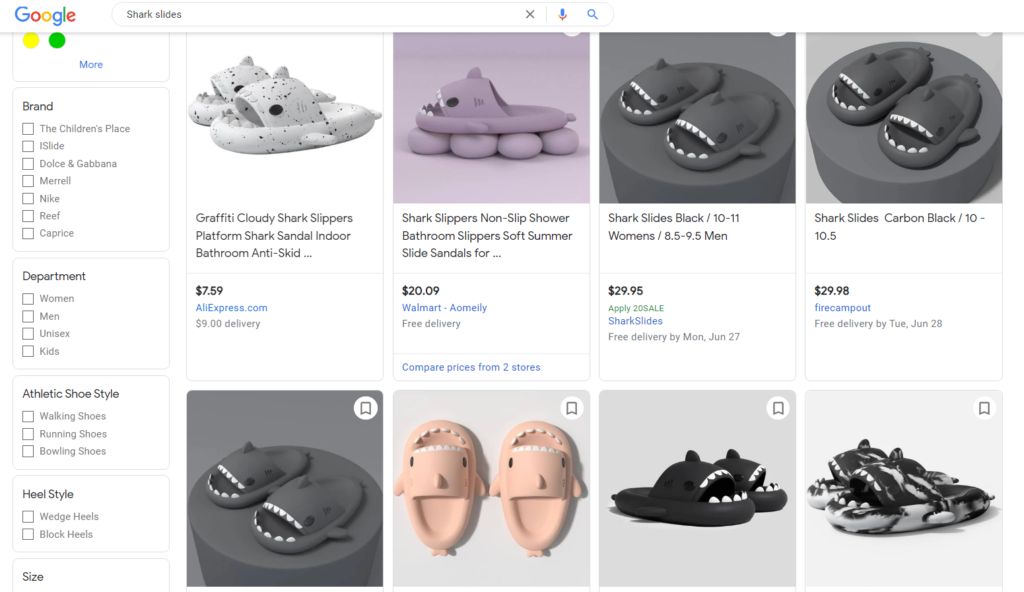 Dropshipping Costs & MOQ
Shipping Rates
The shark slipper is an ordinary product that usually does not need high shipping costs. The best shipping cost of it is usually around $7 – $8 depending on the real-time shipping rates of each shipping company.
However, one thing you should notice is the stock of the product may not be stable currently. Because the sales of the product have been increasing rapidly in recent months. When the demands exceed the normal production speed, some suppliers can easily get of out stock issues for this product. If you are going to sell this product as a winning product, the best way to prevent stock issues is to have some of your own stock as well.
In the following section, we will show you the total dropshipping costs of this product on CJ Dropshipping and AliExpress. Since there are multiple sellers on AliExpress selling the same product, we will take the one who got the most orders and reviews as an example.
CJ Dropshipping
Total Dropshipping Cost:
Regular: $16.51-24.69
For kids: $8.78-9.95
Draining upgraded: $14.53-16.58
Processing time: 3-5 days
Shipping time: 8-16 days
Shipping method: CJ packet ordinary
On CJ Dropshipping, a pair of regular shark slides got 2 different thickness options. The 3cm thick version is priced at $4.44, it is the prototype of other new variants. Currently, the 3cm thick version is hard to find on the market because most suppliers only manufacture the 4cm thick versions now. A pair of 4cm thick slides is priced at $5.09.
Besides, the shipping fee also got variations since each different size of slide got an individual shipping fee. So the total dropshipping cost of shark slippers is $16.51-24.69.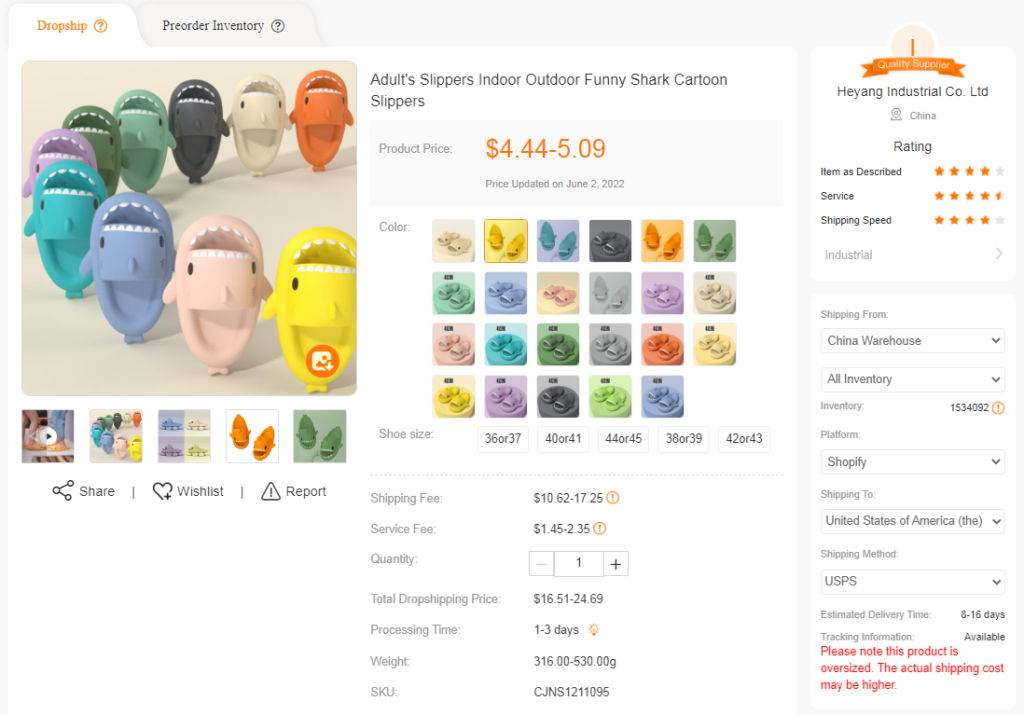 If you want to list the shark slipper for kids, you can also find the same product on CJ. The price is $3.26 with a shipping fee of $4.86-5.89, and it is much cheaper than regular ones. The total dropshipping cost only takes $8.78-9.95.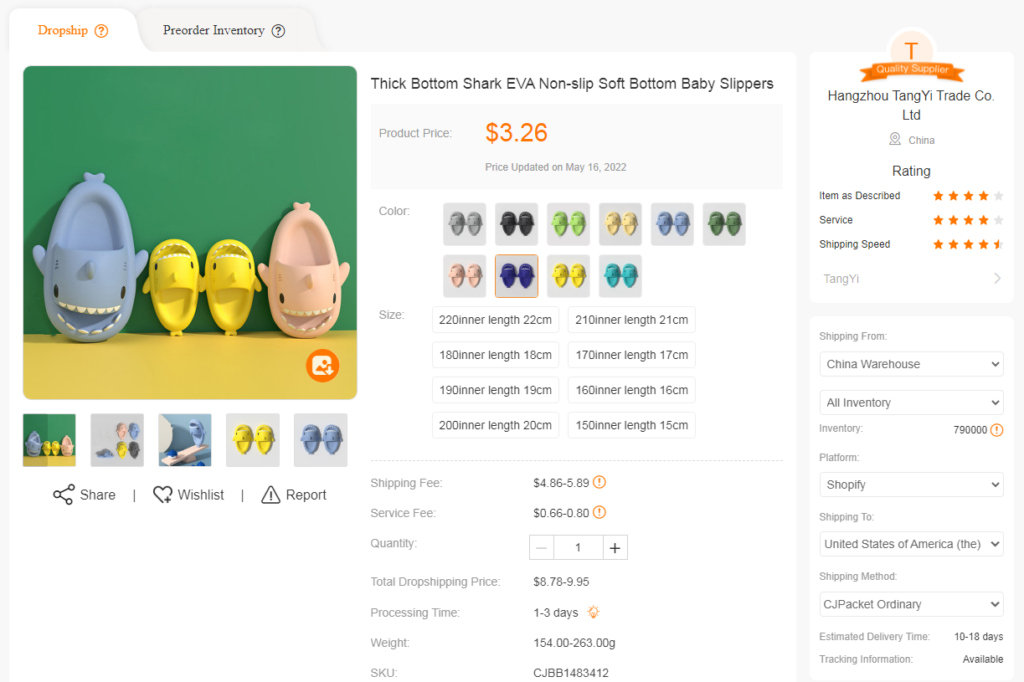 Therefore, the draining upgraded version costs a bit more than the regular version. It takes a $6.34 product fee and a $7.21-8.20 shipping fee. So the total dropshipping cost is around $14.53-15.66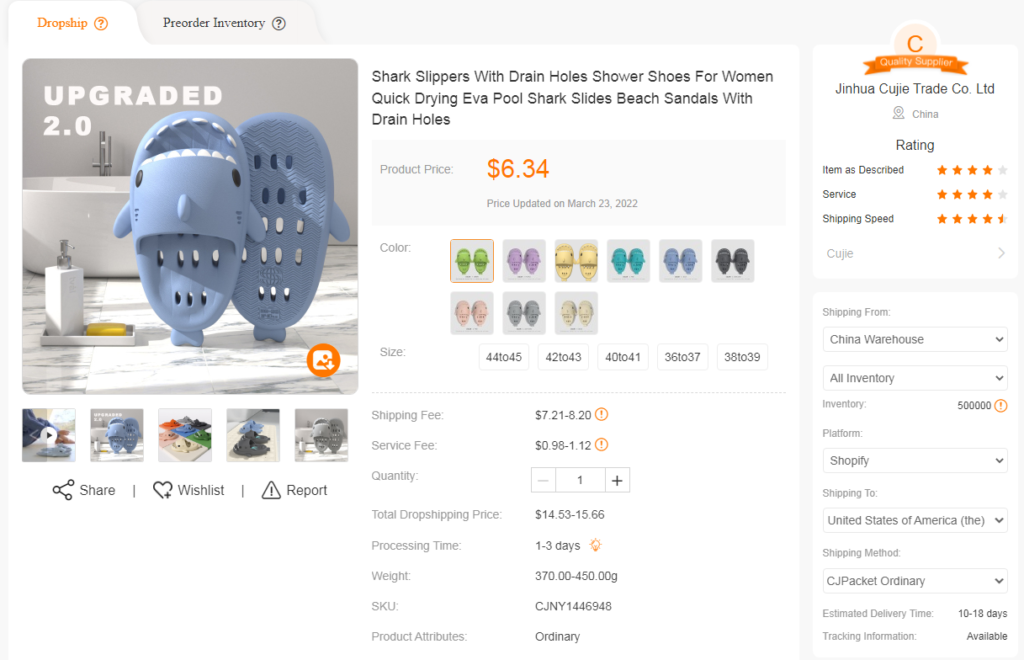 AliExpress
Total Dropshipping Cost:
Regular: $14.58
For kids: $12.09
Draining upgraded: $14.79
Processing time: 1-3 days
Shipping time: 21 days
Shipping method: AliExpress Standard
On AliEpress the product cost of a regular pair of shark slippers is $6.93. With a $7.65 shipping fee, AliExpress supplier can deliver the product within 21 days.
However, if you wish to send the product with faster shipping methods, AliExpress doesn't provide many options and the shipping fee with DHL is more than $50, which is too expensive for earning profits.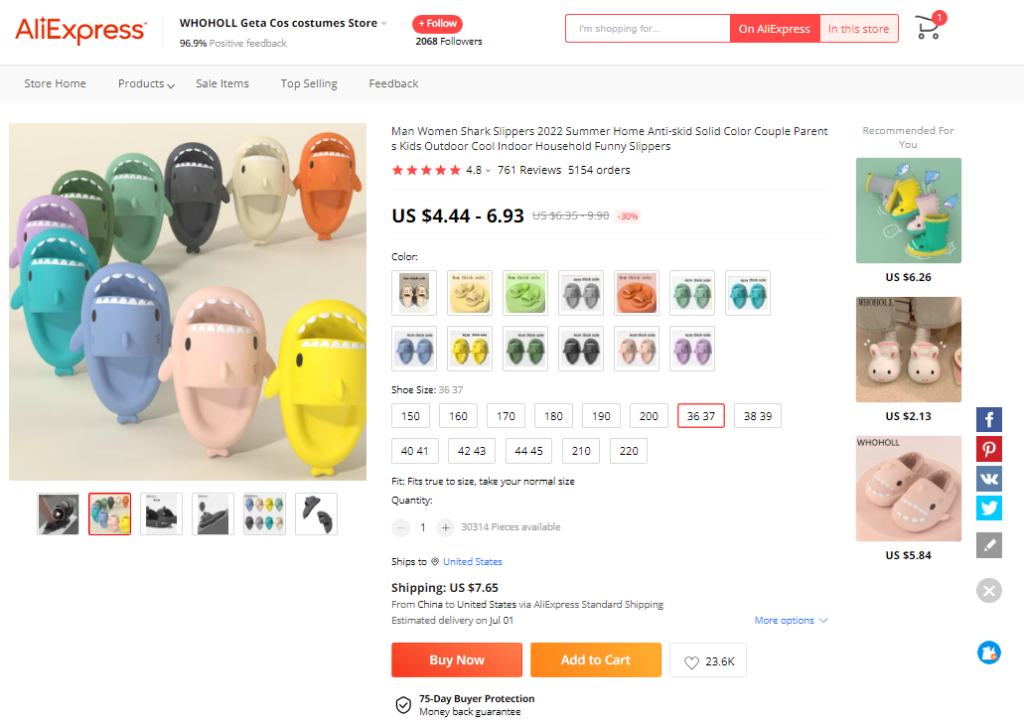 As same as CJ Dropshipping, AliExpress also has shark slippers for kids and the newly updated draining version. Shipping a pair of slippers for kids will take $12.09 in total, and shipping a pair of draining upgraded slippers takes $14.79 in total.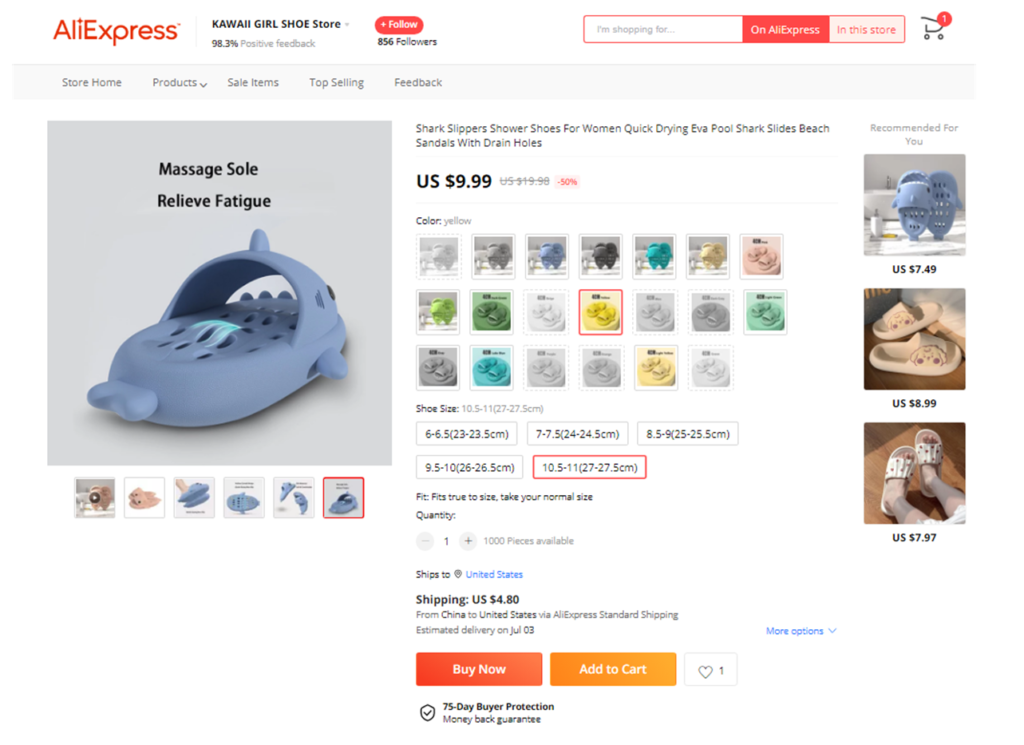 Comparison
There is no significant difference between the costs of AliExpress and CJ Dropshipping. Both suppliers priced the different variations of shark slippers at different prices. On average, CJ Dropshipping got higher prices than AliExpress for most of the variants.
Besides, by testing ordering 100 pcs from AliExpress and CJ Dropshipping, we find that it takes about $1200+ on CJ Dropshipping while AliExpress needs $1000+ to proceed.
For the shipping time, CJ packet ordinary is a bit faster than AliExpress, but AliExpress got the advantage of faster processing time. So if you are going to order this product for fast shipping, you also need to consider how to make the processing time become shorter.
The best way to shorten the processing time on CJ Dropshipping is to order some stock in advance. With the preordered stock, CJ warehouse will be able to ship the product in 1-2 days after you placed the order.
Still, there are so many variations of shark slippers, and we can't stock every variant with the same amount. So the best way is to stock some best-sold variants and then let suppliers process other fewer-sold variants normally.
Customization
Since the shark slippers just become trendy recently, there haven't been many customization requests. So there is no clear standard for customization costs for now.
If you want to do customized packaging or unique logos on the products, you can provide your design or ideas to the suppliers. Then suppliers will provide their offers based on your order amount and design content.
However, if you are a beginner who just started dropshipping without much budget, we do not suggest you start branding right away. Because suppliers usually need a large amount of order quantity to provide printing services. Thus, it's better to think about branding the products after receiving stable sales.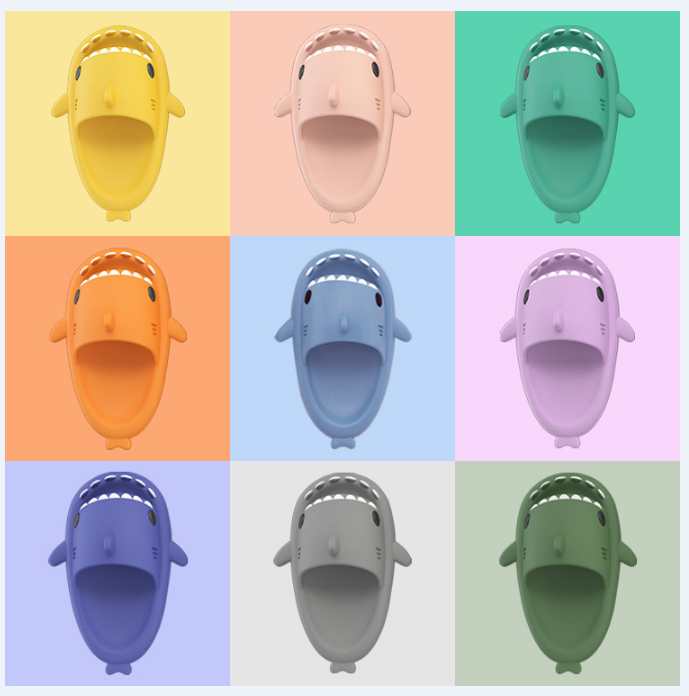 Certifications
The suppliers we find on CJ Dropshipping platforms are all able to provide the HAP certification for shark slides. So the product is safe for the human body.
Besides, shipping slippers normally do not need certifications such as CE or FDA. So you can list it without requiring extra certification from the suppliers.