Dropshipping is an extremely popular business model for new entrepreneurs. Because it does not need a high-level financial capacity. You can focus all of your efforts on customer acquisitions and you don't need to stock or handle any items you are selling.
There are many platforms for creating online store options when you decide to open your own online store, such as Shopify, TikTok, Etsy, Wix, Squarespace, WooCommerce, BigCommerce, eBay, and so on.
As a professional dropshipping supplier and solution for dropshippers, CJdropshipping can be considered as a combination of Oberlo and AliExpress. The main workflow of CJ can be summarized into four main steps: Store Authorization > Product Searching/Sourcing > Product Listing/Connecting > Add to Cart & Pay.
Dropshippers can sync their orders to CJ and let CJ fulfill them automatically by connecting their stores and products, instead of looking for suppliers and placing orders all by dropshippers themselves.
To provide convenience to more and more dropshippers from different platforms, CJ now has already finished integration with 14 eCommerce platforms by this year and will also keep going on expanding the ballpark of compatible platforms.
This article will make a collection of these 14 platforms, explain the featured services that CJ could offer, and have a quick preview of the next step of platform integration.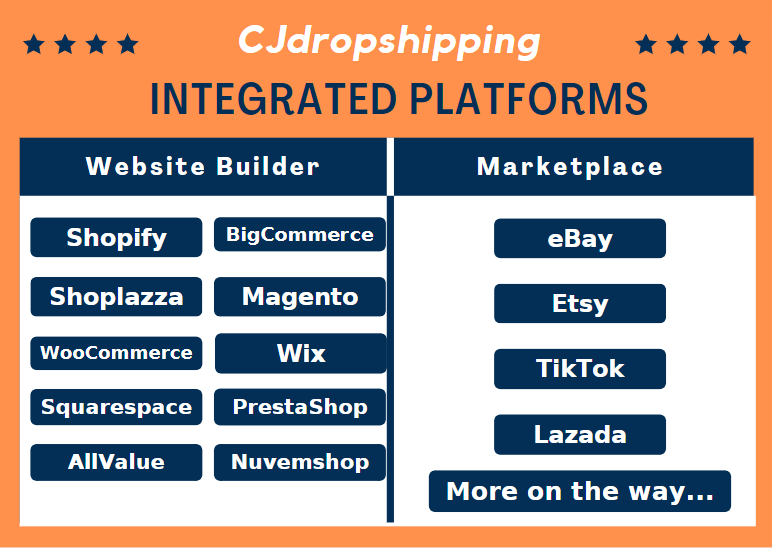 CJ' services for dropshippers from compatible platforms
Free Product Sourcing
One-Click Product Listing
Automatic Order Fulfillment
No MOQ
Shipping with Reasonable Price
Bulk Purchase Service
Quality Inspection
No Monthly Fee
24 Hours Online Support
After-sales Service
Various Add-on Featured Services
14 Compatible Platforms on CJ.
Shopify
Shopify is a popular eCommerce platform that runs online and offline for building a website that contains your online store with advantages like the fastest load time. It's one of the easiest platforms to set up and the it's most popular app among dropshippers as well。
Shopify users can connect their store with CJ to fulfill their orders.
Squarespace
Squarespace is an American website building and hosting company. It provides software as a service for website building and hosting, and allows users to use pre-built website templates and drag-and-drop elements to create and modify webpages.
For dropshippers, you can create your online store and connect with CJdropshipping for product listing and order fulfillment.
CJ has newly opened to Squarespace platform, so the dropshippers from Squarespace can connect their stores and enjoy CJ's services now.
Etsy
Etsy is an online marketplace that focuses on handmade or vintage goods. It is primarily associated with handmade toys, collectibles, art, home goods, vintage furniture, jewelry, clothing, and holiday items, in addition to crafts and craft supplies.
CJ has newly opened to the Etsy platform, so the sellers from Etsy can connect their stores and enjoy CJ's services like the print-on-demand feature now.
ShopLazza

Shoplazza is a "software as a service" (SaaS) cross-border e-commerce site-building ecosystem from China. They provide cross-border eCommerce brands with ERP services and increase their revenues through FB/Google ad delivery and a plethora of marketing features.
CJ has newly opened to Shoplazza platform, so the sellers from Shoplazza can connect their stores and let us fulfill your orders automatically.
eBay
eBay is one of the oldest and most successful eCommerce websites on the Internet, but it doesn't sell any items itself. Instead, it allows users to list items for sale, which other users can then bid on in auctions.
eBay users can connect their store with CJ and source products. With CJ's bulk purchase service, it will be quite easy to find suppliers on CJ and ship the orders. Also, CJ is now working on improving the services for the eBay platform, featured functions like "tracking status synchronization" will be available soon.
Lazada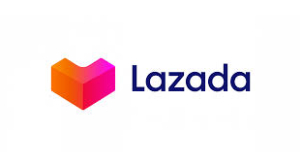 Lazada is a leading eCommerce platform in Southeast Asia, effectively an Amazon for the region. Sellers from worldwide can use this portal for marketing their products in Indonesia, Singapore, Vietnam, the Philippines, Thailand, and Malaysia.
And now CJdropshipping has finished the update of seamless integration with the Lazada platform, Lazada sellers can connect their stores and list products from CJ even more smoothly!
WooCommerce
WooCommerce is not an actual e-commerce platform, but just a plug-in for WordPress websites.
It has a WordPress admin panel, a favorite bloggers platform. In addition, you can add multiple features to an online store by installing modules and plug-ins in a few clicks. WooCommerce is popular among designers and developers for creating a dropshipping website. There are tons of e-commerce templates, designs, and manuals on installations.
Therefore, wooCommerce sellers can connect their store with CJ to fulfill their orders, and enjoy CJ's one-stop dropshipping services.
TikTok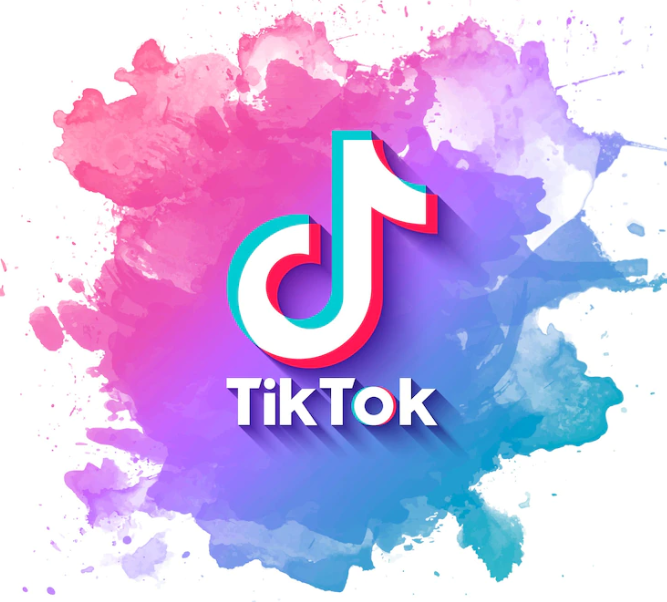 TikTok is a short-form mobile video platform that provides content creators a chance to reach a large community. Since its launch in 2016, its audience has grown to over 800 million active users worldwide.
And it shows no signs of stopping. Its increasing popularity has grabbed the interest of big brands, and marketers are now looking at the fun app as a business opportunity.
CJ is now compatible with TikTok and you can add products easily by listing products from CJ to your store directly.
Wix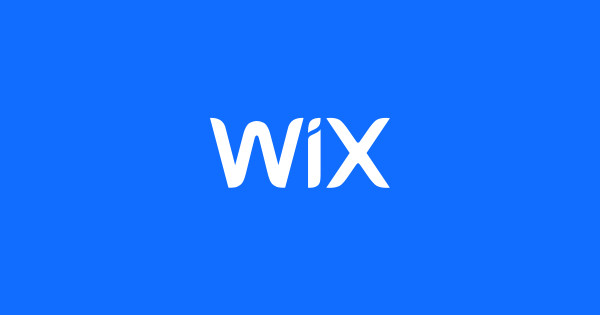 Wix provides customizable website templates and a drag-and-drop HTML5 website builder that includes apps, graphics, image galleries, fonts, vectors, animations, and other options. Users also may opt to create their websites from scratch.
It is perfect for small businesses, creatives, and beginners: feature-rich, with awesome SEO tools and hundreds of apps. Anyone can create a beautiful website with Wix, even without coding experience.
Nuvemshop
Recently, Nuvemshop, known as one of the Latin America eCommerce leaders, has finished the integration with CJdropshipping officially.
Founded in 2010, Nuvemshop has a network that includes close to 90,000 merchants across Brazil, Argentina and Mexico, with the growing scale, their next plan is to expand into Colombia, Chile and Peru.
Dropshippers who are targeting LatAm markets like Brazil, Argentina, and Mexico can now connect their Nuvemshop shops with CJ and list products directly.
PrestaShop
PrestaShop is a freely accessible open source eCommerce platform. It is one of the best open source eCommerce platforms with out-of-the-box features that make it even stronger. It works on PHP and can help business merchants to build comprehensive eCommerce websites coupled with amazing functionality.
There are currently around 270,000 online stores powered by PrestaShop around the globe. It has thousands of developers and 250+ agencies who innovate and actively participate in the growth of PrestaShop.
Magento
Magento is an eCommerce platform built on open source technology that provides online merchants with a flexible shopping cart system, as well as control over the look, content, and functionality of their online store. This platform also offers powerful marketing, search engine optimization, and catalog-management tools.
In other words, Magento = Open source + eCommerce + CMS Platform. The Magento community is also extremely large and very helpful, it is designed to be utilized as an application by someone who isn't a developer.
BigCommerce
BigCommerce is a paid-for, 'hosted' e-commerce solution that allows business owners to set up an online store and sell their products on the web. And CJ is now finishing the final step for the integration.
Thus, it means that BigCommerce runs on its own servers. So you don't have to buy web hosting or install anything on your computer to use it. As long as you have access to a web browser and the internet, you can build and manage your store from anywhere.
BigCommerce is a 'software as a service' (SaaS) product, which means that you don't own the software — instead, you pay a monthly fee to use it.
Besides, the platform is mainly aimed at people without much in the way of web design skills — but it also allows more tech-savvy users and developers to take things further by tweaking the HTML and CSS of BigCommerce stores.
In addition, if you are an independent website or online store runner, you can also enjoy CJ's free services by connecting with us via API. We prepared the flow manually to help you build up a connection with CJ. If you are using Shipstation to manage your orders, you can also connect with CJ.
AllValue
AllValue provides software tools and services for global brands and merchants to bring their sales and customer services online. They help merchants quickly build their own e-commerce websites, and launch advertising and social marketing campaigns. It also manages orders and customers, and enable global payment and logistics support, to achieve sustainable growth of eCommerce businesses.
More platform interactions are on the way
CJ will continue to expand our capacity with more and more eCommerce platforms. Hopefully, popular platforms like Wix, Magento, BigCommerce, PrestaShop, and Space, will all become available on CJ in about two months. CJ also loves to hear from all of the customers about their needs for the platforms or other aspects. Kindly share your thoughts with us and let CJ serve you better!