For many dropshippers, chargebacks caused by disputes and frauds are a real headache for people who just want to run a simple business. Some people may think it is not a big deal because chargebacks are rare cases for them, but their businesses are actually exposed to high risks without chargeback protection.
Since we are living in a chaotic world, preparing in advance is always a good choice to secure your finance. So if you want to avoid fund holds and reserves as much as possible, you will need chargeback protection for your business.
In this regard, CJ Pay is your trustworthy ally. Created by dropshippers, CJ Pay understands the potential harm that account closures can cause to your dropshipping business. And in this article, we will introduce what CJ Pay is and how it can provide the best chargeback protection for your business. Now let's get started!
What Is a Chargeback?
Chargeback refers to the reimbursement of credit card funds used for purchase to the buyer. This may happen if a consumer challenges a transaction made with their credit card, claiming it was unauthorized or fraudulent.
Once a buyer disputes a purchase, the credit card company in question will reverse the charge, providing the buyer with a full refund and debiting the business' account. While chargebacks can serve as a safety net for buyers, they can negatively impact a business's revenue and attract penalties if they occur too frequently.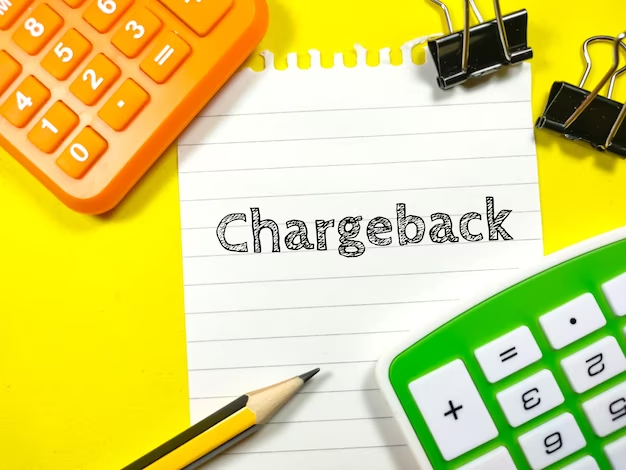 Common Types of Chargebacks
Chargebacks can be a serious problem for merchants, they can be a persistent and unpredictable threat. To deal with them effectively, you need to understand the different types of chargebacks.
There are three main types of chargebacks: true fraud, friendly fraud, and merchant error. Each type has its own circumstances and requires a different approach to handle.
True Fraud Chargeback
A true fraud chargeback occurs when a credit card transaction is disputed by the cardholder because they did not authorize or participate in the transaction. In other words, it is a fraudulent transaction made by someone other than the cardholder.
When a cardholder suspects that their credit card information has been stolen or used without their permission, they can contact their issuing bank or credit card company to report the unauthorized transaction.
Then the bank or credit card company will investigate the claim and if it is determined that the transaction was fraudulent, the cardholder will be reimbursed for the amount of the transaction.
Even though the merchant can dispute the chargeback by providing evidence that the transaction was legitimate. But if the merchant is unable to provide sufficient evidence, the chargeback will be granted and the funds will be returned to the cardholder.
Therefore, it is important for merchants to take measures to prevent fraud, such as verifying the identity of the cardholder and using fraud detection tools. Failure to do so can result in chargebacks and financial losses for the merchant.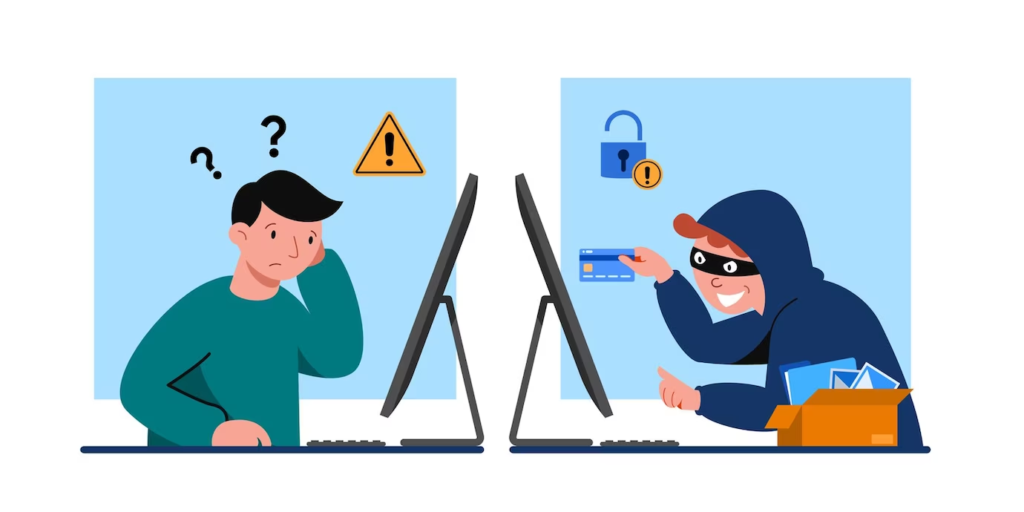 Friendly Fraud Chargeback
Friendly fraud chargeback, also known as friendly fraud, is a term used to describe a chargeback dispute initiated by a customer. Unlike true fraud, where a stolen credit card is used to make purchases, friendly fraud chargebacks are initiated by the cardholder themselves.
In friendly fraud, customers may claim that they did not receive the product or service they paid for, or that they did not authorize the transaction.
Besides, friendly fraud can be costly for merchants. Because they not only lose the revenue from the initial sale, but also incur fees and penalties from payment processors such as Paypal.
To mitigate the risk of friendly fraud, merchants can implement strategies such as clear and detailed product descriptions, and robust fraud detection and prevention measures.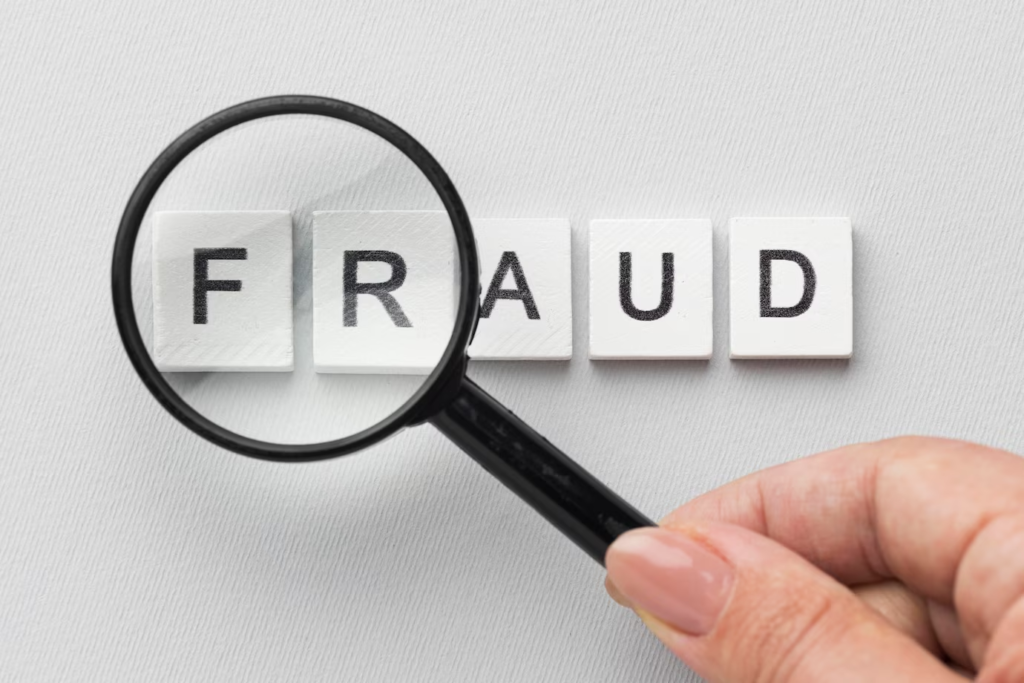 Merchant Error Chargeback
A merchant error chargeback is a type of chargeback that occurs when a customer disputes a transaction due to an error made by the merchant.
This includes situations where the merchant wrongly charged the customer, shipped an order to the wrong address, or charged the customer for a product that was not received.
To avoid merchant error chargebacks, merchants should take steps to ensure that all transactions are processed accurately.
Additionally, merchants should set up clear refund policies in the online store for resolving customer disputes and providing refunds or exchanges when necessary.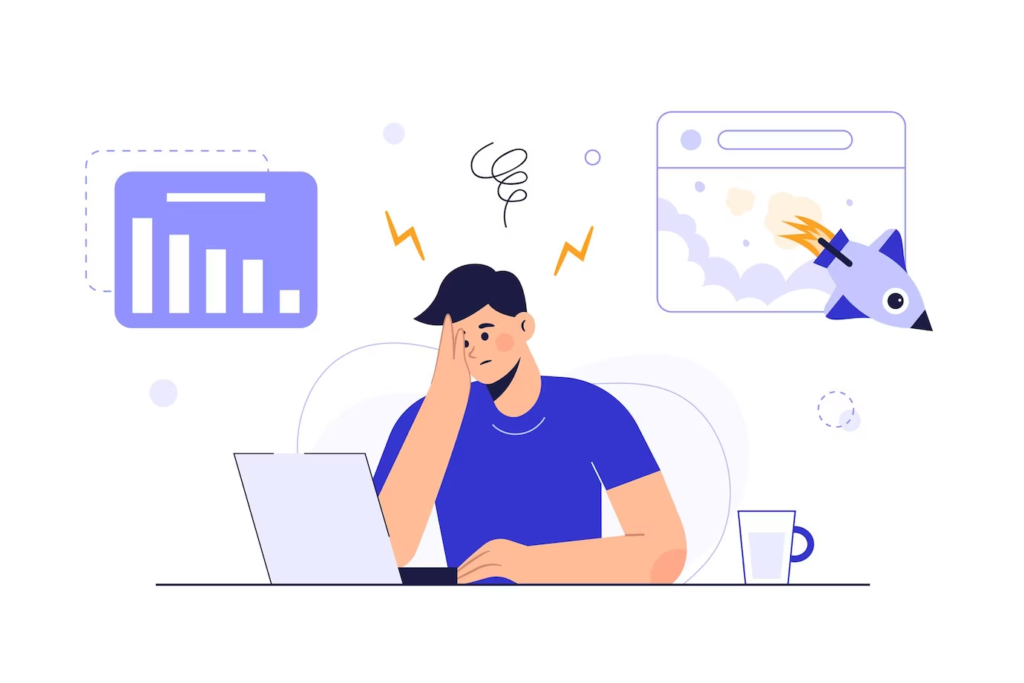 How to Avoid Losing Revenue Due to Chargebacks?
Now you know that chargebacks can eventually lead to losing revenue for your business. So, how can we avoid it?
There are some key strategies to help merchants avoid losing revenue due to chargebacks. By implementing these strategies, merchants can minimize the risk of chargebacks and maintain a healthy payment account.
Select a Reliable Payment Service Provider
Selecting a reliable payment processor is a critical step in reducing costs and achieving success in dropshipping.
Merchants should opt for payment processors that offer transparent pricing and fees, along with advanced security features to protect their transactions. Also, a good payment processor should be able to help merchants to avoid potential issues that may lead to account closure.
When selecting a payment processor, it is crucial to conduct research by reviewing testimonials and reviews from other dropshippers.
Furthermore, you should also check how much it may cost for you to use the service of each payment processor, such as transaction fees, chargeback fees, and monthly fees.
Moreover, it is also recommended to select payment processors that offer fraud detection, encryption, and other security measures.
In addition, if the payment processor is compatible with your eCommerce platform, your order management and payment transactions will be much easier.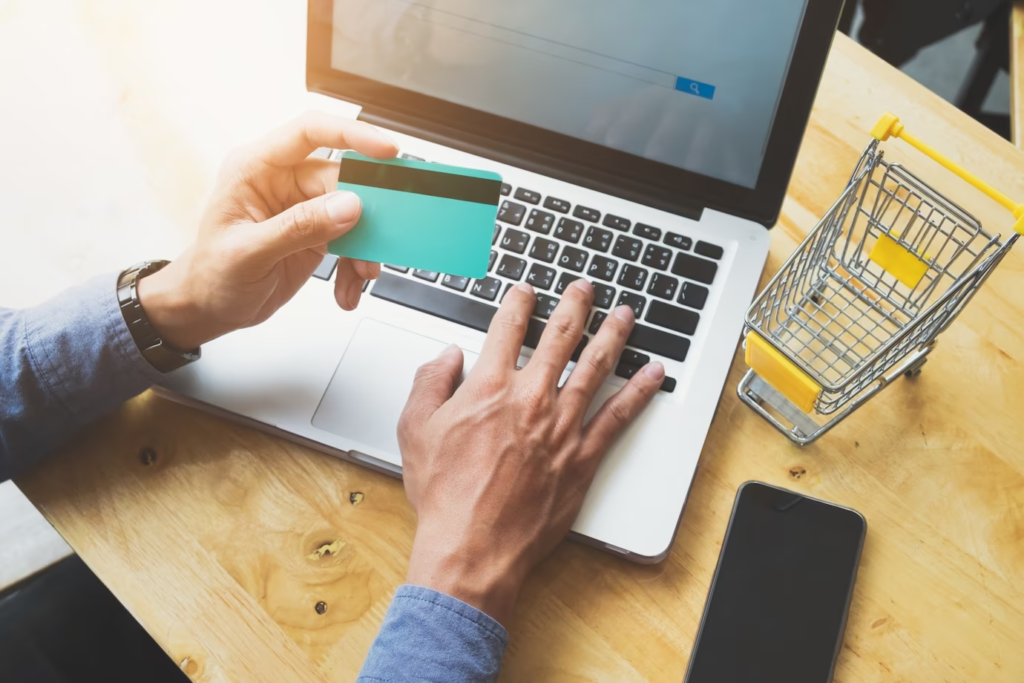 Improve Customer Service
Improving the quality of customer service is essential in minimizing the incidence of chargebacks and customer disputes.
There are several strategies that you can use to enhance customer support, such as making prompt responses to customer inquiries, preparing precise product descriptions, and offering exclusive deals to avoid the need for returns and refunds.
By implementing these tactics, merchants can significantly decrease the risk of chargebacks and maintain a positive standing with their payment processors.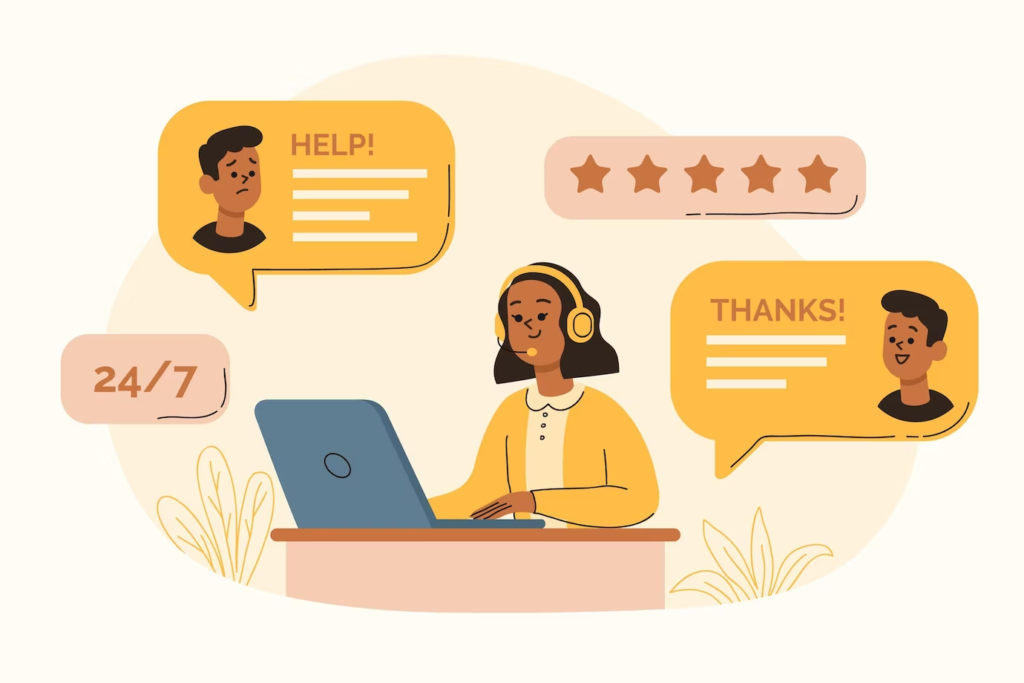 Track and Analyze Your Chargeback Ratio
Identifying the root causes of chargebacks is essential in mitigating the chargeback rate. Common causes of chargebacks include fraudulent activity, customer disputes, and delivery issues.
Merchants should track and investigate the chargeback to understand what went wrong and, in unavoidable situations, make the chargeback meaningful.
Additionally, preventing chargebacks from accumulating requires real-time tracking. Payment processors typically offer tools such as chargeback alerts, reports, and dashboards to help monitor chargeback activity.
Therefore, these tools can inform you of any chargebacks so you can take action to control the chargeback ratio. Then you can lower the chargeback rate and improve overall business performance actively.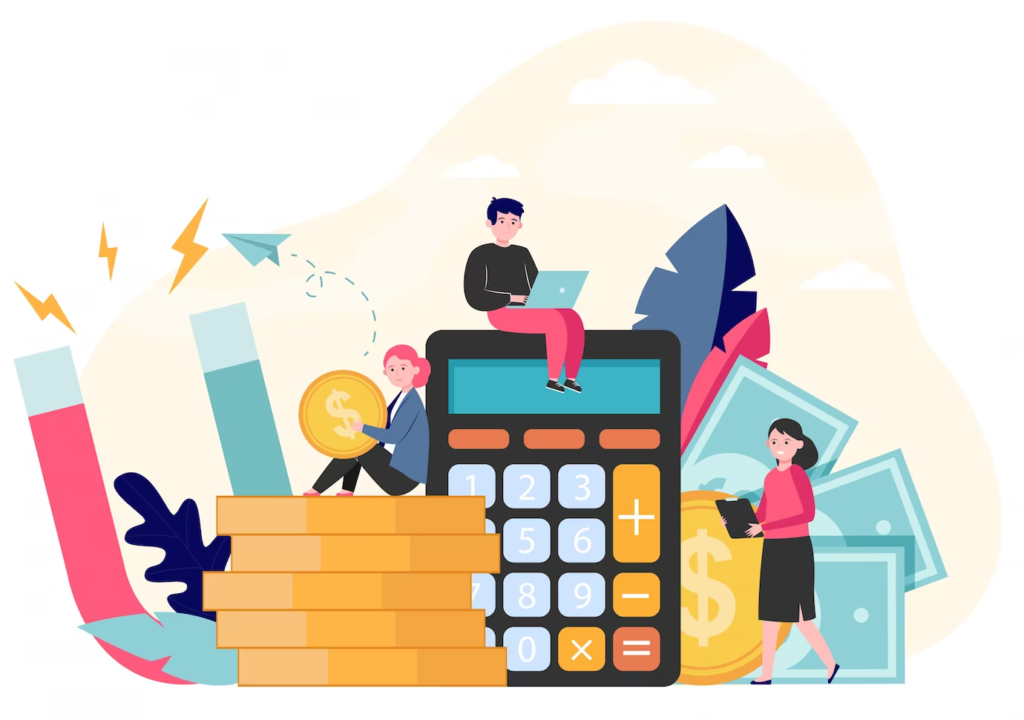 What is CJ Pay
CJ Pay is a top-of-the-line payment processing service that has been custom-tailored for dropshippers. Boasting an impressive interchange plus pricing model, CJ Pay offers incredibly low rates that start as low as 1.2% + $0.49 per transaction.
Besides, CJ Pay integrates with most e-commerce platforms and you can use it to ensure that payments are processed quickly, efficiently, and most importantly, securely. With CJ Pay, you can rest easy knowing that your payments system is in good hands.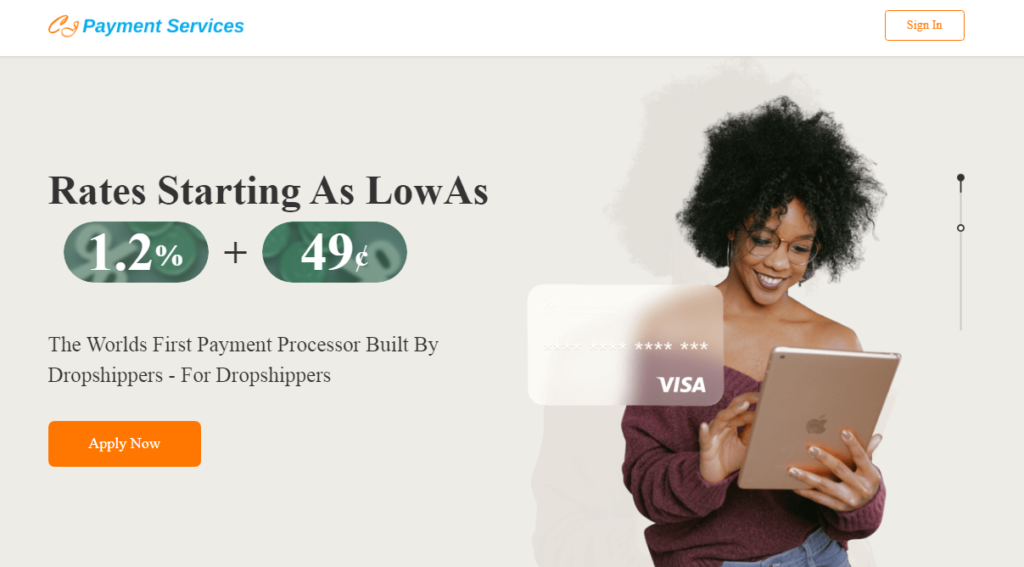 Why You Should Use CJ Pay?
CJ Pay stands out from other payment processors as it is designed explicitly with the requirements of dropshippers in mind. Featuring low rates, advanced security measures, and effortless integration with popular e-commerce platforms.
With these features, CJ Pay offers unique services specially designed for merchants. Now let's get some insights into these features.
Low Rates without Hidden Fees
CJ Pay offers incredibly low rates that start as low as 1.2% + $0.49 per transaction. So when it comes to payment processors, it stands out from the competition by offering the best cost-saving plan that is tailored to meet the unique needs of dropshippers.
Furthermore, CJ Pay not only offers exceptional value but also provides top-of-the-line security measures to ensure your transactions are safe and secure.
With seamless integrations with popular e-commerce platforms, CJ Pay streamlines the payment process and makes it easier for you to focus on growing your business. Whether you're just starting out or looking to expand, CJ Pay is the perfect partner to help you achieve your goals.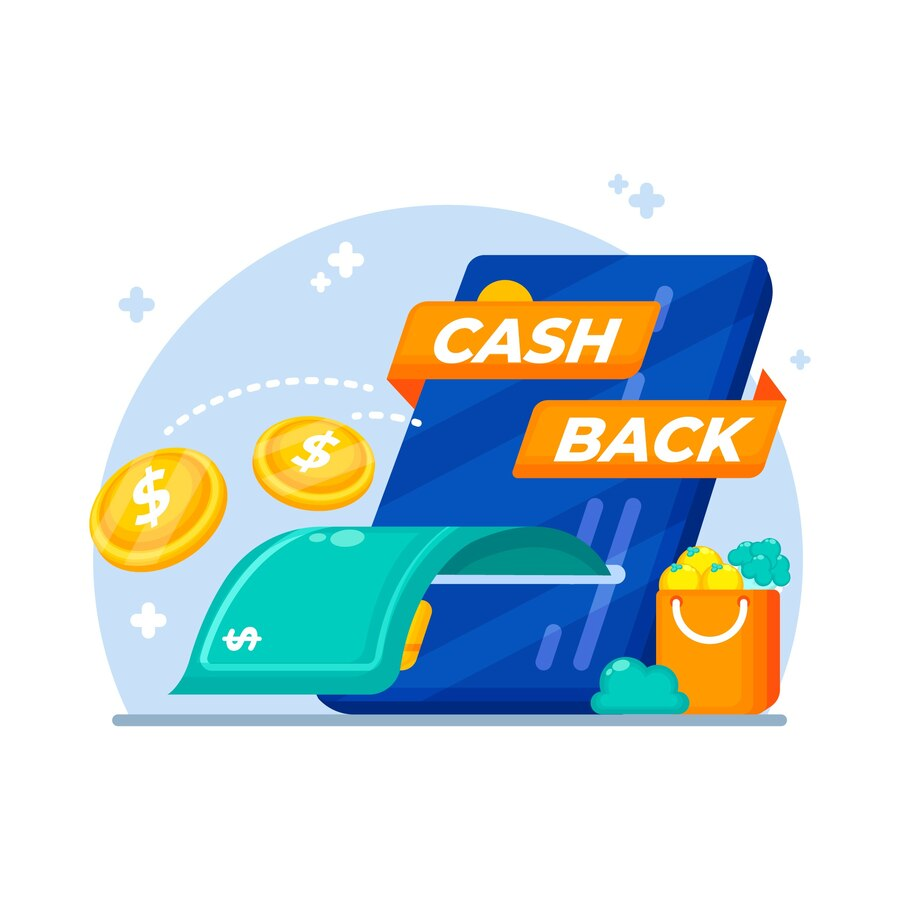 CJ Pay Provides Chargeback Protection
At CJ Pay, transaction security is a top priority. The platform utilizes industry-standard security measures, including SSL encryption, secure socket layer technology, and fraud detection tools, to safeguard transactions and protect sensitive information.
Moreover, CJ Pay is fully compliant with the Payment Card Industry Data Security Standard (PCI DSS), which sets the security level for all merchants accepting card payments.
CJ Pay supports all major credit cards, including Visa, Mastercard, American Express, Discover, and more, making it a reliable and convenient payment solution for merchants.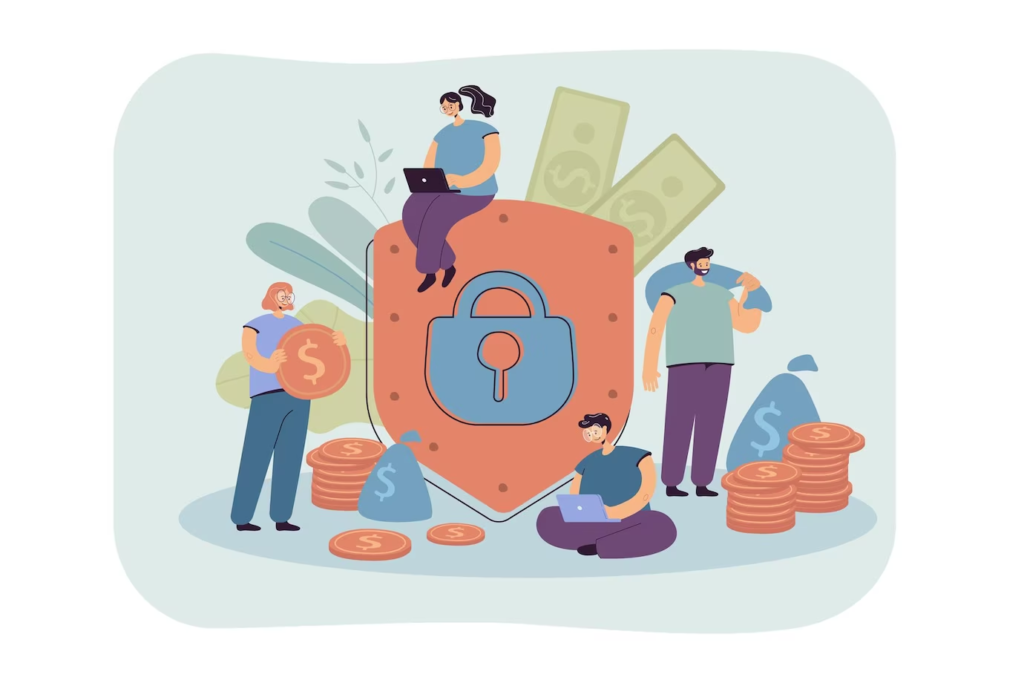 Integrations with Popular E-commerce Platforms
CJ Pay offers a convenient payment solution for dropshippers with its seamless integration with popular eCommerce platforms such as Shopify, Magento, and WooCommerce.
This integration ensures that the payment process is smooth and effortless, allowing you to focus on your sales. By using CJ Pay, you not only save on additional costs but also open up more opportunities in the dropshipping journey.
However, one thing you should understand is that CJ Pay now is only available for the US marketplace. So if your target market is not within the US, then you should try other payment processors instead.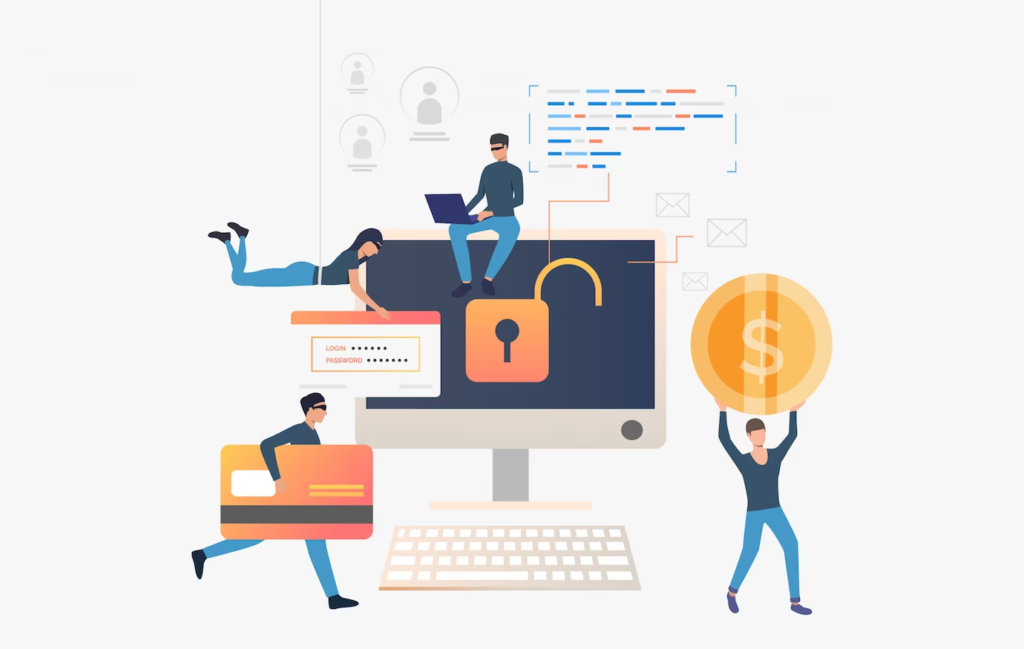 Conclusion
For dropshippers, selecting the appropriate payment processor can be a crucial decision that significantly impacts their ability to explore the vast opportunities and benefits of this amazing online selling model.
By considering practical factors that could result in additional expenses and jeopardize your payment account security, you can take control of your fees and select a payment processor that caters to the unique needs of your dropshipping business.
If you're unsure which payment processor to try first, CJ Pay is an excellent option to consider. It offers a combination of features and benefits that can help minimize fraud and chargebacks, save you from overpaying, and ensure smoother transaction experiences for dropshippers.
With CJ Pay as your partner, you can focus on scaling your business and rest assured that you have the support you need.