For many people, grab bars seems to be an unnecessary product to place in their bathroom or toilet. Yet, since the elderly population is increasing globally every year, more and more people have noticed the importance of grab bars.
According to Amazon scout, the sales of grab bars products have increased by 150% over the last 2 years. Today we will focus on two major types of show grab bars to see if they are good to sell this year.
We will list some of their advantage and disadvantage in selling and marketing. So then you may get a better idea of which one you may want to choose for your online store to increase your sales.
Suppose you are already in the industry and looking for stable suppliers of grab bar products. The information in the article may help you choose the most suitable supplier for your store. If you are interested to check other products, you can also check Good Elderly Products to Sell in 2022 to see more options.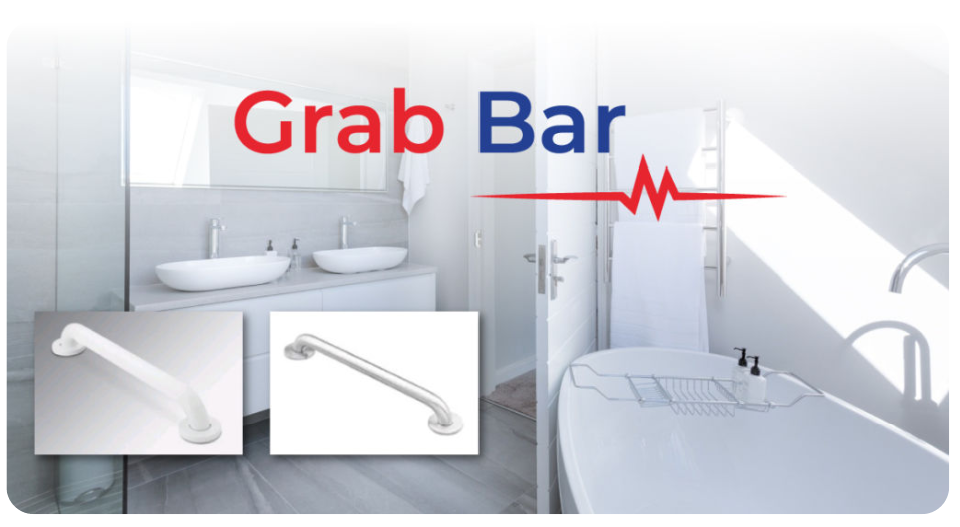 Market Trends of Bathroom and Toilet Grab Bar
Why would bathroom and toilet grab bars product sales increased over the past years? Think about which group of people use this product most.
When we refer to the US Census report in 2020, the statics will show the elderly age group in the total population has reached 16.9%, and it is still raising. Such a phenomenon is not only appearing in the US but also happening globally.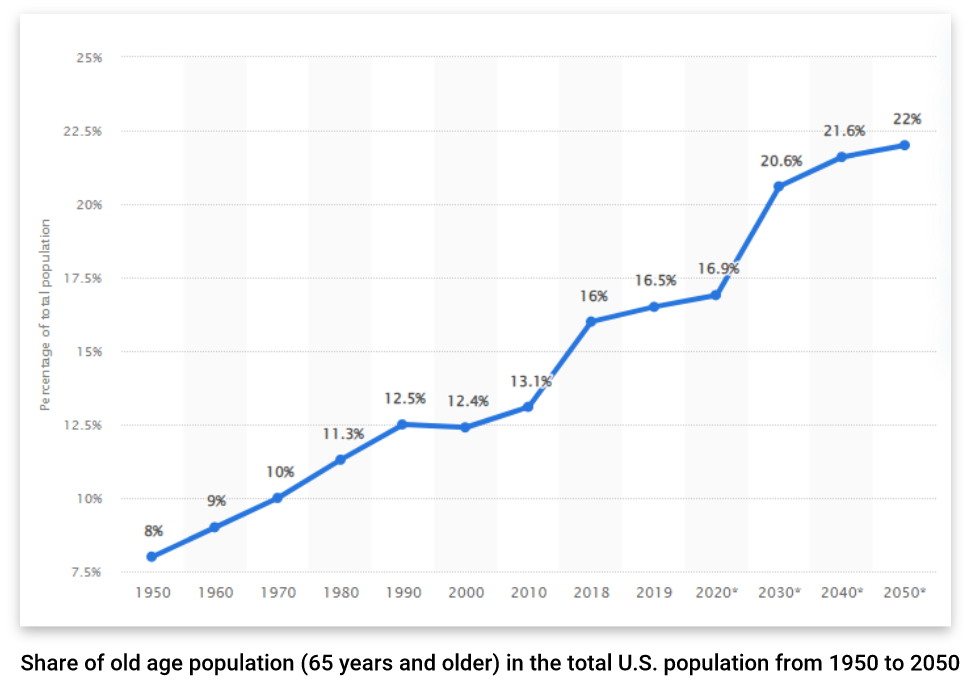 As more and more people are getting aged, avoiding the possibility of slipping and falling becomes an important topic for themselves and their loved ones. Such a topic leads people to search and buy grab bars for their home improvement.
Since the chances of falling are highest the moment people step out of the shower, installing a grab bar in such a scenario becomes an initial need.
In March of 2022, Google trends show the searches of "shower grab bars" reached an uptick. Most searches were generated in the United States.
The states that have top searches are Wisconsin, Colorado, Florida, Washington, and Michigan. If you are interested in running ads in the US for shower grab bars, you can focus the ads on these states.
With the rising sales reaching 67,900 on Amazon, we expect shower grab bars to become more popular in the following months.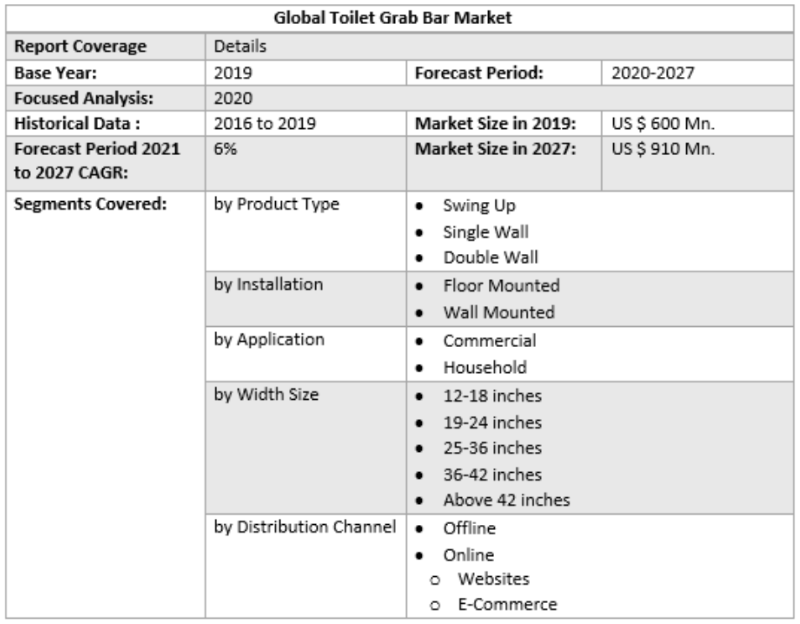 Market and Sales Potential
For shower grab bars, Amazon scout scored this niche 6 out of 10. Overall it is a good niche to sell because it got great demand on the market. Besides, this niche got generally good profits around 20-30% if not considering the costs of ads and marketing.
However, one main challenge of selling this niche is the competition. There are already many sellers started working in this niche, 73% of sales on the market are generated by major brands of this niche.
So if you want to start to sell this product from now on, it will take a lot of effort to market and test.
Generally speaking, there are 2 main types of bathroom and toilet grab. They are suction grab bars and wall-mounted grab bars. The different features between them make many store owners market and price them differently.
In the next section, we will list some of the advantages and disadvantages of both types of grab bars. Through this lens, you may be able to identify the opportunity and challenges if you want to dropship this product.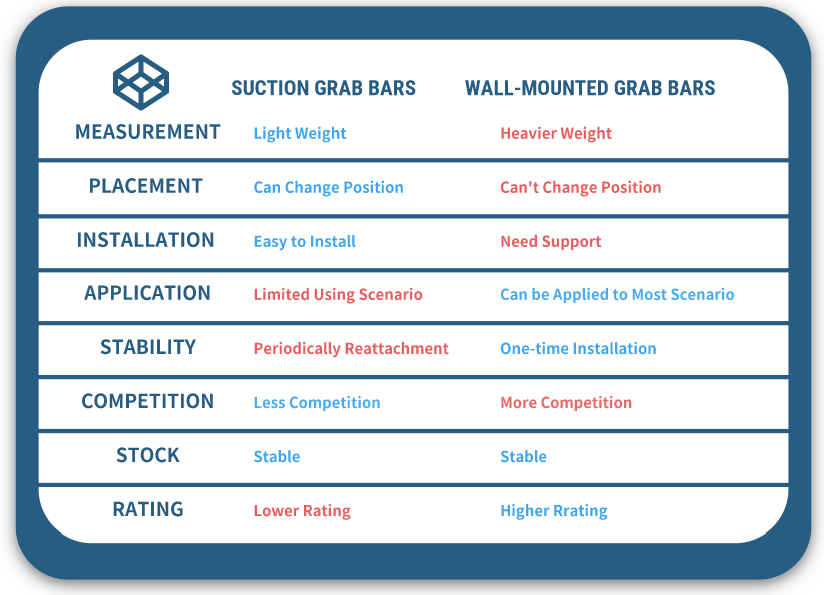 What Are the Pros and Cons of Dropshipping Shower Grab Bars products?
Before starting to sell a product, dropshippers need to consider various facts about it. In the following list, we presented different product features and their performance in the market nowadays.  
By comparing the pros and cons of each type of grab bar, we wish to help you get some idea about which one to choose and how to market them.
Measurement: Suction grab bars normally have lighter physical and volumetric weight than wall-mounted grab bars. Which makes suction grab bars have a cheaper shipping fee.
Installation: Unlike wall-mounted grab bars, Suction grabs do not need professional tools or support to install. Customers only need to put them on the wall, then lock the latches.
Placement: Customers can put suction grab bars at any place and angle as their preference. On the other hand, wall-mounted grab bars are hard to adjust.
Application: Usually wall-mounted grab bars are applicable to a wider range of scenarios. Because suction grab bars can only be attached to non-porous surfaces like fiberglass or marble.
Stability: It is obvious that wall-mounted grab bars are more stable than suction grab bars. There are many comments from customers stating that they need to reattach suction grab bars weekly or monthly.
Competition: 70% of the shower grab bar market mainly focuses on selling wall-mounted grab bars. So you will meet less competition if you choose suction grab bars.
Stock: Both 2 types of products have constantly available stock and a stable supply chain. So usually this niche won't have out-of-stock issues.
Rating: Suction grab bars have a lower rating in general because there are many comments stating they are not as helpful as advertised. In contrast, wall-mounted grab bars have a higher rating.
When you search for bathroom and toilet grab bars, you may find that wall-mounted grab bars generally have higher prices than suction grab bars.
For wall-mounted grab bars, most suppliers would use stainless steel in manufacturing. For suction grab bars, suppliers prefer using polypropylene as the main material.
Compared to polypropylene, products made with stainless steel are more likely to have a higher weight. Besides, the lengthy structure of both grab bars also shows they can be easily considered oversized parcels in shipping.
For oversized parcels, logistics companies price their shipping fee based on volumetric weight. When a product gets a high volumetric weight, the shipping fee can be higher than you expected. You can use our volumetric weight calculator to check if the shipping fee of the product you selected is accurate.
Since stainless grab bars have higher weight and sizes, you will need to consider preparing more budget for dropshipping them.
Besides, most sellers tend to sell shower grab bars as a pair, because people need to grab something for both hands when they fall. Even though selling as a bundle is not a bad option for upsells, it may not be so helpful for saving the shipping fee. Because more products mean larger packaging, and larger packaging means higher shipping fees.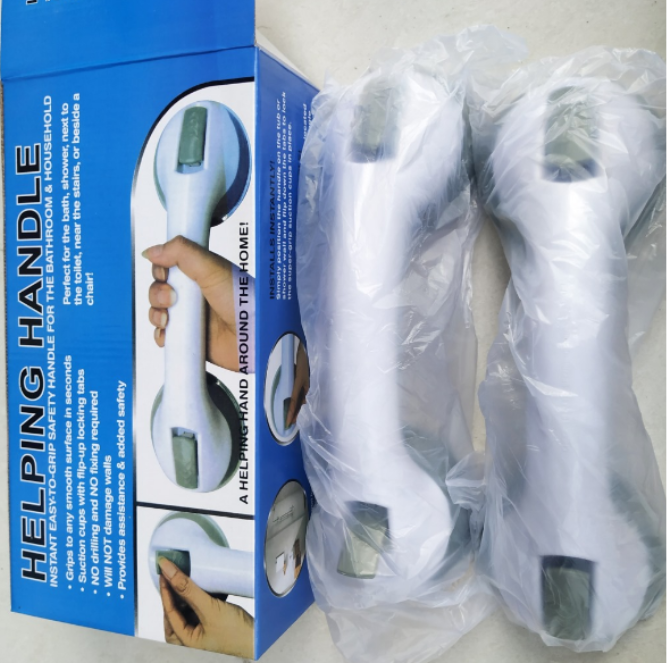 One more important fact you may need to consider is the installation. Because wall-mounted grab bars always need professional tools to set up. So getting a completed guidance manual or pictures from suppliers is important for you if you want to dropship this product.
Since the products are mainly for elderly people, some customers do not have time or are not able to install the products correctly in their homes.
You can even prepare some contacts of local home safety service contractors. Then customers can call for support when they need help with installation.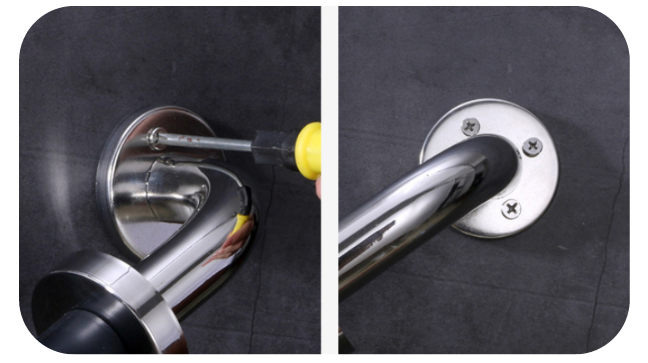 Unlike wall-mounted grab bars, suction grab bars is easy to install. If only considering product features, suction grab bars are more suitable for dropshipping. Customers only need to put them against the wall and press several buttons then it will be good to use.
Suction grab bars are also flexible when customers want to choose different rooms or places to use them. Most online stores would advertise it as a type of gift product for elderly people.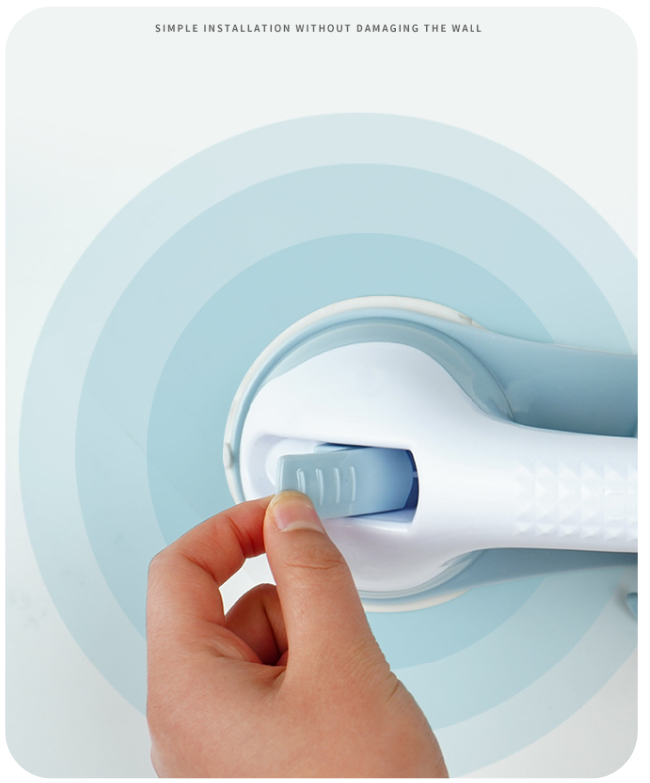 Still, suction grab bars are not always good for all situations. First of all, its application is only limited to flat surfaces. This means customers must have a flat surface wall to place the bars.
Moreover, the stability of suction grab bars will decrease over time. Many suppliers described that their grab bars can support up to 300-500 lb forces, it is not a problem for wall-mounted grab bars. But for suction grab bars, temperature change and frequent use will reduce or weaken their stability.
This is why many online sites clarify that customers should periodically check the stability and then wash and reattach them.
Such an inconvenient feature makes suction grab bars have a generally lower rating than wall-mounted grab bars. The comments on Amazon show complaints about suction grab bars most related to stability.
Aside from improper use of products by customers, the best way to avoid low ratings for this niche is to have a supplier with good product quality.
To do this, your dropshipping supplier or fulfillment center should also provide a basic quality inspection. This can ensure there are no defective products shipped out to customers.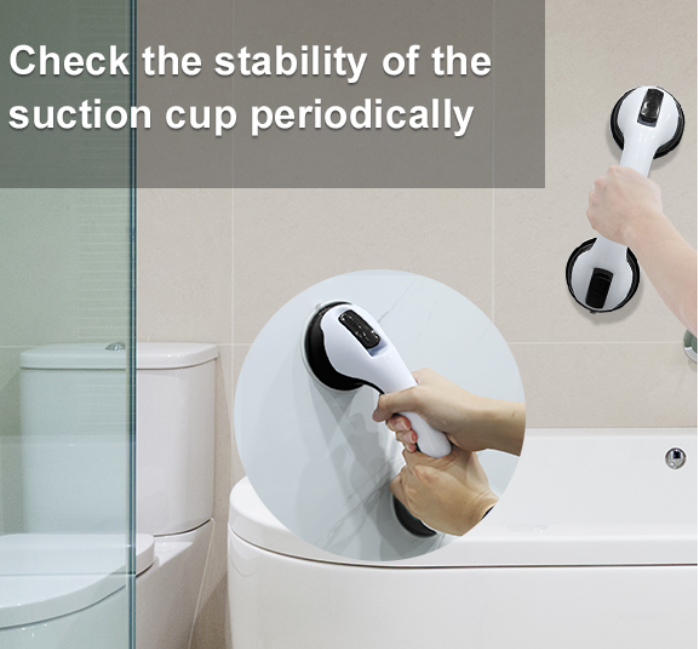 In addition, you will need to prepare a complete return, refund, and resend policy. In case customers raise complaints or disputes after purchasing the products.
One last good thing about this niche is it always got enough stock. The stock issue is common in some other niche businesses such as clothes or bags. You will understand how complicated it can be when out-of-stock problems occur to you.
Because the market demands for bathroom and toilet grab bars still keep raising, so most suppliers will always keep some stock. This will be good for your store to keep a stable shipping time.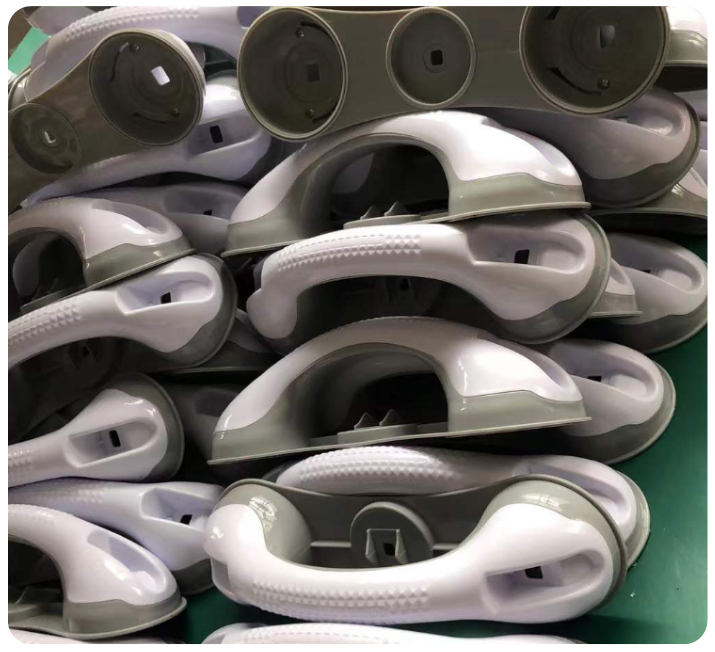 Which shower grab bar is the best?
After seeing all the facts about suction grab bars and wall-mounted grab bars, you probably already got some idea about them. let's go back to our original question: which one is the best option for dropshipping grab bars products?
Both two types of products have their own advantages and disadvantages as dropshipping products. It is hard to say one type is absolutely better than the other.
However, by comparing the features of each type of grab bar, we think the suction grab bar is the better option for a dropshipping store. Because it is more innovative and doesn't require so much budget to sell, the competition is also not so tense.
Such a product is easier to market and more suitable for the model of dropshipping – The shipping company directly sends products to the customer, and the merchant doesn't have to see or handle the product.
In conclusion, there is no concrete certain answer to it. We think the suction grab bar is better for the dropshipping model. But both types of products still have potential on the market. For many niche store owners, putting both products in their store and giving the choice to customers is also a good option.
After all, it is not easy to start work in this industry. You will need to spend a lot of time doing research and thinking strategically. But once all things are set up, grab bar niche will be a good choice for you to start a bulk dropshipping business.