With the rise of TikTok, more and more people choose to use TikTok to share great things they love in life, which has also given birth to many dropshipping businesses. Every day, people share tons of cool products on TikTok. So if you are looking for trendy products that you have never seen before in FB groups, Youtube Channels, or online marketplaces, this article is just for you.
Read on to find how to find winning products on TikTok, and 7 hot TikTok products to win the market!
How to find winning products on TikTok?
TikTokers use hashtags to get more exposure, so searching by keywords is a highly efficient way to look for hot products. Do not search by words like #winningproducts #dropshippingproduct, or words like this.
Because videos with these hashtags are for you, the sellers, so you will see many videos telling you to sell this, sell that. That's not what we are looking for. We need to find these videos made for the buyers, these videos will show you the newest and hottest products.
So what hashtags they would use to tag product videos for the end consumers? Here I made some research on it and found that there are three kinds of hashtags you can use to search for hot products.
The first one is Platform Related Hashtags. For example, #TikTok Made Me Buy It, #Amazon(favorites/must-haves), #AliExpress( favorites/must-haves), etc… Search by these hashtags, you'll just find videos only show hot products.
Platform related Hashtags:
TikTok Made Me Buy It
Amazon(favorites/must-haves)
AliExpress( favorites/must-haves) etc.
The second kind of hashtag is just perfect for those who already have a specific sales category or target, and want to find more products to replenish niche stores. I summarize these hashtags as the Product Category Hashtags, such as #Kitchenhacks, #Petmusthaves, #Camping (Gear), etc…
Product category Hashtags:
Kitchenhacks
Petmusthaves
Camping (Gear) etc.
Because Tik Tok's algorithm allows very freedom in the setting of its hashtags, it does not have strict spelling requirements and case distinction, so if we draw inferences from one another and use creativity and imagination, we will find more hashtags, such as:
Platform + Product Category Hashtags :
TikTok Leggings
Amazon beauty etc.
These are three kinds of hashtags I summarized, you can explore more by yourself, and use the popular affixes like Gear, Gadget, Hack, Haul, etc…
Popular affixes: Gear, Gadget, Hack, Haul, etc.
7 Hot TikTok Products to Win the Market
Color Change Beach Shorts & Beachwear
The first product on the list is the color change beach shorts & beachwear. Since its release on July 12, this short video has received 327.3k likes, 2407 comments, and 5,610 shares in only 3 days. The product could change color when it gets interacts with the water. It is a creative product so it's definitely a cool product to sell this summer.
The video shows how beachwear (men's and women's models) changes color and which colors are interchangeable. This kind of explanation + reality effect display is effectively presented in the short video, which is far more impressive than the simple pictures and product descriptions.
The sweltering heat is here, and beachwear is already a necessity. It can be found that the TikToker added the AliExpress hashtag to this video. So I went to AliExpress to search with keywords and found the currently popular products of this series. I think if the TikToker adds a few more hashtags such as #summer must-haves or #beachwear2021, the video could reach more users and get more traffic. And if you are interested in this product, just get the product link in the video description.
Touch Screen Waterproof Phone Case
The second product on the list is a touch-screen waterproof phone case, which is a novel and useful household item that almost everyone needs, so the target audience is very wide. Since its release on June 19, the video has received 4.1 million likes, 29,300 comments, and 67,500 shares in a month.
This is a pure product display video without narration. The TikToker intelligently integrates the product display into the actual use scene, and displays the product from the user's perspective, which easily drives the user's senses, makes the user an immersive experience, and feel more empathetic. This is also incomparable to simple product information descriptions and pictures.
Taking a bath is a pleasant thing and we are willing to spend time on it. I think this product can be used not only for bathing but also for kitchens, bedrooms, restaurants, and other places. It can be found that the TikToker has added the hashtag #TikTok made me buy it to this video. This is a treasure hashtag shared by good things on TikTok. Under this hashtag, you can find a variety of products, which makes people big eye-openers.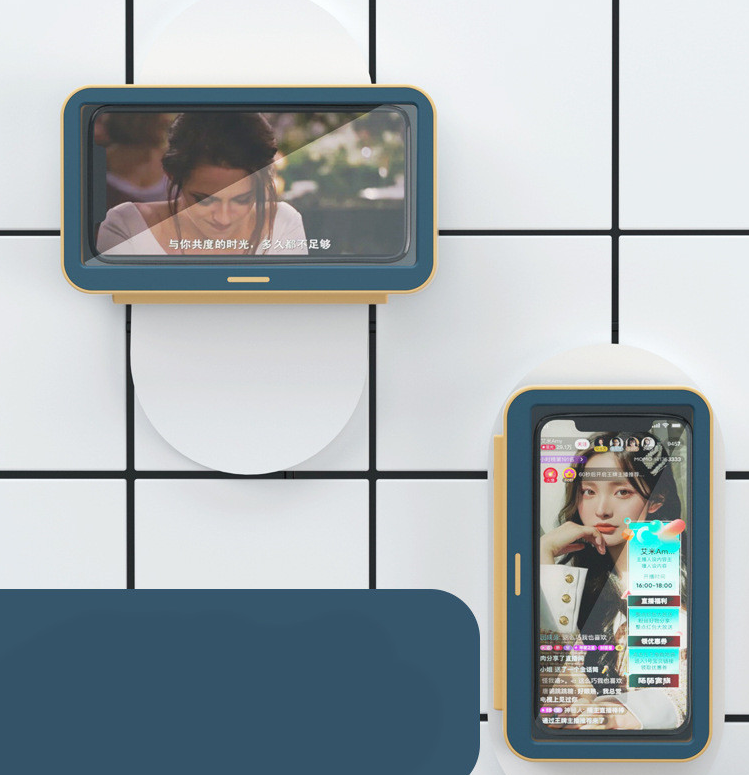 Collapsible Foam Roller
The third product on the list is the collapsible foam roller. It is an upgraded version of foam roller and belongs to the fitness niche, which is an "evergreen" product series. Since its release on July 11, this short video has received 12.3k likes, 24 comments, and 244 shares in 4 days.
This is an advertising product that the TikToker is selling. TikTok allows users to add bio links to their products on the homepage, which is greatly beneficial to sellers. If your video is attractive enough, as long as the user likes this product and has the urge to buy it, they can purchase the product directly through the bio link.
The main product video of this video tends to be more in the style of an advertising video. The TikToker not only added the bio link to purchase the product but also added a lot of tags very cleverly, to make videos searchable by more users, such as #Amazon/#Amazonfinds/#gym stuff/#workout gear/#foam roller, etc… The TikToker perfectly shows the use of the collapsible foam roller and its obvious features (collapsible).
This allows users to quickly grasp its selling points and advantages. A good product advertising video should have the following features: simple, clear, and efficient. I will be tempted and buy immediately, becoming a member of "irrational consumption".
Neck fan
The next product on the list is the neck fan. It is the darling of TikTok recently, and many TikTokers have taken short videos of various subjects for different purposes. The fan series product is an absolutely "evergreen" summer product, and many of their posts have received thousands of likes. I can hardly ignore its existence.
The neck fan belongs to the mini fan niche, which is a product with distinctive features. Here I got three videos for this product, they are story product introduction, dramatic product introduction, and professional product introduction. Each is very distinctive, which is enough to show how popular this product is.
Bubbly Blaster (Wine Gun)
The next product on the list is the bubbly blaster(wine gun). It is suitable for beer, champagne, and other sparkling wines, and it can be used at parties, carnivals, festivals, and occasions that need to be celebrated. Its appearance makes the wine not only delicious but also fun. It is a product that is super cool in use and has a visual impact. It already got 4.1M likes, 30.4k comments, and 87.8k shares since its release on June 13.
The data shows its popularity. This is an advertising video. Because the product itself is attractive enough, the effect displayed on TikTok is particularly important. I don't want to talk more about how this product is popular this summer, just add this product to your list if you haven't, find the link below.
Multi-function Vegetable Cutter
The next post on the list is the multi-function vegetable cutter. It is a practical product that simplifies the kitchen procedures, belonging to the "evergreen" kitchen niche. It already got 16.6k likes, 28 comments, and 390 shares since its release on June 8.
The short video perfectly demonstrates its versatility and practicality. Switch different heads to correspond to different vegetables. While demonstrating its multi-functional effects to users, it also hints that it can replace many other cumbersome tools, simplifying complexity and saving space.
Cooking gadgets are very popular dropshipping products. As a short advertising video, the TikToker has tagged: #kitchen gadgets(tools) #amazonfinds (must-haves), so that customers in need can find them quickly. Since the vegetable cutter is updated very quickly, I will pay more attention to the effect and variety shown in the video to decide my choice. In general, this is a product that is very worth buying.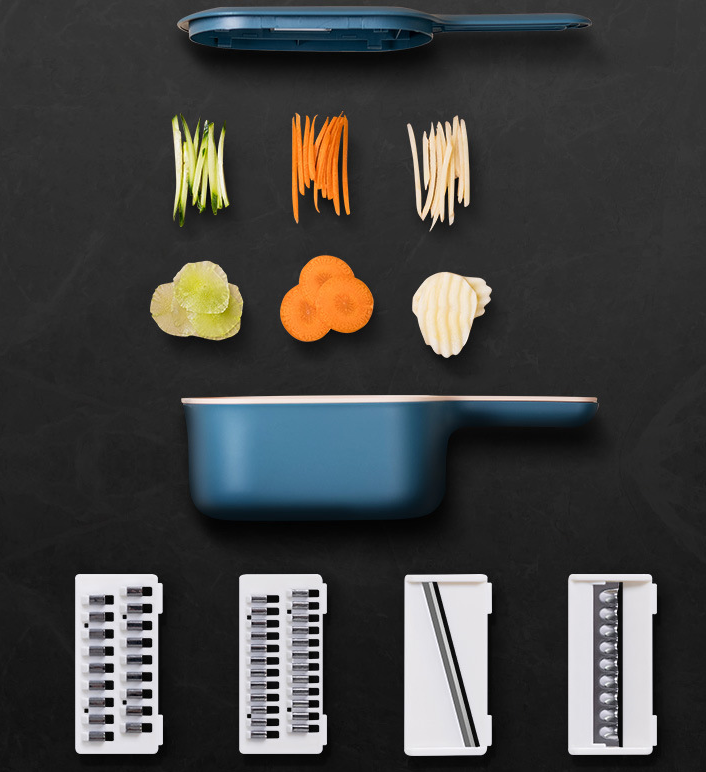 Levitating Light Bulbs
The last product on the list is the levitating light bulbs. It falls under the lighting/electronics/home gadget/household niche. Since its release on July 14, yes just yesterday, this short video has got an impressive engagement, 3.7M likes, 18.0K comments, and 37.3K shares.
The short video shows the effects of the two products at the same time. The transition from day to night makes Levitating Light Bulbs shine. Because it can not only be used as a trendy decoration, but also as a dazzling lighting tool.
Both practicality and appreciation have been increased, and I think this is the reason why so many people love it. A similar product like levitating plants has made a great success, so grab it in no time through the link below before it is too saturated.
Final Words
TikTok is not only an entertaining video channel, it can also be utilized as a searching and marketing platform. By finding trendy products on TikTok, there are chances to go way ahead of your competitors and win in the market!