Talking about wholesale modes, one of the most crucial parts is to find reliable manufacturers, but how?
If you are interested in this area or are thinking about building a business with products made in China, this article will walk you through the way of finding factories and manufacturers as your suppliers in China, which is called "Sourcing".
So what is sourcing and why do you need to source from China?
What is sourcing?
Sourcing is the process of selecting suppliers to provide the goods and services you need to run your business. It doesn't sound like a hard thing but happens to be the most essential step in your business if you are planning to import your goods from overseas countries.
Why choose China to source from?
Importing is important for the economy because it allows a country to supply its market with nonexistent, scarce, high-cost, or low-quality certain products. The same rule applies to your business. China has the advantage when it comes to producing a huge variety of niches with a low price and great efficiency.
It's like a joke if you want to know who will win the US presidential election, just check with the flags produced by factories in Yiwu, the home to the world's largest wholesale market.
There are a lot of places in China, just like Yiwu, producing the answer to the market demand worldwide, days and nights. And that's why, you need to import from China, the world's largest and best manufacturer of all kinds of products.
So how do we source from China?
Traveling to China
The most traditional way to find suppliers is by attending trade shows, such as the most famous one in China – Canton Fair. By attending such trade shows, you have the opportunity to find and talk to potential suppliers in person, such direct interaction can help you evaluate suppliers and verify their abilities in a straightforward way.
However, there are some obvious shortages of this method. First, the international trip is very pricy and time-consuming, not to mention, under the pandemic situation, most of the exhibitions are canceled. Also, the categories that trade shows contain might not be as varied as how you expected them to be, so it could be pretty tricky to find the exact product that you are looking for.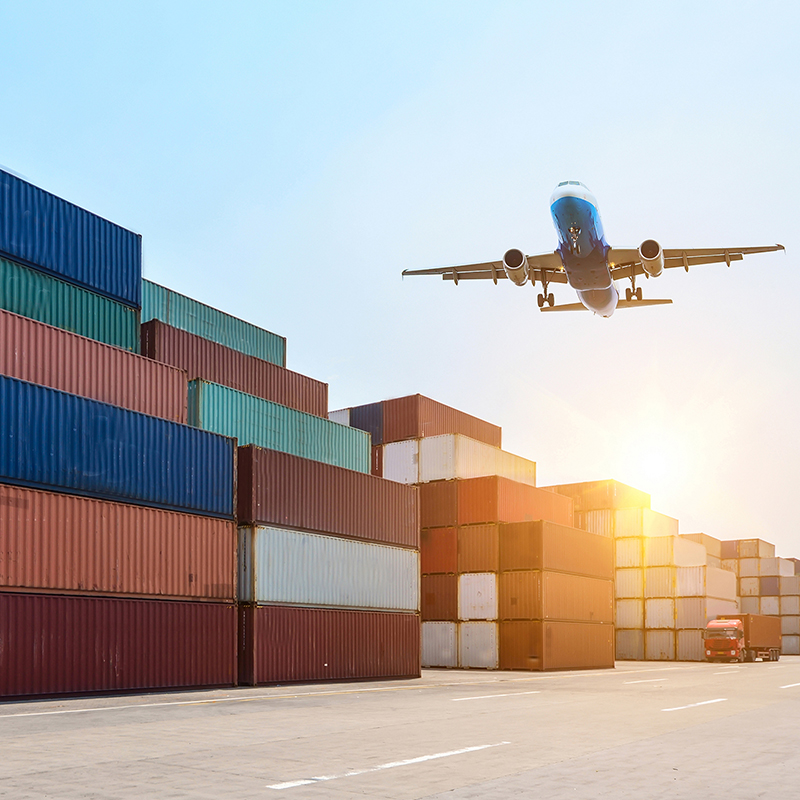 Searching on Internet
The easiest way of finding the supply is through Internet searching, and that's what most people are doing these days, maybe the fact that you are here watching this video is also the result of your searching on YouTube.
Yes, searching online is the easiest way, but is it the most cost-effective way? We all know how many scams are out there on the Internet. Even if you already narrowed it down to searching on Alibaba, the chance of you running into a fake supplier is still pretty big.
Neither traveling to China nor getting quotations from thousands of Alibaba suppliers is the best way to identify whether the supplier is trustworthy, there's always a huge risk of wasting time and money.

Cooperate with sourcing company or agent
If you are looking for safety and convenience in sourcing, to find the best manufacturer in China efficiently. The most recommended way is to get a sourcing agency, like us, CJ Wholesale, our sourcing service is free, convenient, and reliable. With us, all you need to do is just fill out all information about your expectation, for example, you can provide product links from Alibaba, Amazon, or any other website.
And we will find the supplier of the exact item for you within 24 hours, you will also get assigned an agent to help you find the top best price manufacturers, and get quotations in less than 2 working days.
The best part of our sourcing service is, that most of the manufacturers we found for you, can't be tracked down easily on Alibaba or trade shows, but they are actually the ones who offer the most competitive price in China.
Do I need a big business to get products directly from China?
Many people think their business is too small to get products directly from China. So they choose to buy from local vendors even though the price is much higher.
But the fact is, no matter what kind of products you want to purchase, or what scale your business currently is, you can always choose to import from China directly. Of course, for different kinds of business models and different kinds of products, the method and the budget that you need to import from China are different.
Scams to avoid when sourcing by yourself
Before buying in bulk from a factory, get their samples in your hands to check the quality of products.
If supplier saying that they can't ship small sample orders, you need to questioning their ability to ship individual orders.
Don't pay with any insecure method with your supplier, no matter how they might try to persuade you.
Be ware about infringing products, it's just a bad and illegal to sell infringing products.
Start with a small amount of inventory stock in the beginning.
And the list just goes on and on…
The key to successful sourcing is just this simple, you can either choose to spend tons of time and energy while baring the risk of running into con artists, or you can choose to leave the hard task to a professional team and let us take care of your business.
Find the Best Manufacturers with CJ Wholesale?
Product Sourcing, Factory Inspection, Sample Customization, Print on Demand, Custom Packaging & Private Label, Customized Professional Photography and more services for both big and small businesses.