Pets are an increasingly common appearance among households of people around the world. Many people find themselves filled with joy and comfort in their company. Naturally, pet products have also been a magnet for attention. As 2023 wears on, pet products can be a good business to invest in. Here comes today's product recommendation—Pet Massage Comb.
A pet massage comb can be used for both bath and grooming, especially for large dogs or cats that tend to overgrow hairs. As summer sets in, pets are in dire need of hair removal to help them fend off the heat. Consequently, there is no exaggeration to say that a pet massage comb is a must-have for pet owners.
To make it convenient, this article aims to share more practical information about this product for dropshippers to figure out if it is a profitable product to sell. Let's get started now.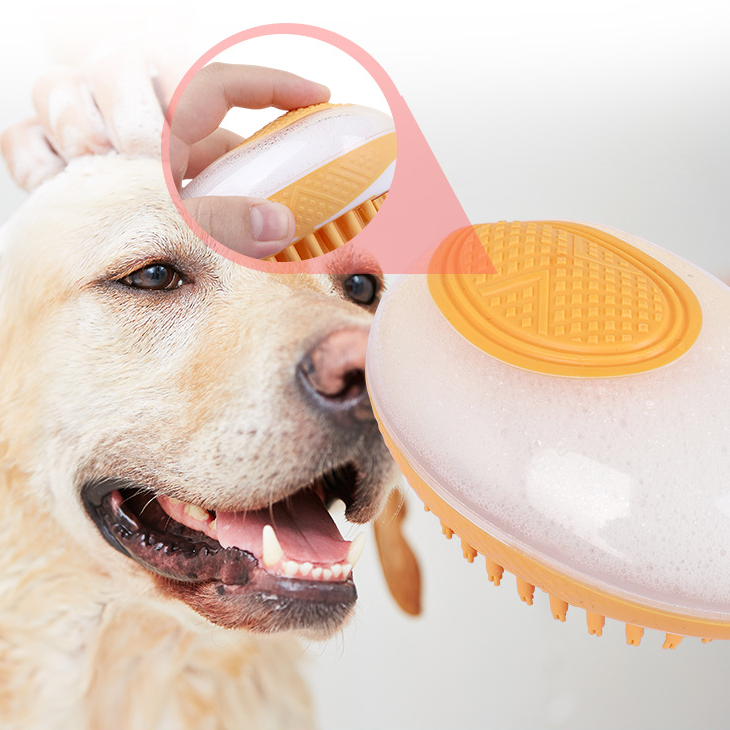 Selling Potential of Pet Massage Comb
Market Trend
According to Google Trends, the search trend for pet comb has seen fluctuation over a period of one year. That said, the interest in this product has never been low. To date, this product continues to show a trend for increase.
Moreover, the majority of people who search for this product are from Australia, a big pet country indeed, which means that the Australian market is a good place to catch up and share a pie. More importantly, competition in other areas is not so crowded as to leave you minor profits. Now would be a good time to plant a seed so as to gain harvest in the summer.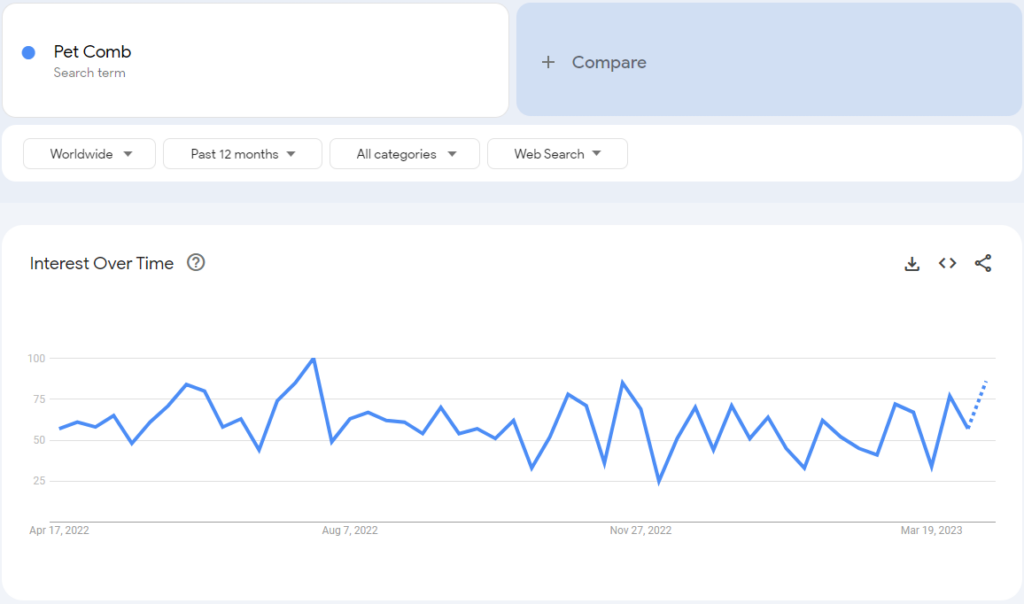 On Tiktok, the search for this product is also quite remarkable. Videos receiving more than a million visits are a common scene. The popularity of this product is indeed self-explanatory.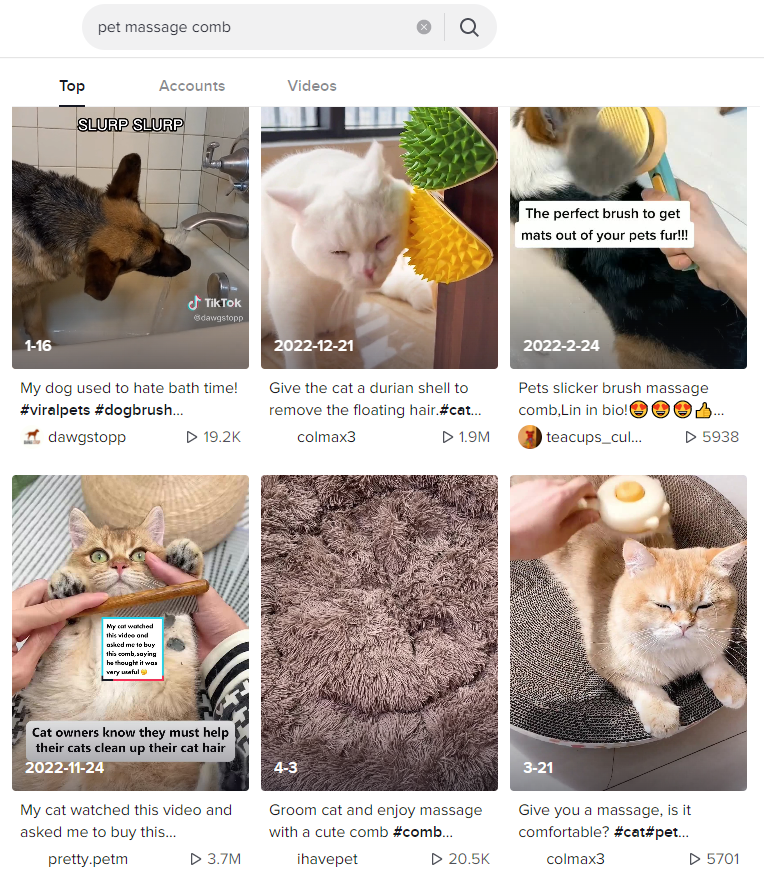 Product Features of Pet Massage Comb
2-in-1 Bath Brush Design: This brush can use for bath and grooming. It helps remove dirt, mud, and loose hair from your cat's or dog's fur and paws and makes it fresh and clean. Can massaging, exfoliating, relaxing, all in one multi-function that makes your pet enjoy bathing.
Soft Silicone Material: Made of ABS material, BPA-free and harmless. Pet's groomer is built in soft silicone bristles to brush, safe, and soft, and allows your pet to enjoy and feel comfortable during bathing time.
Shampoo Saving: This brush is a one-piece foam reservoir design that can save shower gel, and create more foam. It can avoid skin sensitivity caused by using too much shower gel.
Easy Clean Wash: Unlike other brushes, you could even rinse it thoroughly with water to remove all the hair from the Massage brush. Rinse with flowing clean water after use, and screw off the lid to flush the inside.
No-Slip Hand Grip: Our ergonomic design easily fits your hand, with rubber gripping so it is easy to hold! With a special non-slip hand grip to help control the power to make your pet happy. This compact brush is very comfortable to hold and use!
Rating
The ratings of pet massage combs are unanimously positive on many e-commerce platforms. For instance, customers give 5-star reviews for this product on AliExpress. Its popularity and quality seem to be recognized by every customer.
Despite those positive reviews, you should make sure that the product is well-packaged before reaching your customers. Plastic as it is, the product has the potential to be damaged in the process of delivery. Therefore, finding a reliable supplier is the key to a successful career.
Fortunately, we have confirmed that CJ can provide quality inspection service, which means all products in CJ will undergo a round of quality inspection before dispatch, vastly reducing the risk of damage on roads. Therefore, you may give it a thought when it comes to selecting a supplier.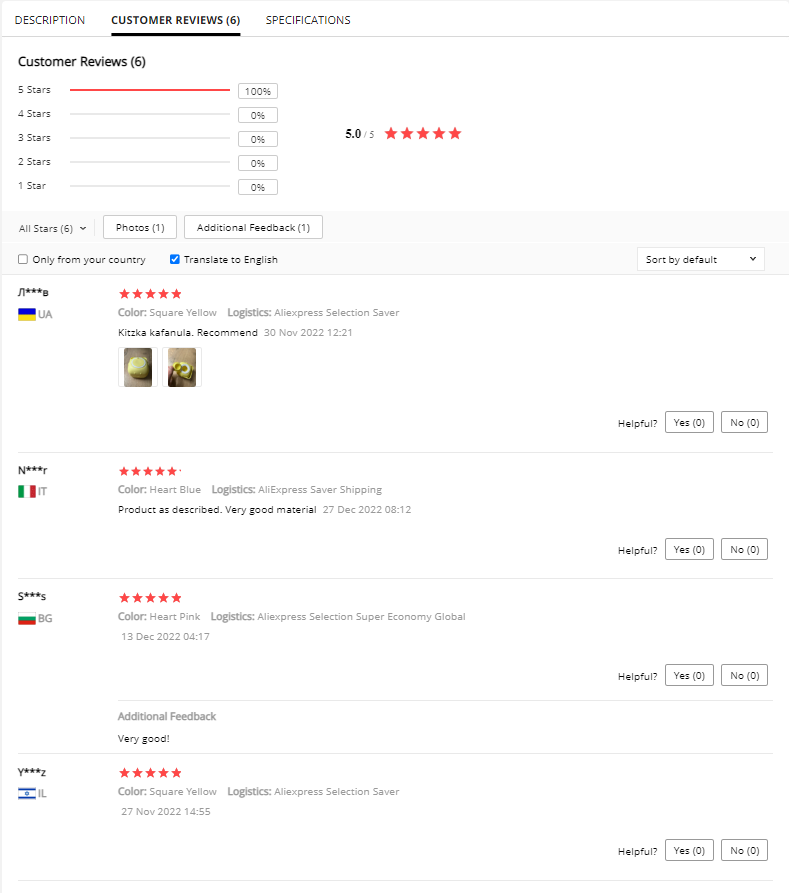 Pricing
The market price of one pet massage comb is around $10. As low as they are, the product we represent today is even more attractive, whose price, with the new design model, only stands at $7.85.
Such a competitive price offers you a good chance to beat your competitors and reap a ton of profits. So, you may set up the selling price to double that cost, or even higher.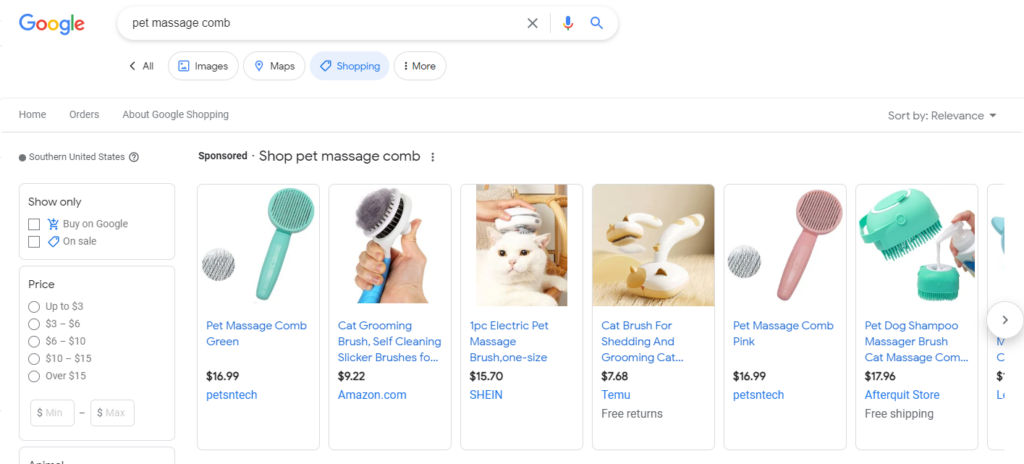 Dropshipping Costs of Pet Massage Comb
Shipping Rates
A pet massage comb is a tool that you can use to give your pet a bath or help clean its hair. So safe to use it is that you don't need to fret about the likelihood of hurting your pet in its use.
Owing to the product's characteristics, small and plastic, the shipping cost will not be so high, and so does its overall dropshipping cost of course. Therefore, you can be sure of a considerable amount of profits as long as your business is well-managed.
If you have an interest in selling this product, you may compare the dropshipping cost from the following two major platforms so as to choose a trustworthy supplier.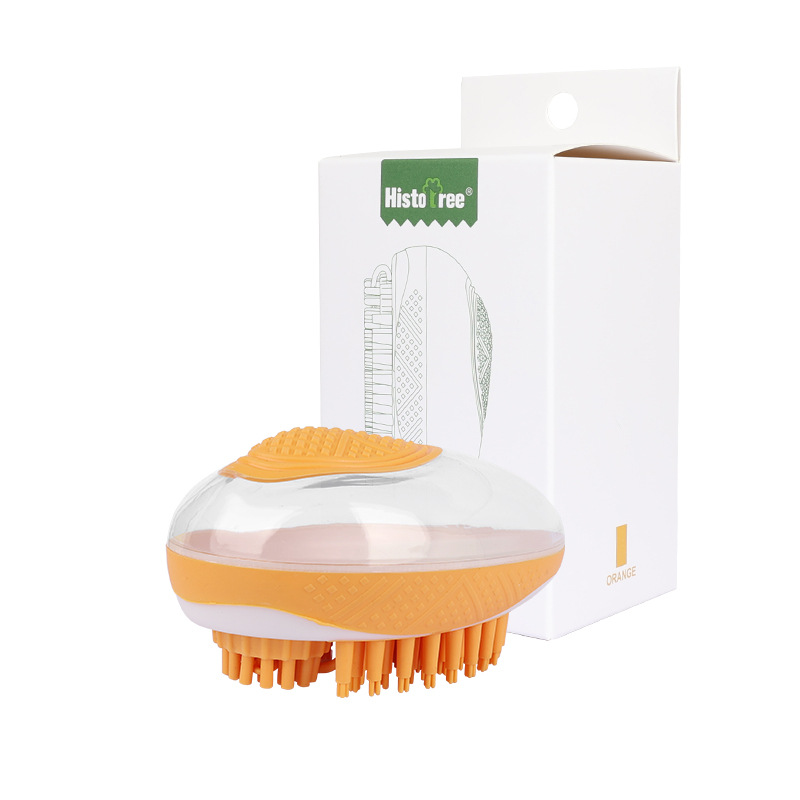 CJ Dropshipping
Total Dropshipping Cost: $7.85
Processing time: 1-3 days
Shipping time: 7-15 days
Shipping method: CJPacket Ordinary
On CJdropshipping, the total dropshipping price of the pet massage comb is $7.85. The price includes $3.04 for the product and $4.23 for the shipping plus $0.58 for the service.
If you want to sell it in the US, the most cost-effective shipping method is CJPacket Ordinary, which provides 7-15 days of shipping time.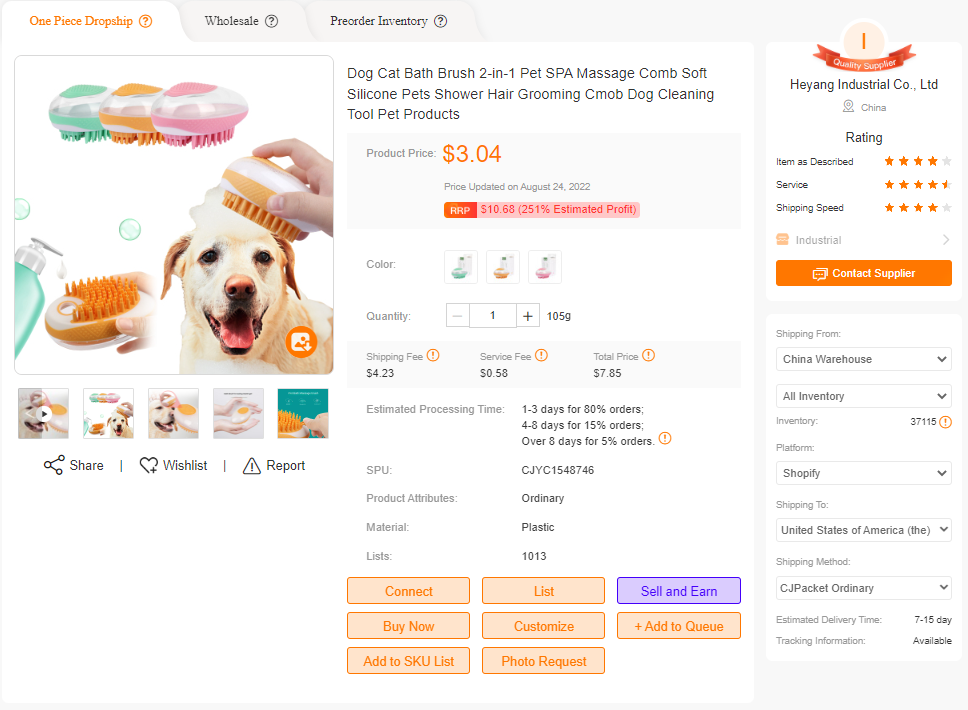 AliExpress
On AliExpress, the price of shipping the pet massage comb to the US is $5.68, with free shipping.
Total Dropshipping Cost: $5.68
Processing time: 1-5 days
Shipping time: 60 days
Shipping method: AliExpress Standard Shipping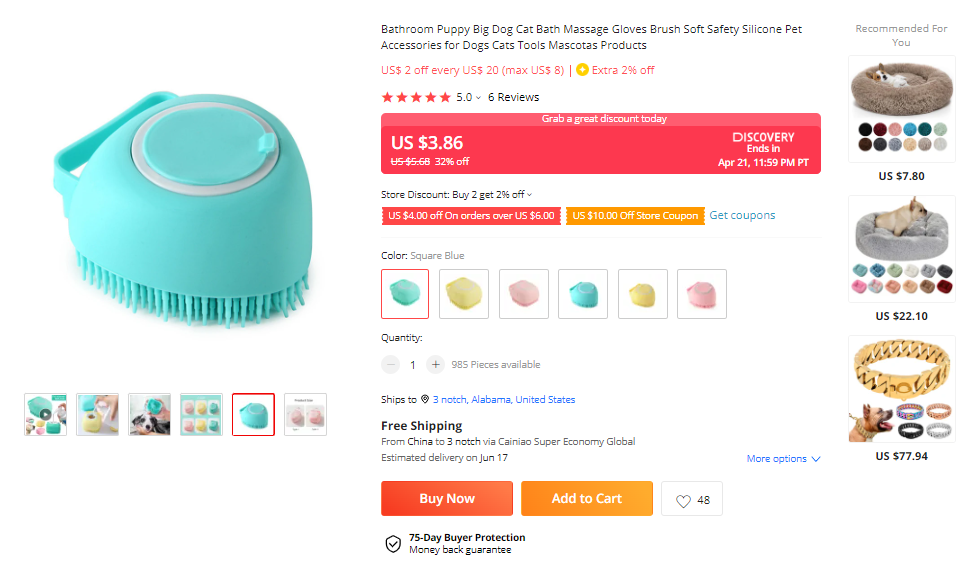 Comparison
Clearly, we can see that AliExpress has an edge over CJ when it comes to pricing. The price gap, however, is not so large to be a game-changer.
More importantly, however, what customers pay more attention to is shipping time, a point of which CJ has a huge advantage. A shipping time of 60 days is unimaginable for many customers. That basically equals forever. Shipping without tracking only makes the situation worse. You really have to muse over it for a while before taking action.
Final Words
By estimate, more than half of households around the world now own one or two pets, be they dogs or cats. People are increasingly paying a premium to the home environment and enjoying the companionship pets have to offer. It is fair to say that pet products are never out of date or face the risk of under-selling. Therefore, investing in pet products is indeed a lucrative choice. If you want to make a fortune in the year 2023, please take prompt action.