Longing for creating appealing Facebook advertisements but don't know how? Couldn't find attractive materials to create one? This article with tools listed for making Facebook Ads might help you out!
We listed a series of websites from the following categories, and a comparison between the same catalog will be shown.
Material Websites for Facebook Ads
Creating an attractive advertisement is like building a house, and you need bricks and stones to start from scratch. Materials websites will provide a flock of "bricks and stones" needed for creating your own ads. Here is detailed information about these three material websites.
1. Unsplash


Unsplash powers more people and products than any other visual search engine in the world. Beautiful, free images are gifted by the world's most generous community of photographers. Over 2 million free high-resolution images will be brought to you by the world's most generous community of photographers.
Features:
Free photos for everyone without registration
Access to over a million photos
Filter and search the specific photos you want
Similar recommendations: Pexel, Pixabay
2.Gettyimages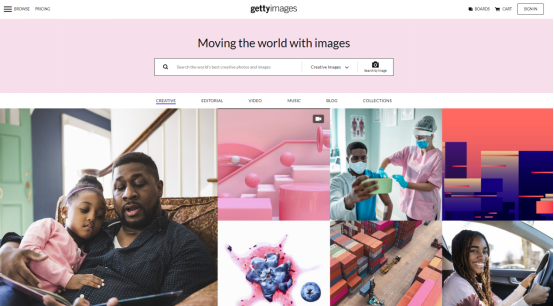 Gettyimages can help to tell your brand stories with exclusive, compelling images or videos. A professional team is ready to create images just for your brand that can be found nowhere else. It offers content from over 75,000 exclusives, global contributors, as well as expertly art-directed collections that connect with consumers everywhere.
Features:
Content created exclusively for you
Powered by visual expertise
Videos, music, and visual story-telling are all available
Similar recommendations: Imgur, Flickr
3. Shutterstock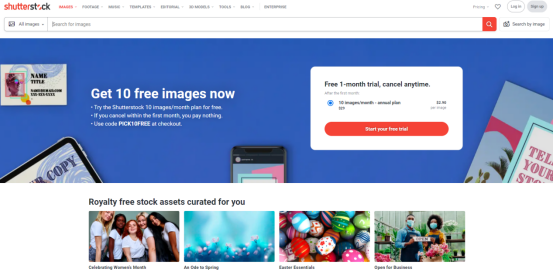 Shutterstock helps creative professionals from all backgrounds and businesses of all sizes to produce their best work with incredible content and innovative tools, all on one platform.
Features:
Access to 360 million images.
No copyright risk
Similar recommendations: Dreamtime
| | | | | | |
| --- | --- | --- | --- | --- | --- |
| Name | Rating | User | Restrictions | Download | Charge |
| Unsplash | ★★★★ | Beginner | Loose | Free to download | Brands is exclusive for enterprises |
| Getty Images | ★★ | Businessmen | Strict | Paid to download | 800 USD for 5 packs of small image |
| Shuttstock | ★★★★ | Advanced | Loose | Pro can share the photos for free and store 1,000 photos | 29 USD for Annual membership 10 times of download pictures |
Note: Rating stands for user experience; restriction represents copyright authorization.
Tools for Facebook Ads
It is impossible to create an appealing advertisement with materials only. You still need tools for editing photos, copy-writings and videos to create a unique and special advertisement.
It is hard to discover a perfect photo for your advertisement, so the following photo-editing websites can help you to create the photos you need.
1. Adobe
Adobe can provide many visual elements for you, including beautiful fonts, background pictures, illustrations, and overall theme color matching.
Features:
Abode has a series of other professional software, from illustration to graphic design.
With abundant advanced designs, a unique style can be easily created.
2. Crello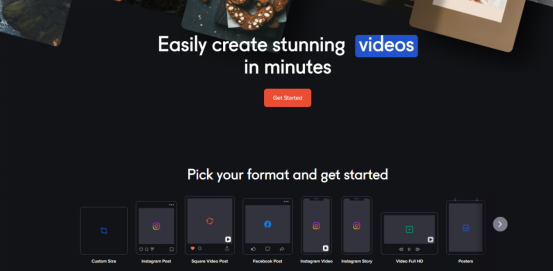 Crello is specifically designed for Facebook ads, with 700+ pictures and 25,000+ templates. You can also GIF with Animation Maker.
Features:
GIF is available
Transiting effects and dynamic backgrounds
Flexible sizes for your specific needs
| | | | | | |
| --- | --- | --- | --- | --- | --- |
| Name | Rating | User | Restrictions | Download | Charge (monthly) |
| Adobe | ★★★ | Advanced | Strict | Free to download | Free trial for 30 daysPro 12.95 USD |
| Crello | ★★★★ | Beginner | Loose | Paid to download | 10 free downloadsPro 9.99 USD |
Text Checking
A small grammatical mistake in ads can negatively affect the ads. Here are two free websites to help with your ad copy-writing and grammar checking.
1. Grammarly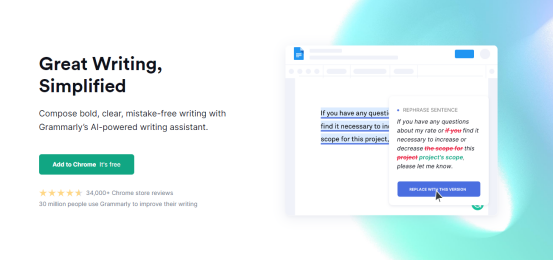 Grammarly can identify grammatical errors and proofread any posts/articles, and give suggestions to increase text readability. At the same time, it can also customize the writing style. It will put forward different suggestions for improvement according to different writing styles.
2. Sharethrough Headline Analyzer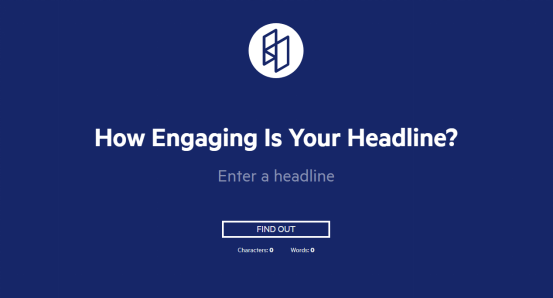 Sharethrough Headline Analyzer can polish the headlines, and it is free to use. Additionally, it can analyze the effect of your headlines in terms of advertising purpose and list suggestions for improvement.
Grammarly mainly focuses on grammar check and Sharethrough Headline Analyzer focuses on headline engagement. Other than that, these two websites are similar.
Tools for video editing
Creating an eye-catching video is always a great way to advertise, here are some websites that can help you to create compelling videos.
1. Magisto

Magisto can edit videos intelligently; you don't even have to do anything to make a video. You can adjust it manually as well if you are not satisfied with the automatic editing. All you need to do is to upload the materials and subtitles, and the AI editor can help you with the rest.
Features:
AI editing can help you with all the materials
Resourceful editing formats

2. Animoto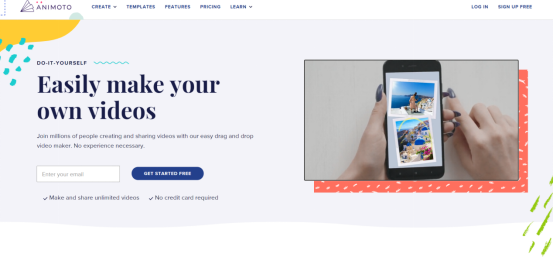 Animoto has a bunch of materials and templates for eCommerce videos, which can be shared on social media including Facebook, Instagram, and YouTube.
Features:
Suitable templates for story-telling, particularly promotional videos
A simple user interface allows you to edit videos swiftly.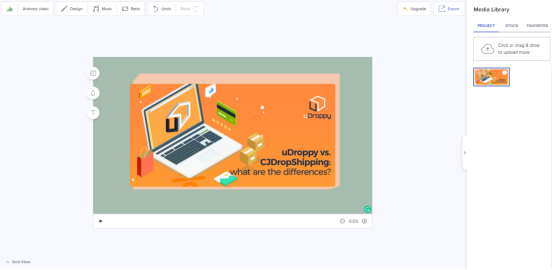 3. Biteable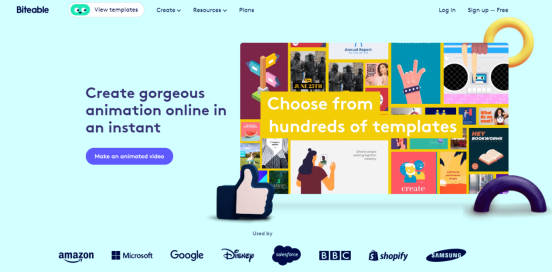 Biteable puts the power of video in your hands. Regardless of budget and skills, it helps you create professional videos in minutes. Videos are so stunning that they'll make your message irresistible.
Features:
A broad library of animations and footage
Only need 3 steps to create a Facebook ad, selecting a format, editing subtitles, and adjusting the pictures and colors.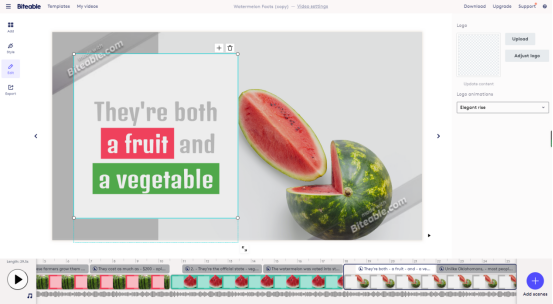 | | | | | | |
| --- | --- | --- | --- | --- | --- |
| Name | Rating | User | Restrictions | Free download | Charge |
| Magisto | ★★★★ | Beginner | Loose | Few materials | Premium 9.99 USDProfessional 19.99 USDBusiness 69.99 USD |
| Animoto | ★★★★ | Beginner | Loose | Quite a few | Professional 19.99 USDTeam 79 USD |
| Biteable | ★★★★ | Beginner | Loose | Quite a few | Plus 29 USDUltimate 29 USD |
Checking Tools for Facebook Ads
Before creating and releasing an attractive advertisement, you still need to know the proper way to release it. It is crucial to know the customer's needs in order to differentiate yourself from other competitors. And use checking tools smartly can have more people see your advertisements.
1. MobileMonkey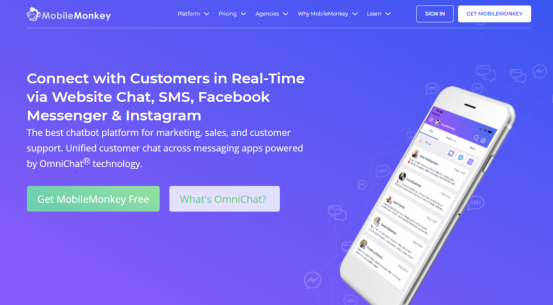 MobilMonkey will help companies convert leads into customers by automating personalized bookings via a conversational interface. It makes marketing automation for the Facebook Messenger channel straightforward.
Similar recommendations: Chatfuel, Manychat
2. Facebook Ads Manager

In Ads Manager, you can select campaign parameters such as your objective and audience. You can also manage creative work: upload your ad creative, write ad copy and review how your ads look on different devices. Two methods for creating an ad: quick creation and guided creation.
Features:
Quickly duplicate your ads, and advertising campaigns.
Edit all your ad settings, such as targeting and budgeting, from one place.
Analyze results and make informed changes to your ads and campaigns.
Customize your graphs and tables to see the metrics that are most important to you.
3. Facebook Ad Library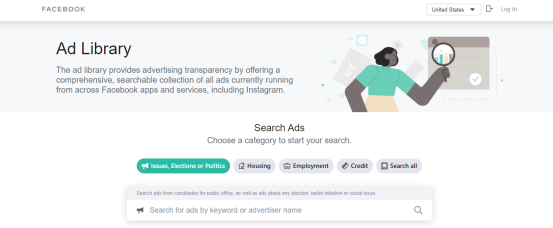 The Ad Library is a place where you can search for ads that are running across Facebook apps and services.
Features:
You can use it to get information about the ads you see.
You can search for ads that are currently active on Facebook apps and services.
The two platforms focus on different aspects. The former is designed for management
while the latter focuses on source searching.
All in all, we have listed 13 useful tools for you to create an eye-catching advertisement. An attractive and successful advertisement requires a lot of effort; from gathering materials to editing videos, from searching for active ads to analyzing the competitiveness. The tools mentioned above are useful to create compelling ads of your own. Hope they are meant for you and wish you the best in your businesses.