Looking for what to sell at the beginning of 2023? Start selling popular ultrasonic cleaners to scale up your business! The ultrasonic cleaner is a type of cleaning machine that generates high-frequency sound waves to clean items with cavitation bubbles. Recently, this product is becoming more and more popular on the market, and there are some dropshippers already started selling this product.
Therefore, today we will share some information about dropshipping ultrasonic cleaners. If you are interested in selling this product to the global market, here is the information you won't miss.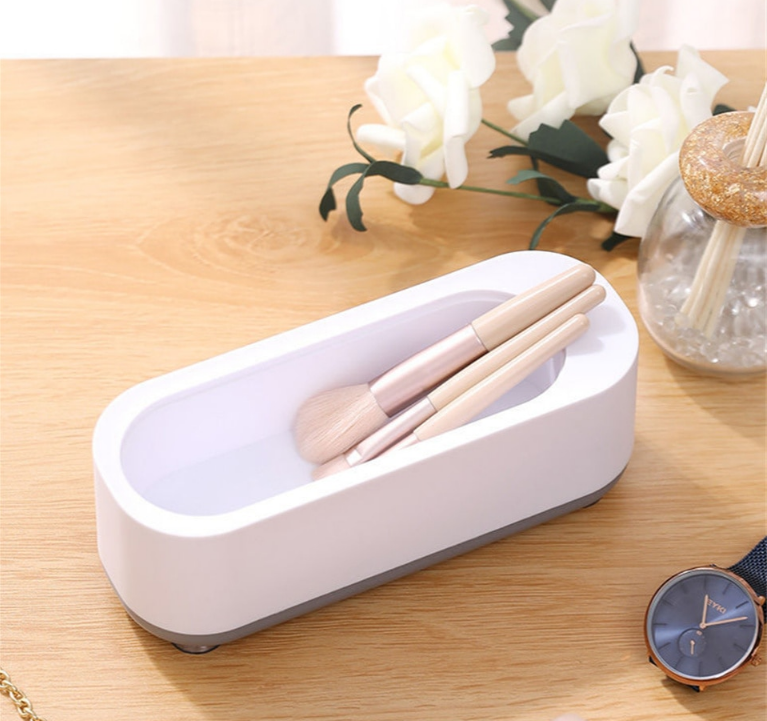 Selling Potential
Market Trend
According to Google Trends, the popularity of the term ultrasonic cleaner is reaching a peak since the beginning of 2023. Compares to the records of the last five years, the uprising search trend is significant. Meanwhile, the keywords related to ultrasonic cleaners on Amazon US also have high search rates.
Furthermore, on social platforms such as Youtube and Instagram, more and more videos related to the same ultrasonic cleaner are also showing up in the last few months. Thus, we can tell this is a good opportunity for selling this product in the year 2023.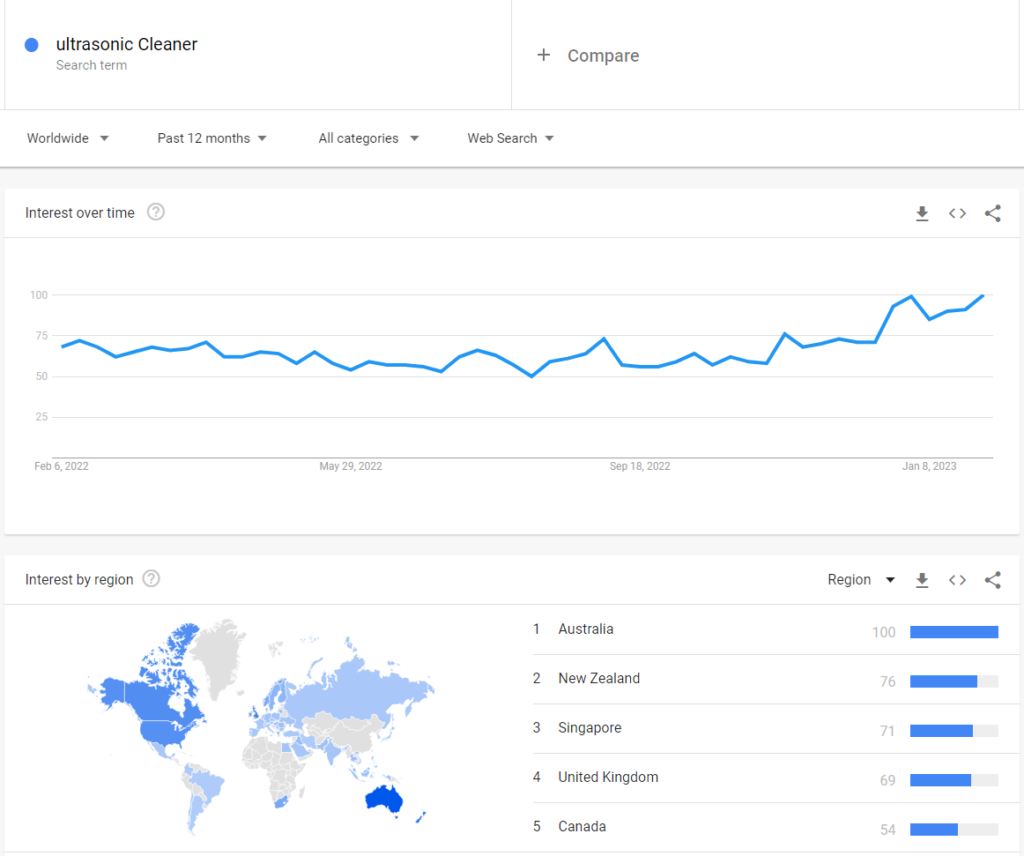 Product Feature
So what's unique about ultrasonic cleaners, and what features make them so popular among various social media platforms? Now let's find out!
Easy to Use: The product is simply controlled by one button. Once you turn on the button, the cleaner will automatically start the cleaning process. And all you have to do is add some cleaning water or cleaning liquid to the container, then turn on the machine.
360° Deep Cleaning: The ultrasonic cleaner can generate millions of cleaning bubbles to decompose the dirt on the products. This method allows you to do 360° high-frequency deep cleaning for your glasses and jewelry, making them shine like newly purchased.
Multiple Uses: The product can be used to clean various items. The common uses of an ultrasonic cleaner include glasses, jewelry, and watches. Besides, you can also use it to clean other daily life personal items such as tooth sockets, shaving blades, makeup brushes, and metal tableware. This safe washing method won't do any damage to the washed items.
Saving Your Time: Nowadays, we got dishwashers, and various laundry machines to clean our clothes and dishes. However, there are still no useful methods to clean small daily items effectively. Thus, an ultrasonic cleaner comes up as a perfect alternative to traditional cleaning methods. By using it, you don't have to spend tons of fragment time washing small personal items, saving precious time in your daily life.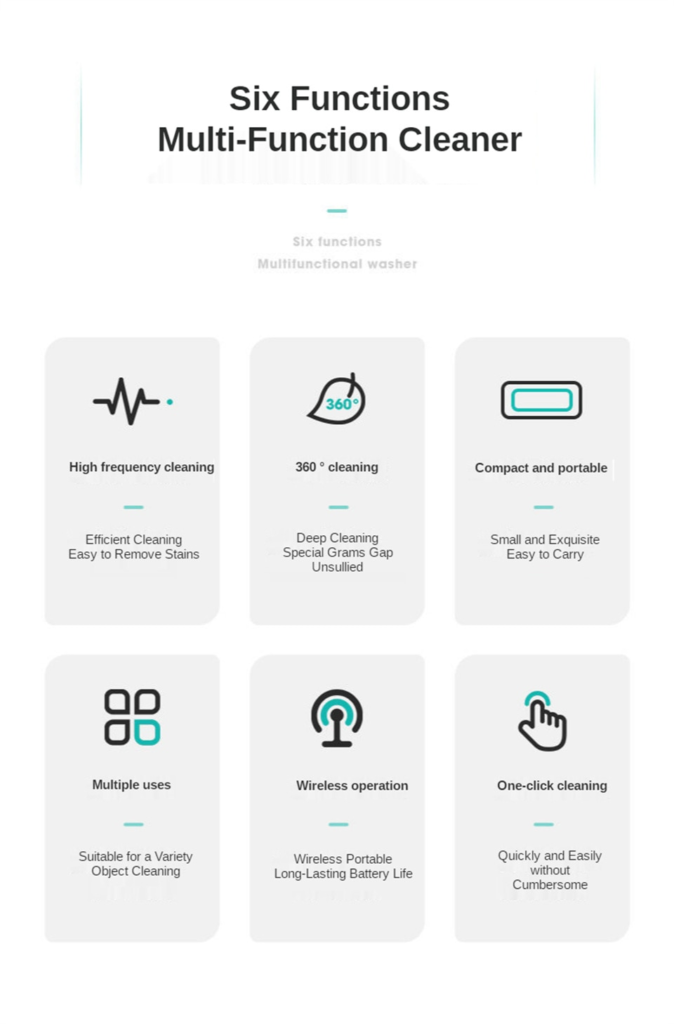 Rating
The average score of ultrasonic cleaners is 4.1 on the AliExpress platform. Most reviews about this product are positive, many customers say that the ultrasonic cleaner is cheap and clean.
Still, some customers think the product looks cheap compares to professional cleaners. Also, there are some comments saying that the product doesn't work at all because it is only a machine that generates vibrations. So if you are going to sell this product in an online store, you should also be aware that selling this product can bring some negative comments to your store.
Still, even though not all the reviews are trustable, there are significant quality differences between the products provided by different sellers. If you want to try selling this niche, testing the quality of products is necessary to avoid unnecessary negative reviews.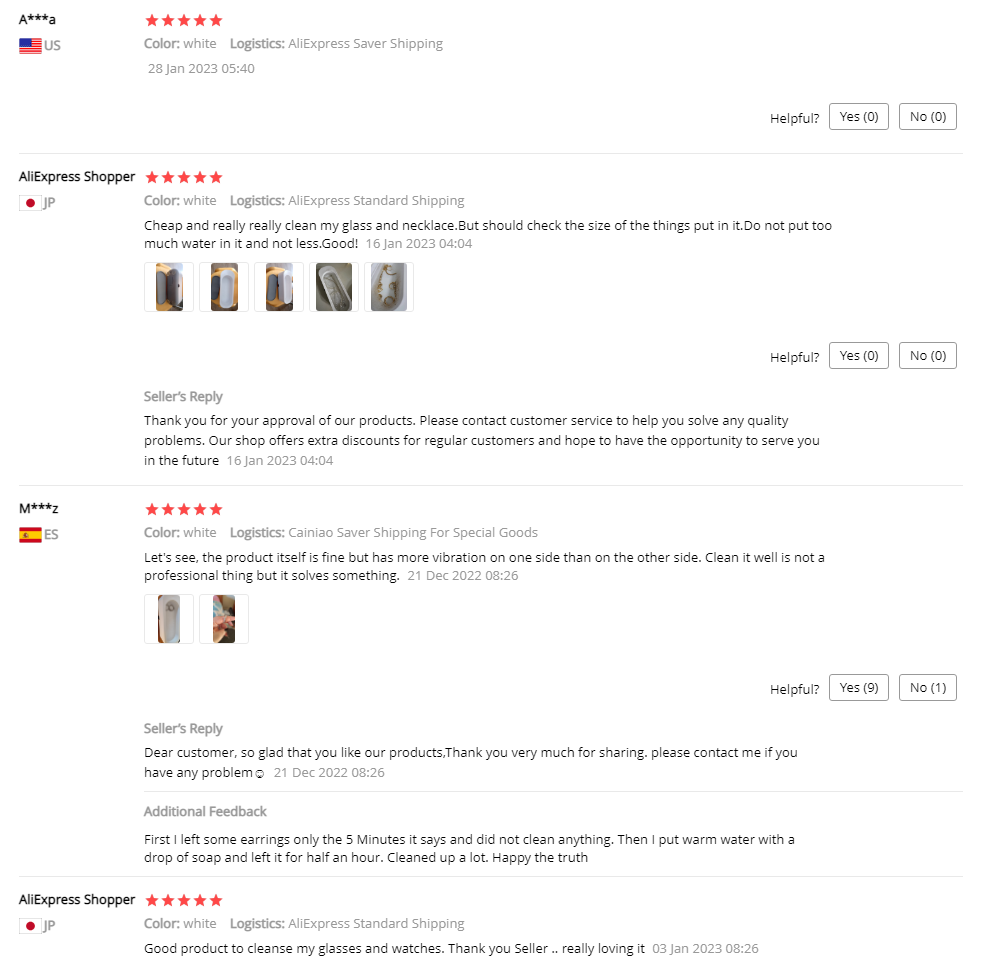 Pricing
The price of one unit of ultrasonic cleaner is around $25 on the market. This is a fair price considering the dropshipping cost for one single order is about $10. So if you are going to sell the ultrasonic cleaner in your store as a winning product, you can also set up the price as $25. In this way, you will be able to get stable profits by selling this product.
Besides, in most dropshipping stores, the shipping time for ultrasonic cleaner orders is 10-20 days. So if you are going to sell this product, the shipping methods you choose should also have similar shipping duration.
However, if you want to get faster shipping methods that can deliver the products within one week for your customers, then you may consider using a local warehouse to store your products. For example, if your customer is mostly in the US, then by using a local US warehouse, you can send your orders from the warehouse to your US customers in 3-6 days.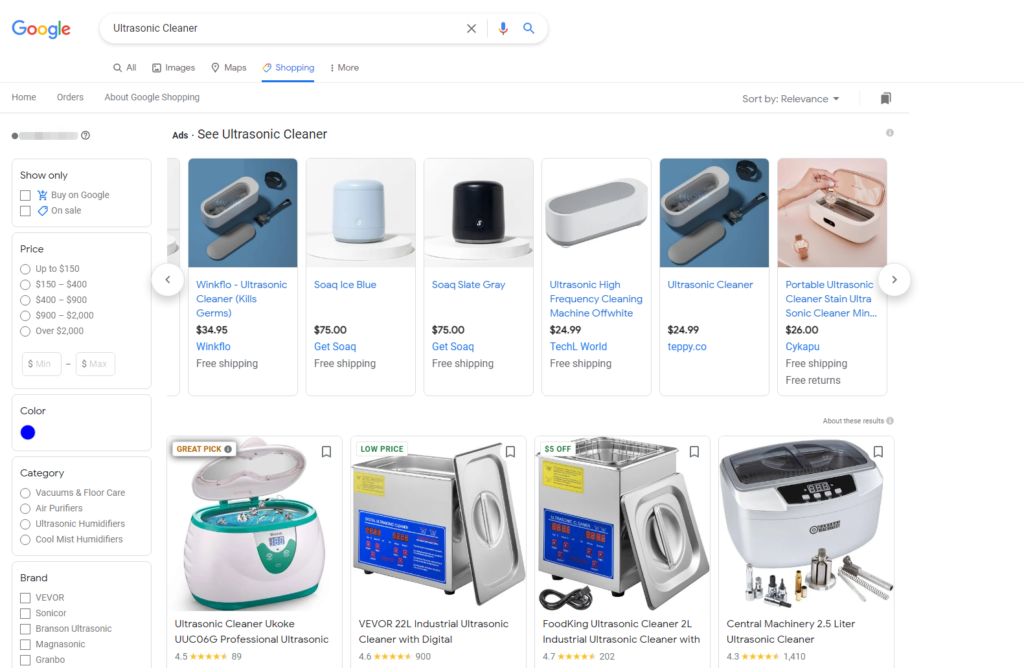 Dropshipping Costs & MOQ
Shipping Rates
Usually, shipping products like cleaning machines are expensive because they often got heavy weights or large sizes. So when shipping these products, you need to use the dimensional weight to calculate the shipping costs.
But considering the weight and size of the product, shipping the popular ultrasonic cleaner will not cost you much shipping fee. Thus, it surely is an ideal product for a dropshipping business in terms of shipping costs.
However, there is one thing that can influence the shipping time of ultrasonic cleaner orders. Since the product is charged by batteries, it often comes with a set of batteries. So when it comes to shipping, these ultrasonic cleaner has to be shipped through special shipping channels for shipping electronic products with batteries.
These shipping channels usually are more expensive than regular shipping methods, and they are also slower than most ordinary shipping channels. Thus, if you wish to get the best shipping time and reduce the budget at the same time, the best choice is to ship ultrasonic cleaners without batteries.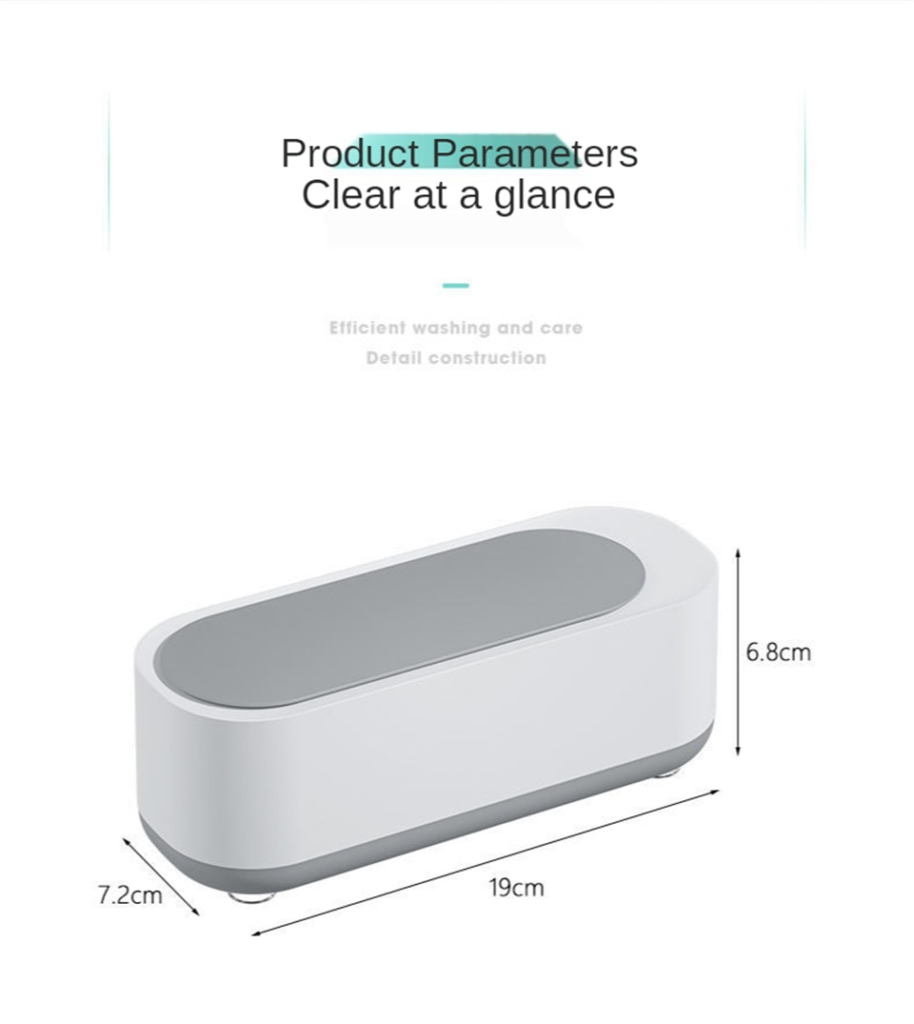 CJ Dropshipping
Total Dropshipping Cost: $10.13
Processing time: 1-3 days
Shipping time: 8-18 days
Shipping method: CJPacket Sensitive
Dropshipping one ultrasonic cleaner to the united states from CJdropshipping takes $10.13. The price contains $1.88 for the product, $7.26 for the shipping, and $0.99 for the service.
The average processing time is 1-3 days. If your target market is in the united states, the best shipping method is CJPacket Sensitive. By using this shipping method, your orders can be delivered within 8-18 days.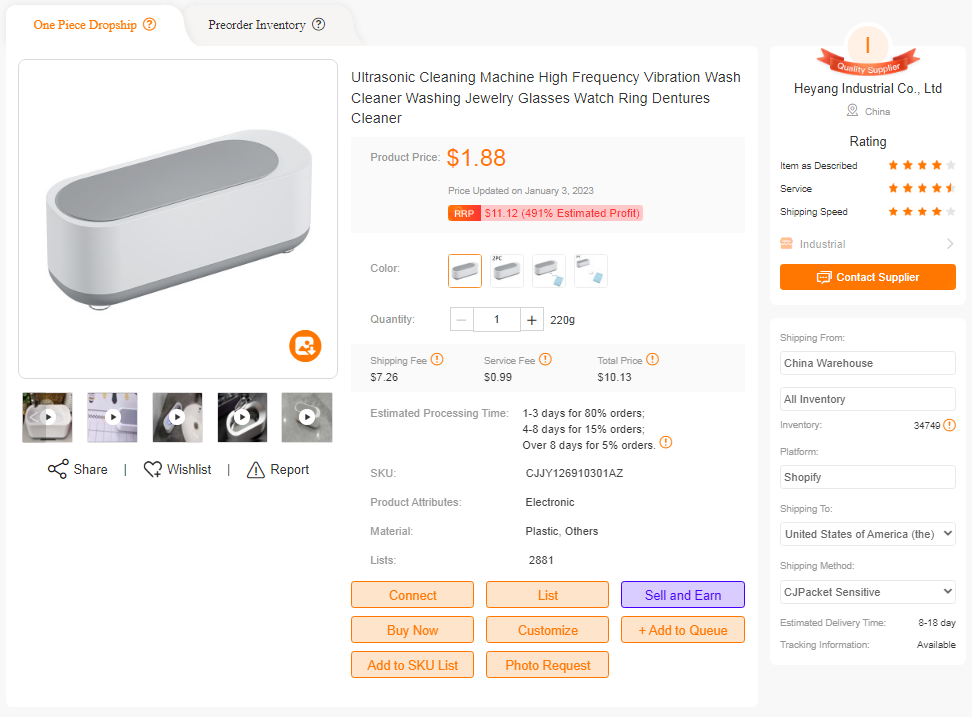 AliExpress
Total Dropshipping Cost: $10.14
Processing time: 1-5 days
Shipping time: 22 days
Shipping method: AliExpress Standard Shipping
Dropshipping one united of the same ultrasonic cleaner to the united states from AliExpress takes $10.14. The price contains $6.99 for the product and $3.15 for the shipping.
On AliExpress, the average processing time is 1-5 days. When we choose the United States as the default dropshipping market, the best shipping method should be AliExpress Standard Shipping. This shipping method can deliver ultrasonic cleaner in 22 days to your customer.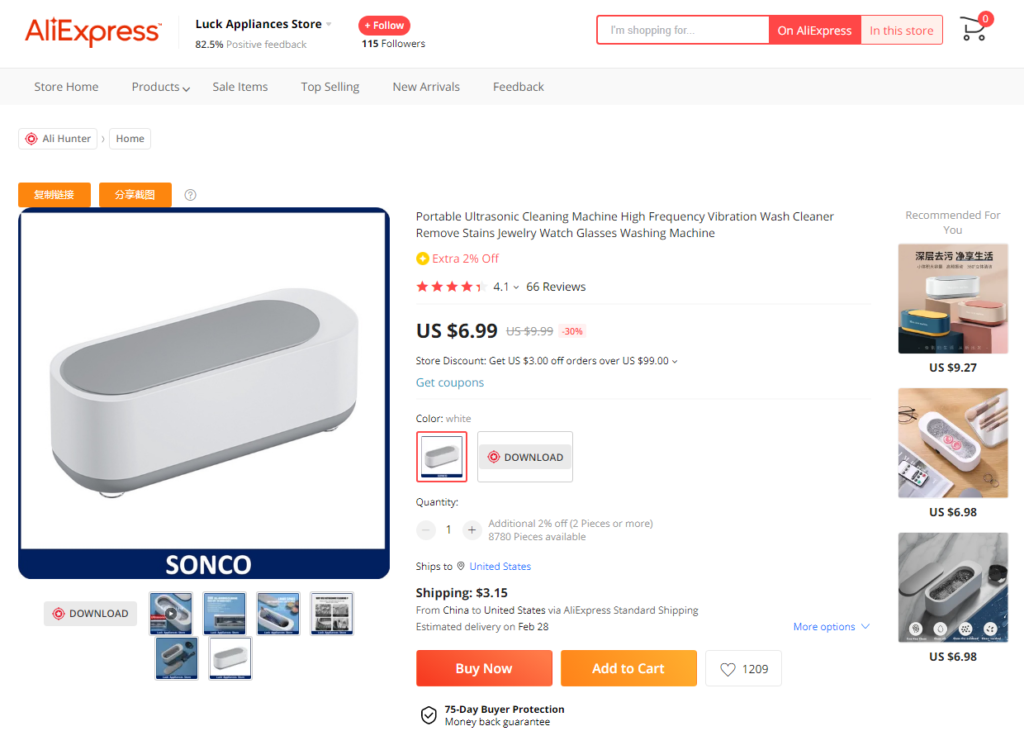 Comparison
Comparing the prices of the ultrasonic cleaners on both platforms, the total dropshipping costs are almost the same for US orders. There is only a $0.01 difference between the two different platforms.
Next, if we compare the shipping time between CJdropshipping and AliExpress, it is obvious that CJdropshipping has an advantage in shipping time. This is because CJdropshipping can remove all the batteries from the ultrasonic cleaners in the shipment, so the products can be shipped through a normal shipping channel.
So if you want to get better shipping time for your store, CJdropshipping would be a better option. After all, if a regular product takes 22 days to get delivered, most customers may not be satisfied with the shipping service.
Besides, if you want to scale up your business by selling ultrasonic cleaners, buying a stock for it is also a good choice. Purchasing a large number of products together is a great way to reduce shipping costs. Because in this way you can ship all the products at one time instead of shipping them one by one.
Customization
Branding is also an important step to expanding your dropshipping business scale. If you want to sell the ultrasonic cleaner with your own brand, you can choose to print logos or design customized packaging for the item. When your budget is limited for printing logos, you can also use customized stickers to brand the products.
If you want to find a reliable supplier who can provide the services mentioned above, you can search for ultrasonic cleaners on sites such as CJdropshipping, Aliexpress, and Alibaba.
For example, the suppliers on CJdropshipping are able to provide a wide collection of various customized packaging for branding. If you are interested in branding your products with customized packaging, CJdropshipping would be a good choice.
However, one thing you should know is that most suppliers are only willing to provide customization services when you order a certain amount of products. This is called MOQ requirement and it is common in the manufacturing industry because suppliers need to make sure their business is profitable. So if you are planning on branding your products, make sure you got enough budget for all the costs.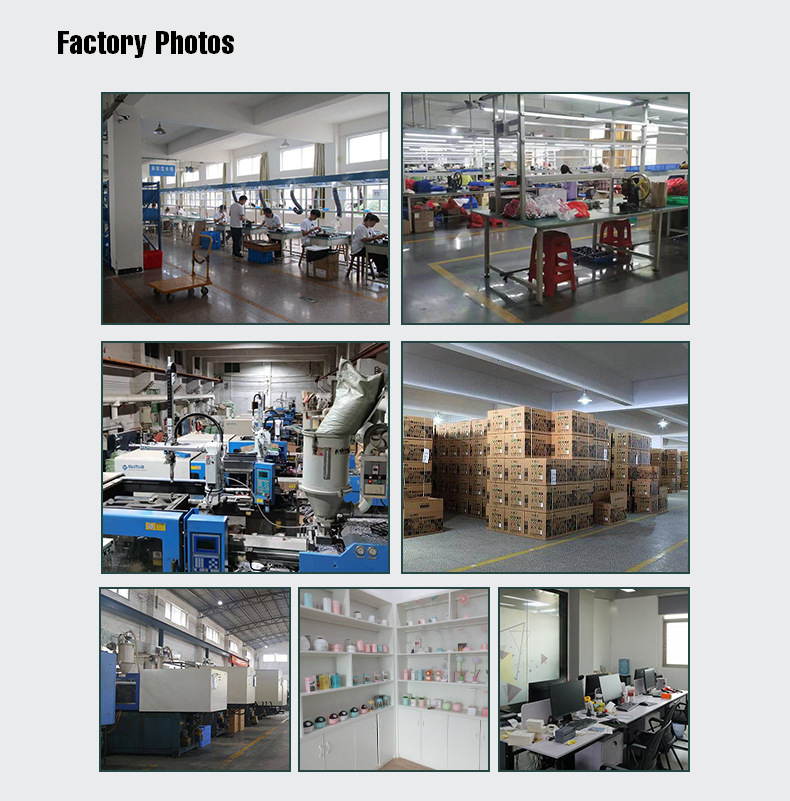 Conclusion
In conclusion, the ultrasonic cleaner is a good product to sell in 2023. It got a great uprising market trend, showing more and more people are interested in this product. Besides, selling it is also a profitable business that does not need much initial cost. So whether you are a professional dropshipper or an eCommerce entrepreneur, selling this product is a good option to scale up your business.
If you wish to know more information about the suppliers of this product, feel free to contact us through the CJdropshipping online chatroom! The professional agents from CJdropshipping can help source from various trustworthy suppliers from China.