There was a very interesting phenomenon in the early years. When Amazon opened to the public, Americans were dominating the market at that time. The popular products sold from Amazon were mainly video games, consumer electronics, and software, etc. While most of them were produced in China. Therefore, more and more Chinese sellers start to get into the Amazon market and gradually dominate the amazon market. Why?
Competitive price.
With abundant labor and material resources, and given the support of government policy, the price of the same product from China is relatively cheaper than those in the US or in European countries. Therefore, this enables more Chinese sellers to enter the e-commerce market and get their places in it.
New supply chain
The traditional model of business is factory-distributors-wholesalers-retailers-customer. Thanks to e-commerce platforms like Amazon, Aliexpress, and Shopify. The new supply chain bypasses the middleman and forms the chain as a factory-customer directly. This enables the customer to get a bottom price and save time on their business.
Reliability and quality control
One of the most important points is that Chinese sellers can control the quality of the products and decide the time when to ship out the products. For the customer, Chinese sellers or suppliers are more reliable than sellers from many other countries.
Just like Amazon, Shopify has now started to invest in China, especially in the past year, as more and more Chinese sellers start their business with Shopify. As one of the earliest dropshippers in China, now CJ Dropshipping not only has overseas customers but also witnesses an increasing amount of Chinese clients.
Starting Dropshipping business becoming easier
It is not hard to see different training courses about Shopify on social platforms like Reddit, Quora, and Facebook, etc. From this perspective, Shopify may want to promote its platform and get more popular all over the world. On the one hand, this trend will provide more convenience for people who wants to do business around the world. On the other hand, the competitiveness will be tenser.
Shipping time
As for doing business with customers all around the world, the most concerning problem is shipping time. In the future, more and more Chinese sellers who cooperated with Shopify may be going to build a warehouse in the US or other countries or rent a warehouse from a third party.
This is an unexceptional good way to fasten the logistics and cut the shipping time. Undeniably this will provide a better experience for customers and thus will help you to get more customers' trust and orders.
The potential of the Chinese market
In this way, Shopify is going to take Amazon as its most competitive partner. They are eager to get a place in China or in the world. There is no doubt that China is a promising market for e-business or other commercial activities.
Pricing
If you can't get a reasonable price on your products, then you may lose the advantages of logistics and resources. The cost of your products including ads on Facebook and other social platforms will be higher.
What should dropshippers do?
With this trend, what measures you can take to promote your business? The following tips may give you some help.
1. A reliable supplier in China
With abundant resources and labor forces, the cost of products is cheaper than those in developed countries. This advantage is a sword with two sides. If you use it well, it will enable you to save money and energy. If not, it will damage your business. Therefore, a reliable supplier from China is of paramount importance to you and your business.
2. Overseas warehouse
As an e-commerce businessman, an overseas warehouse will enable your business to become easier and provide fast shipping service. This will add more value to your service and business model.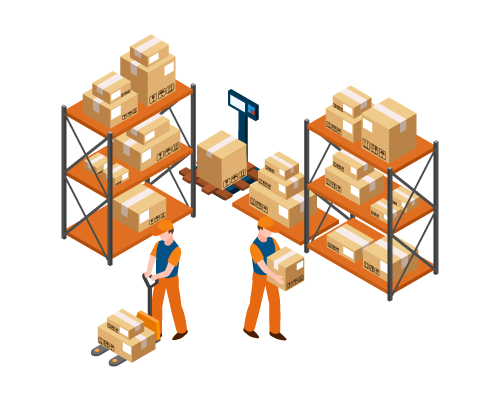 3. Fast shipping
Not providing a single shipping method is a necessary precondition for your business. Because your target customers are from different countries and areas. Based on this, different shipping method and long-term cooperation with the shipping company is essential.
4. Customer service
Good customer care and considerate service can enable you to earn more customers. Quick response and a good after-sale policy are essential.
What CJ Dropshipping can provide?
CJ Dropshipping can be a supplier to find different Chinese manufacturers for you. You don't have to contact different factories for different items. CJ can take all over it and you just need to contact us. Besides, we also have a very reasonable price compared with other platforms.
At present, CJ has both warehouses in Chino and New Jersey in the US. Those two overseas will give you much assistance with shipping and delivery time. Last but not the least, CJ have both representatives in Chinese and English, they can solve your problems on products, logistics, shipping methods, etc.
Wish you all have a booming business in the future!