Have you ever heard about the Temu shopping app? In 2022, this new Chinese eCommerce app came into the US market and suddenly became one of the most popular shopping apps. Since Temu was officially published in the US, it only took 15 days for this shopping app to become the top downloaded app in the Apple app store.
So what exactly is Temu? How does this shopping app being so popular within such a short time? If you are currently running eCommerce, this article is here for you to know more about Temu.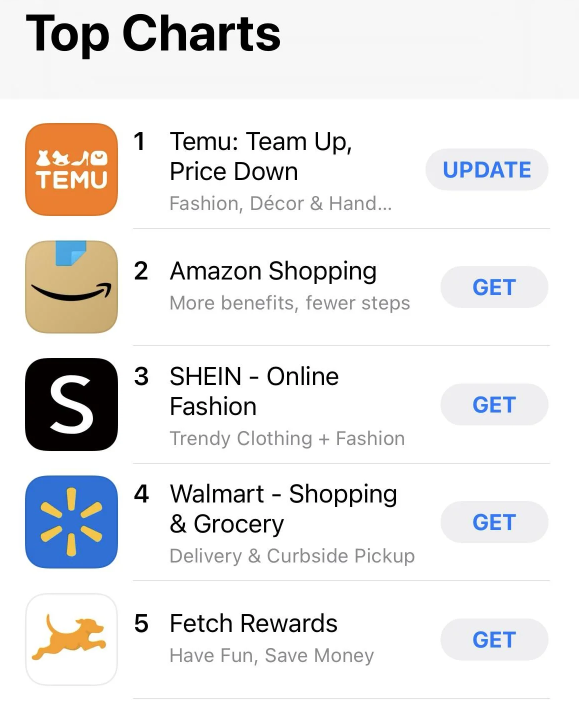 What is Temu?
Temu is a popular shopping app launched in the U.S. in early September 2022. As a new marketplace that brings China-made goods to Western consumers, Temu aims to provide the best shipping service and the greatest shopping experience for its customers.
Many people compare Temu with Shein because they are both popular online shopping platforms in recent years. However, unlike Shein specializes in providing clothes for women, Temu offers hundreds of different product categories from clothes, pets, and kitchen tools to electronics. Basically, you can find everything you need in your daily life on Temu.
Moreover, all the products on Temu are incredibly cheap compares to other online shopping platforms such as Amazon and eBay. Even if some products are already really cheap compared to the products on the market, Temu would still provide more discounts on these products.
With all the competitive features, Team suddenly attracted a massive number of people. And since Temu appeared on the market, it seems the US eCommerce market that Amazon has dominated for many years is going to change.
The Origin of Temu
Temu is founded by PDD Holdings, the same company that found the famous Chinese shopping app Pinduoduo. Before Temu came into the market, many western consumers might have never heard the name Pinduoduo before. But in mainland China, Pinduoduo is already a well-known shopping app since 2016.
Supported by millions of suppliers network in China, Pinduoduo achieved incredible business growth year by year. And this success of PDD Holdings is based on its marketing strategy and pricing methods.
When the time comes to 2022, PDD Holdings decides to expand its business into the US market and join the trend of international trading. Therefore, learning from the success of Shein and Aliexpress, Temu is introduced to US consumers.
Why are Temu Products so Cheap?
When you enter Temu's official website, you may find everything on the user interface is telling you the products are cheap. On Temu, customers can directly purchase products at wholesale prices, which are way cheaper than the products on Amazon.
For experienced dropshippers and business entrepreneurs, finding cheap products from Chinese suppliers is not so hard, because merchants usually can get wholesale prices from their suppliers. However, for most common consumers, purchasing products at wholesale prices is still a new concept.
Thus, once Temu entered the market as a business-to-customer shopping platform, the regular US eCommerce market pricing rules were suddenly altered.
When pricing eCommerce products, most merchants have to think about including the marketing costs and shipping fees, so then the business can be at least profitable. But on Temu, most products seem to be sold at prices without considering any marketing budget and profits.
This is because instead of getting sales, Temu knows getting customers is more important for a new online shopping platform. By paying for high marketing costs and high international shipping fees, Temu uses the tremendous funds provided by PDD Holdings to develop its consumer communities. So in the current stage, most Temu products are sold at prices that are not profitable at all for the suppliers.
But why did PDD Holdings choose to do this even if it would cause loss for their business? To understand this, we must look into Temu's Business strategy.
What's Temu's Bussiness Strategy?
Colin Huang, the founder and former CEO of Pinduoduo, once said in a media interview that "The winning secret of Pinduoduo is never about fighting over prices with other platforms, instead, the key point is about how you influence consumer behaviors by making customers satisfied". This idea exactly matches and explains Temu's current business strategy in the US market.
Now, let's take a look at what exact methods Temu uses to achieve success.
Satisfy Consumers with Cheap prices
The first step Temu does to satisfy the consumers is proving incredibly cheap prices and discounts. To do this, Temu has to cut down the budget spent on every product as much as possible. Thus, supported by the great supplier network of PDD Holdings, Temu gets to select the cheapest goods on the Chinese market.
So if the suppliers want to cooperate with Temu, they have to compete for the price with each other. And only the supplier with the lowest price can sell their goods to Temu. Thus, Temu suppliers almost do not have the bargaining power to decide the prices of the products.
Besides, as an early stage of entering the international market, PDD Holdings covered the marketing costs and shipping prices for many of the products on Temu. So then US customers can enjoy cheap or even free shipping service without any extra costs by using Temu.
Therefore, when customers order products from Temu, they will find the products are sold amazingly cheap. Once customers get used to the cheap prices and services provided by Temu, it will be hard to get them back to using other shopping platforms.
Develop Customer Habits
Free shipping, easy return, and first purchase discount, these terms are not new for US consumers. For an online shopping platform, sometimes it is basic to have one or even all of these services. In order to improve the shopping experience of customers, Temu claims they can provide all of these services.
It is no doubt that Temu company will try its best to achieve these services in the early stage of the business. However, to make consumers get used to purchasing on Temu constantly, PDD Holdings needs to do more than just provide the basic services.
Thus, Based on the policy of Pinduoduo, Temu allows customers to ask for a refund no matter what the product is. The exceptions are these 3 kinds of products.
Clothing items that are worn, washed, damaged, with tags, packaging, or hygiene sticker removed or in an incomplete set.
Items that are labeled as non-refundable.
Free gifts.
Besides, if consumers are not satisfied with their first purchase on Temu, they can also get free return services within 90 days after the purchase.
All these attempts are meant to develop the customer's habits to use Temu constantly for shopping daily life products. Once customers are used to purchasing on Temu, the platform will start to recommend products with higher prices to get long-term profit.
Viral Marketing
Temu's viral marketing method replicated the success of Pinduoduo in China. By using real cash as a reward, Temu encourages consumers to invite friends to use the platforms. Through thousands of invitations from hommies and friends, the users of Temu are increasing at an unbelievable rate every day.
To get the "free" reward, some people posted the same invitations on social platforms such as Reddit to get more people to join the trend. There are also many dancing videos on TikTok persuading people to earn money by using Temu. And some people even make this a part-time job to earn constant income.
By using such an influential viral marketing method, Temu is also gradually building its customer database for future growth.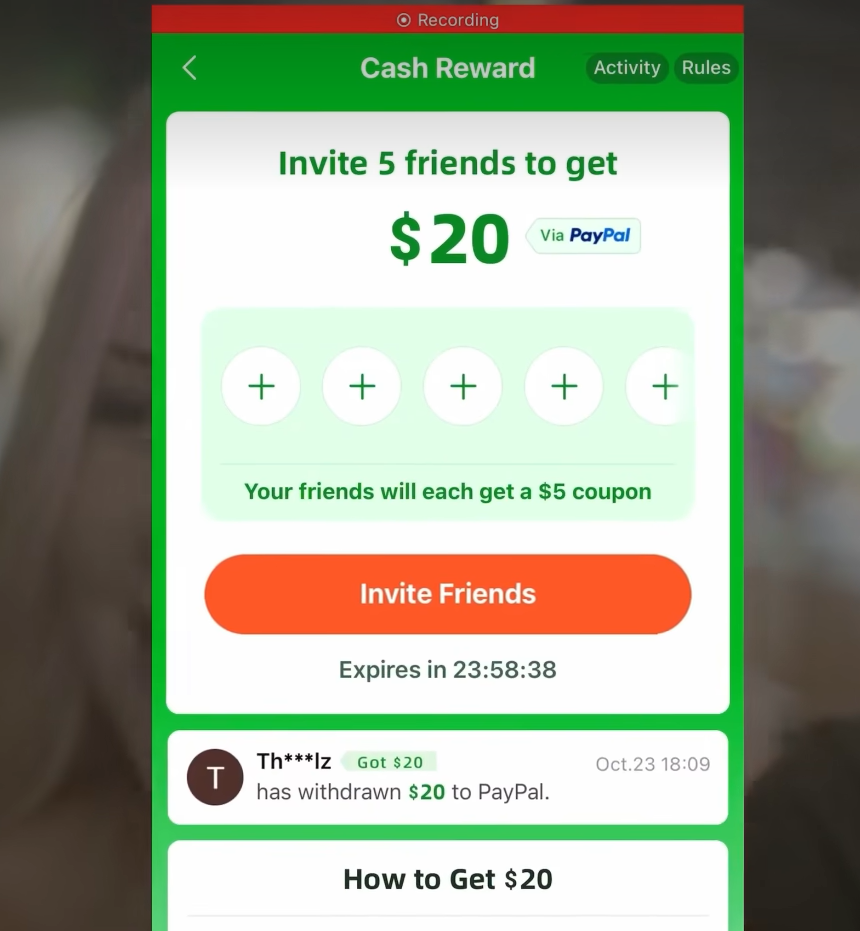 How Temu Affects Dropshipping Industry?
Since Temu appears on the market, it has suddenly become one of the most popular shopping apps in the US and it even challenged Amazon. Many dropshippers find it is becoming a great threat to the dropshipping industry. If all the customers turn to use Temu, the previous eCommerce market structure in the US will no longer exist.
However, the rise of Temu doesn't mean the death of dropshipping. After all, the target customer group between dropshippers and Temu has significant differences.
Before Temu come into the market, platforms such as Aliexpress and Wish already exist in the market for a long time. If the customers prefer the cheapest products and think the price is the most important value of the products, then they would turn to Aliexpress in the first place.
Thus even though it is true that Temu may take a massive amount of customers in the US market, it will still not change the core of the eCommerce industry.
In addition, in the past years, many online shopping platforms have risen and fallen. The last online shopping platform that uses the same business strategy as Temu is Wish. With the declining number of shoppers and plunging revenue, now the stock price of Wish is keep dropping to the edge. Will Temu become another Wish in the future? For now, nobody can tell.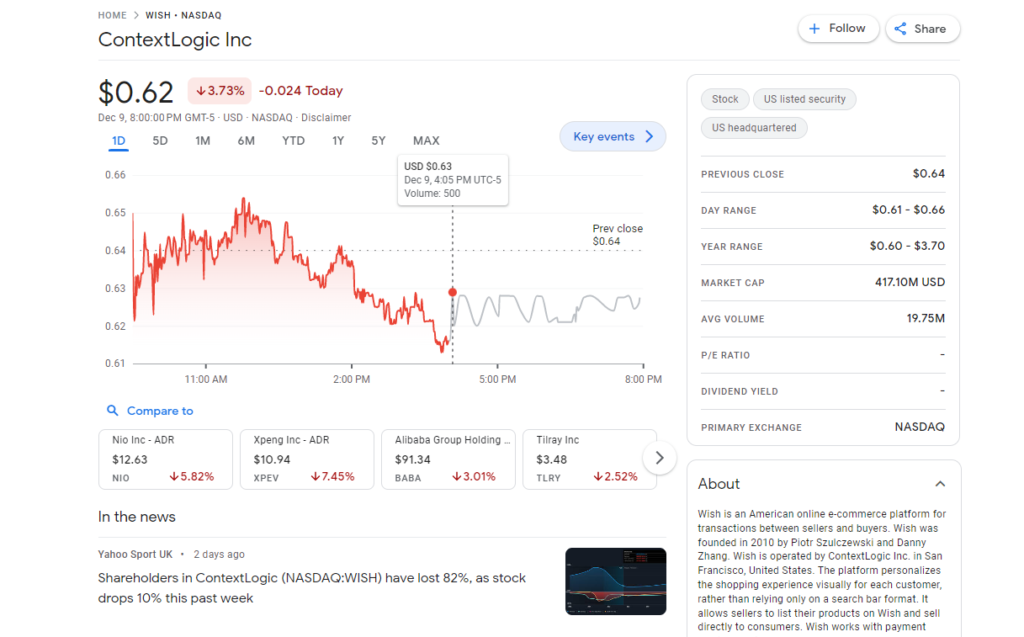 Can Dropshippers Use Temu as Dropshipping Supplier?
The major problem of dropshipping from Temu is the packaging. Because Temu usually will print its logo outside of the parcel, it is impossible to do blind dropshipping for many dropshippers.
If you use Temu as your dropshipping supplier, customers can easily find out where the original supplier is from. Then every parcel you send may eventually lead you to lose customers. Therefore, dropshipping from Temu is possible and dropshippers can do it as well. But it is still a bad option for a long-term dropshipping business, and maybe that's why the Temu dropshipping app is only rated as 3.7 in the Shopify app store.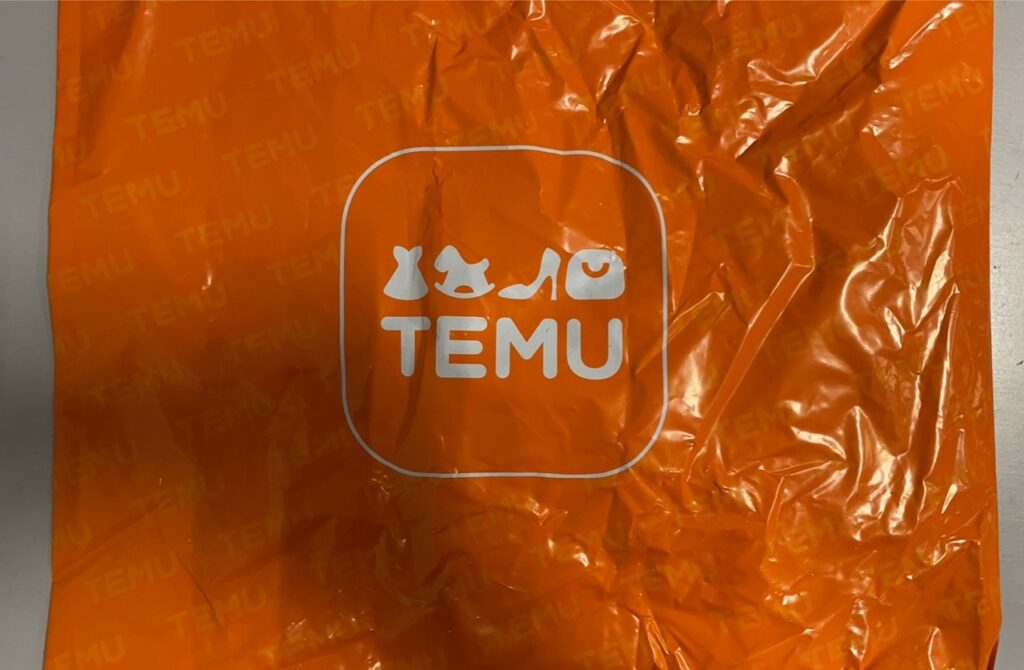 Unlike Temu, CJdropshipping provides free blind dropshpping services that do not include any invoice or supplier information in the package. Compared with Temu, CJdropshipping also specializes in working with eCommerce entrepreneurs. Thus, CJdropshipping understands what is needed for eCommerce businesses. If you are looking for dropshipping supplier with the best wholesale price, CJdropshipping is a better choice.
What Should Sellers Do to Compete with Temu?
Although the foundation of the dropshipping industry will not change due to the influence of Temu, it is still a great competitor for many dropshippers because it will take a considerable part of the cake from the US market. Thus, here are some helpful advice for dropshippers to know how to compete with Temu.
Focus on Products Differentiation
Product differentiation is the first key to success. Since Temu is focusing on selling cheap daily life products that only cost a few dollars, it means their products can be found everywhere on the market. Such products are not unique and they usually look cheap with a high chance of being defective.
Therefore, most of the time Temu can't satisfy customers who are seizing a better quality lifestyle. So the best way to satisfy these customers is to provide unique products with high value. For example, selling luxurious jewelry and high-tech electronics is a good way to attract customers who wish to have an elegant lifestyle as many people on Instagram.
To add more value to the products, you can also choose to apply custom packaging on the products to make your products looks unique and stylish.
Avoid Price War
The greatest advantage of Temu is its tremendous funds provided by PDD Holdings. So with the huge investment in the beginning, Temu can provide the lowerest price in the market even if this would lead to a loss in profit. So, since most dropshippers are individual business runners or small company entrepreneurs. It is basically impossible for any dropshipper to win a price war against big cooperation like Temu.
Therefore, the smart way would be to avoid any form of price war against Temu. After all, most business is meant to make profits. If there is no profit to earn, then there is no point in making business in the first place. If you find Temu is selling the same product as you do, instead of starting to lower the price, try to think of other methods to attract the customer.
The Drawbacks of Temu
Also, even though Temu can get the cheapest Chinese supplier, but cheapest is not the best. Because Temu always chooses from the cheapest suppliers, it is also really hard for many Chinese factories to work with them.
In China, the problem with Pinduoduo products is also well-known among Chinese consumers. Since suppliers almost make no profit from working with PDD Holdings, many suppliers would rather make defective products to get at least a little bit of profit. This kind of cutting corners eventually resulted in countless cases of customers receiving poor-quality products.
From the customer reviews of Temu, it seems this problem still exists after it was launched several months. For example, on Trustpilot, there are hundreds of negative reviews about how customers get poor shopping experiences on Temu.
To sum it up, although Temu is a successful shopping app that might lead the US eCommerce industry to a new era, it still got plenty of drawbacks that need to improve. If Temu wants to keep a long-term business and scale up in the US, instead of simply giving more cheap prices, PDD Holdings need to make more efforts to develop a good fulfillment system and shipping service.