Have you ever used or heard of YunExpress shipping service? For every e-commerce entrepreneur, having a trustworthy shipping company to work with is a fundamental need. Normally, a good shipping company is able to provide fast delivery and trustworthy shipping service.
That's why many suppliers used to choose ePacket as their shipping method. In the past, ePacket is popular with many dropshippers for its fast delivery and reliable service. However, more and more report in recent years shows that ePacket is not as fast as it used to be.
Therefore, YunExpress appeared to become an alternative shipping solution in dropshipping industry. YunExpress is a leading shipping courier company with more than 7 years of experience in shipping international parcels for the e-commerce business. Nowadays, many dropshippers choose YunExpress as the default shipping service provider for its fast delivery to America and Europe.
However, is YunExpress really the better alternative to ePacket? Is it also suitable for your business? To answer these questions, this article will talk about how YunExpress works and what kind of advantages it has. Hope this article can help you find the right shipping partner for your business.
What Is YunExpress?
YunExpress is a Chinese logistics company founded in 2014, in Shenzhen. With fast shipping time and cost-effective service, YunExpress has become one of the leading logistics courier companies in the cross-board eCommerce industry.
The company aims to provide a global shipping method to deliver orders. These shipping methods allow merchants to send their products from China to customers all over the world within 6-15 days fast shipping speed. Such fast shipping methods give a great solution to the difficulties of dropshipping business and improve buyer experience significantly.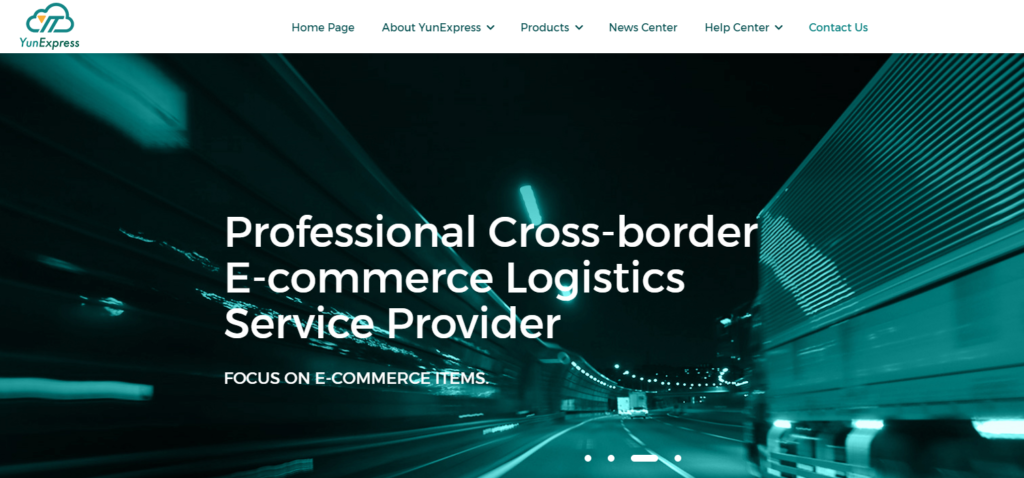 Is YunExpress the better alternative to ePacket?
Providing stable international shipping service is a hard task nowadays. In the past, ePacket used to be an ideal shipping method among dropshippers, it got fast shipping and a relatively cheap shipping price. However, as time goes by, ePacket is not as good as it used to be. The extended and raised price keeps pushing customers to find other alternative choices.
That's why more and more people started to use YunExpress for their business. But what makes YunExpress superior to AliExpress? Let's find out.
YunExpress Offers Fast and Good Shipping Service
Compared to ePacket, the average shipping time of YunExpress is significantly faster. For example, if you want to ship an order to the US, it will take 10-20 days by using ePacket shipping, while YunExpress only takes 7-15 days. And this is just for the US, if you want to ship orders to other countries, the difference will be more obvious.
Besides, the tracking update of YunExpress is way more frequent than ePacket. For a shipping method, if the tracking information doesn't update in time, the buyer will possibly think the order is lost.
In addition, YunExpress also provides a second delivery attempt service if the first delivery is not successful (Which may happen when the customer provides wrong information). In contrast, ePacket does not have a second delivery attempt service and if a parcel failed to deliver, the merchant will need to send it out.
YunExpress Services Covers Worldwide
By now, the service of YunExpress covered 232 countries with their fast shipping lines. Thus, you can use YunExpress to send your store orders to customers all over the world, and you can target any market you prefer to expand your business.
Furthermore, the fast and quality services they provide also have won the trust and appreciation of customers and merchants. In order to achieve the promised 6-15 days shipping time, YunExpress has launched multiple international warehouses in the following countries:
Australia
France
Germany
Italy
Japan
Netherlands
Spain
United Kingdom
United States
DDP Shipping Provision Available
When you ship products to various countries, how to deal with customs becomes a big issue. Usually, the recipient is responsible for paying the levies once the parcel arrived destination country. However, it's not a good choice to let the customers do the extra work and it may possibly ruin customer experiences.
In this case, DDP (Delivery Duty Paid) that YunExpress provides for 11 major countries becomes a helpful shipping provision for dropshippers. In the international shipping industry, DDP requires the shipping courier, which is YunExpress to handle the customs clearances and levies. Thus, dropshipping from one country to another country will be way more convenient for dropshippers.
Once the customs clearances are completed, the order will go to the local post office. Therefore, customers will also get better shopping experiences.
YunExpress Partners with Many eCommerce Platforms
Most of the top eCommerce platforms are cooperating with YunExpress. Their partners include Amazon, Shopify, eBay, and even Tiktok. No matter which store platform you are using, YunExpress can provide a suitable shipping channel.
Besides, YunExpress allows you to integrate their API into your online store. So then your customer and you can directly check the latest tracking update on the online shop directly.
Therefore, CJ Dropshipping has also partnered with YunExpress for years. By working with YunExpress, CJ Dropshipping developed several special shipping lines to provide fast shipping worldwide. For example, CJ Packet YT US is a shipping line specially set for delivering US orders within 7-15 days. So if you are using CJ Packet YT, you can use the tracking number of it to track the order on the YunExpress website as well.
Thus, according to all the advantages YunExpress got, it is one of the better alternatives to ePacket nowadays. The advantages of YunExpress include:
Faster Shipping Time
Reliable and Frequent Tracking Update
Second Time Delivery Available
Providing Special Shipping Lines for Various Products
Oversea Warehouses in Popular Dropshipping Countries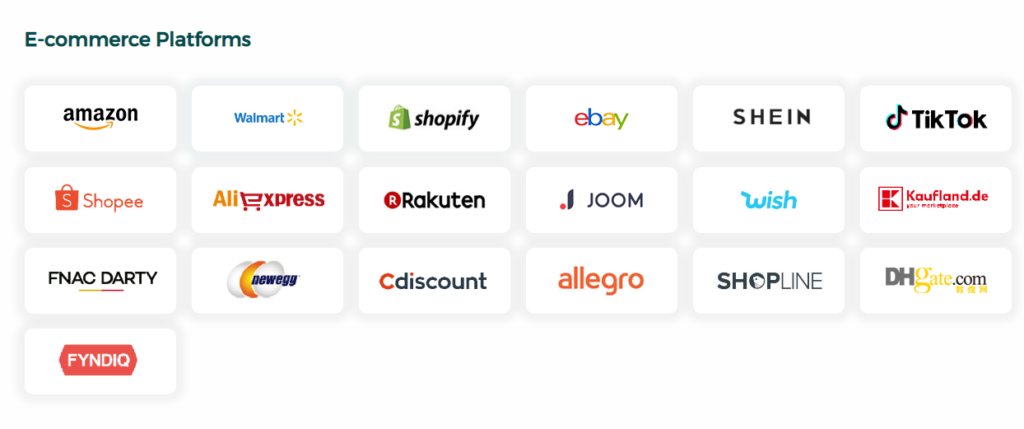 Is YunExpress Shipping Time Always 6-15 Days?
YunExpress marks 6-15 days as their standard shipping time. But is the standard shipping time always applicable to your orders?
Unfortunately, just like other shipping companies, sometimes YunExpress is not so convenient as well. The standard shipping time has variations and it highly depends on the product itself and the shipping destination.
For example, if you are shipping a package to South America with YunExpress, it will take much more time for it to get delivered than shipping to North America. Besides, the shipping time will be extended if you are shipping some special products that contain liquid or powder contents.
Thus, the 6-15 days shipping time is not applicable to all circumstances. Instead, shipping time can be extended to 30 days or even more when the destination is a remote region. So before you are using YunExpress as a shipping partner, you will also need to consider what and where to ship.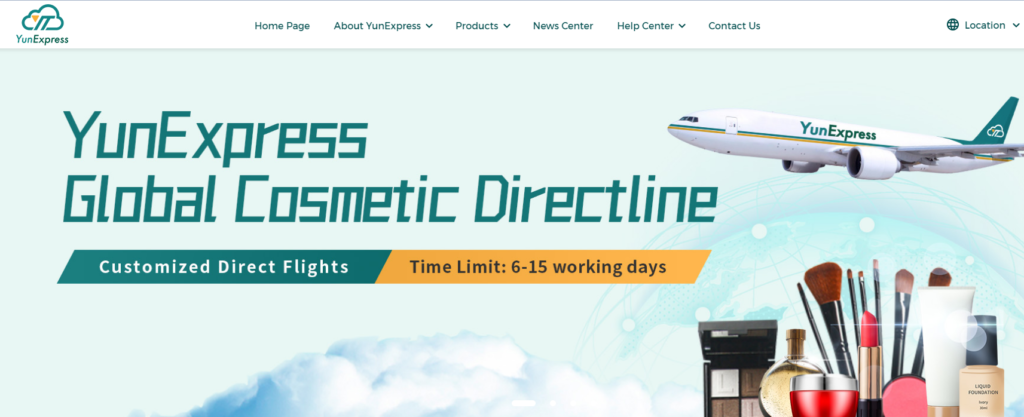 How Do I Track YunExpress Parcels?
YunExpress provides reliable tracking updates for all its registered merchants and users. Normally the tracking number of YunExpress is a 16-digit code that starts with "YT". With the tracking number, buyers and sellers can track their orders on most parcel tracking sites. Here are the top 3 common ways to track YunExpress:
First, you can use a third-party tracking tool such as 17 Track to check YunExpress orders.
Furthermore, Yuntrack is the official tracking site of YunExpress, it is the best option to get the most accurate tracking information.
If the order is placed on CJ Dropshipping, you can also use CJPacket to track the latest tracking update.

In addition, the last mile tracking number is also important in dropshipping business. If you need to send the last mile tracking information to the customer, you can find it directly on Yuntrack as well by entering the YunExpress tracking code.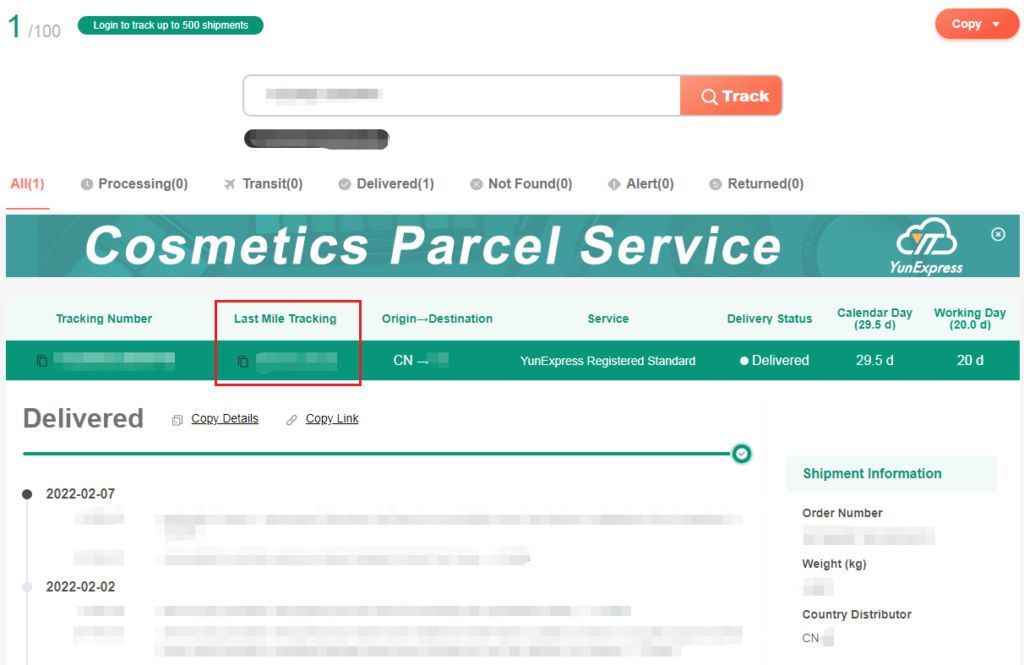 What if Yunexpress Parcel Is Not Delivered?
When shipping an order internationally, the chances of a parcel getting lost is much higher than national delivery. So it's necessary for a dropshipper to prepare to deal with failed delivery. And if you are going to use YunExpress, it's better to know what to do when the YunExpress parcel is not delivered.
Ask YunExpress Directly
Firstly, since the parcel is arranged by YunExpress, contacting YunExpress surely is the best choice to get the most accurate information. On the official site of YunExpress, you can either choose to submit a message to confirm the details about your order delivery status or send an email to YunExpress.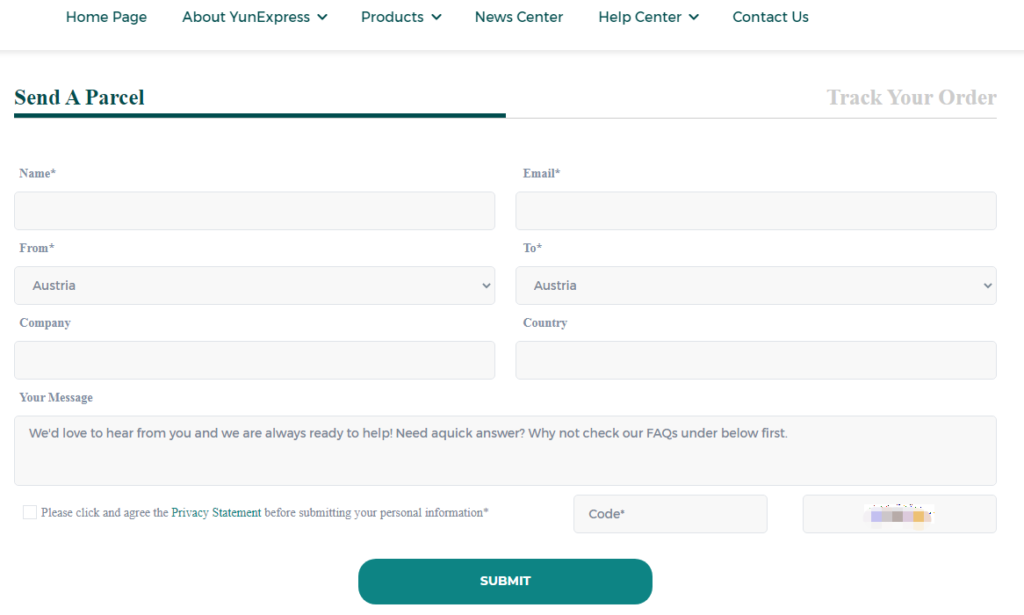 Contact the Supplier
Secondly, as a dropshipper, it's always good to contact your supplier when you want to know the latest updates about your orders. You can send the tracking number or order number to the supplier directly to ask for the order information you need.
Sometimes if your order is in "processing" status, it means the parcel may not have been sent by the supplier or is still on the way to YunExpress warehouse. So YunExpress will mark it as "processing" as they haven't received the parcel. In this case, asking the supplier will be the best way to know where the parcel is.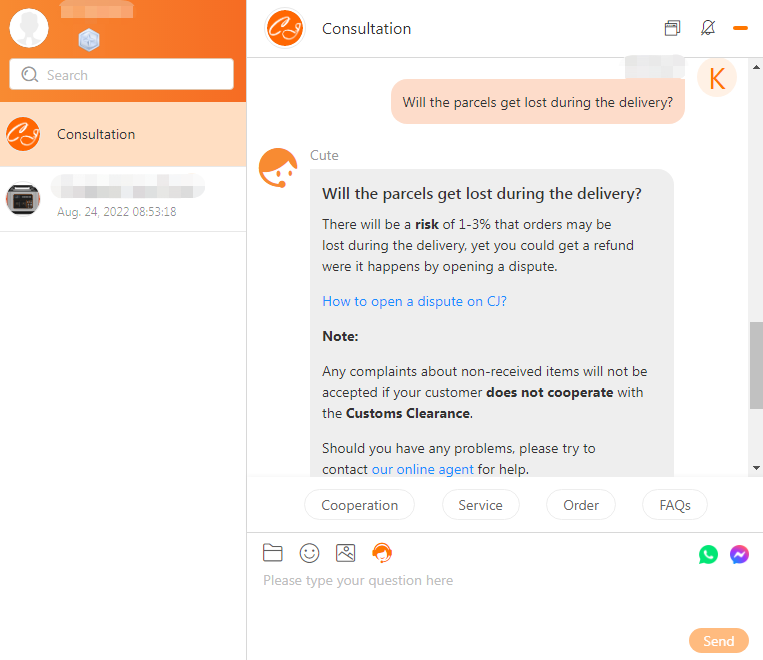 Reach Out to the Local Post Office
When a parcel reaches the destination country, YunExpress will send the parcel to the local post office. At this stage, you can use the last-mile tracking number to ask the post office about the delivery information. If you need the contact information of the post office, you can find it on YunExpress's official site or ask the supplier to provide it.
Final Words
A reliable and cost-effective shipping partner is not easy to find, you need to look at various aspects to decide which company to work with. But once you got a trustworthy courier, your dropshipping business will become way smoother in the future.
We hope the above information about YunExpress can be helpful for you in choosing the shipping courier that suits your business.
In addition, if you want to know more about YunExpress and CJ Packet YT, you can consult CJ Dropshipping. CJ Dropshipping has been cooperating with YunExpress for a long time and our agents can help you get the best shipping price from YunExpress.
Furthermore, CJ Dropshipping offers a one-stop dropshipping solution and we aim to provide a convenient way for dropshippers to start businesses. Our services include free sourcing service, warehousing, and custom packaging.
For more information, Consult professional agents to get started.