WooCommerce is the most customizable platform with 400+ plugins that span all your logistical and technical requirements. It is built to integrate seamlessly with WordPress, which is the world's most popular and powerful method for creating a website.
More and more businesses choose to open an eCommerce store on WooCommerce. And when you start a print on demand business on it, it is necessary to know about its print on demand plugins. There are 5 best WooCommerce print on demand plugins that you can use to list high-quality, unique, and in-demand print on demand products on your WooCommerce store that will sell well and keep you standing amongst your competition.
Printful
Printful's main focus is on the printing side of things so their product offering isn't massive and you won't find different brands, suppliers, or boutiques offering their products through Printful.
It can connect directly with WordPress/WooCommerce with the Printful WooCommerce print on demand plugin. And WooCommerce integration is easy. First, you install the Printful plugin to the Wp site, connect your store to Printful, add products to Printful, set up shipping and taxes and that's it.
The best part of the Printful WooCommerce print on demand plugin is that you can customize each of their items with your own unique designs.
This is ideal for artists and creators who want to sell products with their own designs on them, but it's available for anyone. If you have designs that you want to print on products and sell to the public, Printful can help make it a reality for you.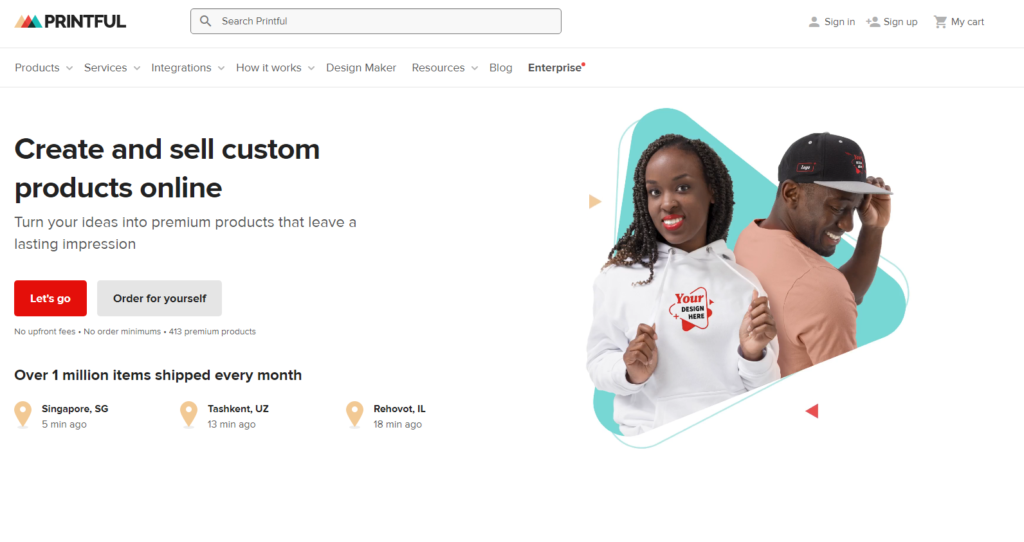 Printify
Printify has a print on demand provider with no printers. It is a print on demand platform that handles product creation and fulfillment. Once you connect your WooCommerce shop with Printify, it allows you to choose a print shop located as close as possible to your target audience.
Printify lets you choose not only print location/shop but as well quality and t-shirt models. The final price of the product will depend on several variables.
Its WooCommerce integration is done via a plugin, and with Integrations, all order operations are automated, and users only need to worry about selling and marketing their products. There is a video that shows detailed instructions on their YouTube channel.
And there is also a page that introduces How To Integrate With WooCommerce. There is a more detailed Printify Review: Print on Demand for Your WooCommerce Store that shows the whole process of setting up Printify.
Gooten
Gooten is a dropshipping supplier that provides 100+ types of print-on-demand products for you to choose from, add your custom designs or photos onto, and then have them shipped directly to your customers. You should consider them as a supplier for your WooCommerce print on demand store because they offer some unique products that their competitors don't offer and they provide a high-quality service at an accessible price.
It offers simple, built-in integrations for Shopify, Etsy, and Amazon, along with a powerful, extensible API behind some of the web's most innovative buying experiences. And for WooCommerce, there is API document that helps to quickly and easily integrate your existing custom application or eCommerce store with Gooten.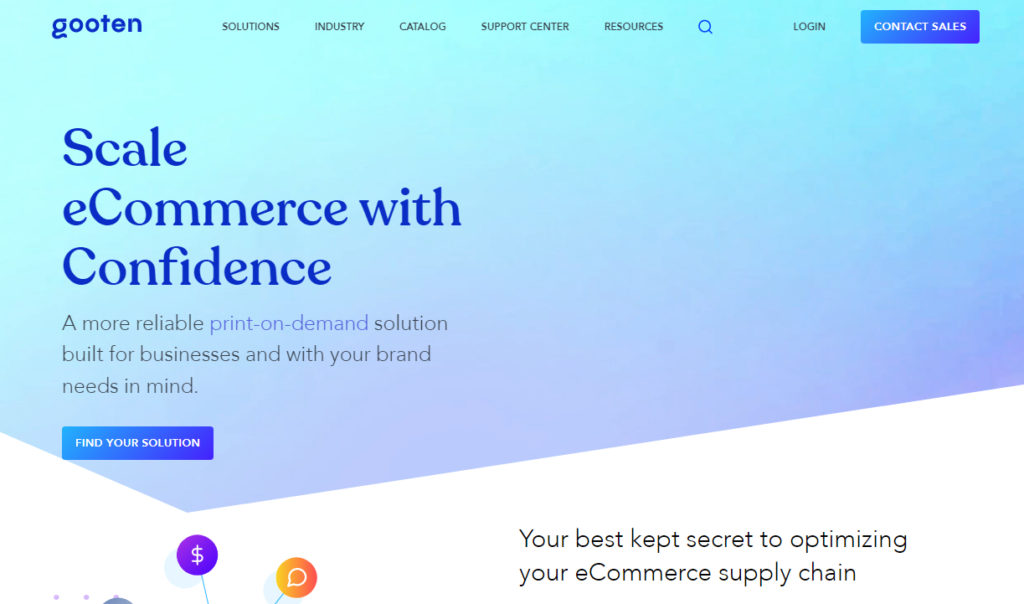 Print Aura
Print Aura is a POD provider with worldwide delivery, although they have their offices only in the US. They provide some reasonable delivery costs. With it, your items are fully branded with your logo, stickers, and brand alike with each shipment.
Its WooCommerce integration is a piece of cake. You'll need to upload Print Aura (not available via WordPress), and you can find details in the video Guide To Installing The Print Aura Plugin For WordPress/Woocommerce. It also has a page that introduces the WooCommerce app.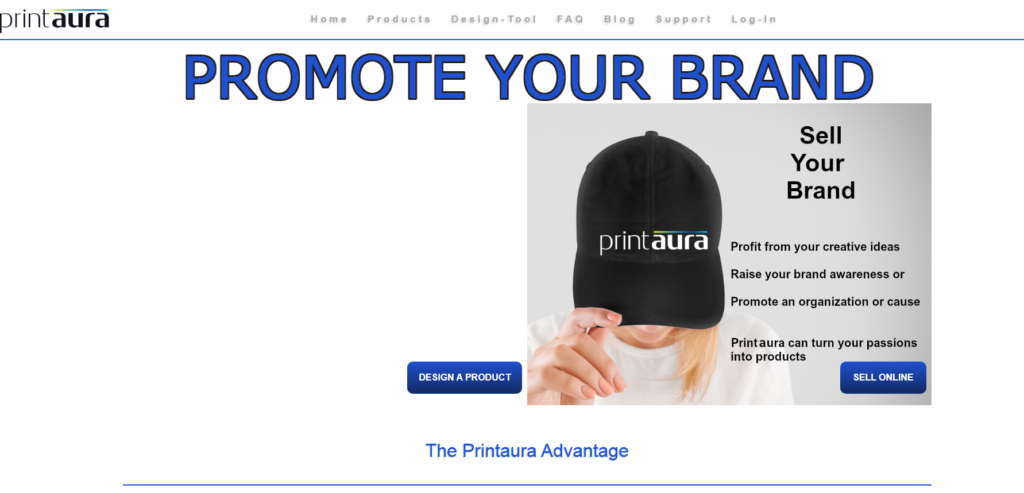 Printrove
Printrove has more than 250 products to sell. And you don't have to worry about inventory or investing in machinery. It can give a complete brand experience to your customers by adding your logo on the neck of t-shirts or simply adding a thank you card for them.
What's more, it showcases your designs on all our products quickly without having to use complicated design software. It can integrate with WooCommerce easily. And there is a guide to installing the plugin Printrove Integration for WooCommerce.