2022 has been a tough year for many people living in Europe. This year, an extremely hot summer engulfed almost every country on the continent. Multiple countries reported a significant decrease in GDP as employees are less productive during extreme weather. Yet, due to the ripple effect of the war between Russia and Ukraine, entire Europe is now facing a crucial energy crisis.
In the last few months, Russia has narrowed or cut the major gas flow to Europe. Many economists and journalists expect the ripple effect of the conflict is leading to an energy crisis this winter.
Will this energy crisis influence your dropshipping business? How should entrepreneurs prepare themselves for the incoming winter? Today this article will discuss this topic by following up latest business trends in dropshipping industry.
The outcome of the Energy Crisis
Public and Individual Are Turning Lights off to Save Energy
Since Russia tightened the major gas flow to Europe, energy prices are keeping skyrocketing. Even if multiple countries are trying to expand their energy supplier by seeking cooperation from countries like Canada, Australia, and the US. But it will still take years to for building up new energy supply channels.
For now, energy prices are still rising, and business owners need to cuts down their daily energy expenses to keep the business running. There are plenty of stores and restaurants that start to turn their lights off during certain times of the day to save more energy.
Moreover, some countries are also turning public lights off to save more energy wasted in public facilities. Thus, it is not hard to predict that more and more public facilities will close in the next few months.
Sales of Electric Blankets and Heaters Are Increasing Dramatically
Although people in Europe have just experienced an extremely hot summer, many people already started worrying about the incoming cold winter. Since Russia tightened the major gas flow to Europe, energy prices are keeping skyrocketing.
Many people start to worry about how much they need to pay for expensive energy bills during the incoming winter. In the last few months, the sales of electric blankets and heater appliances showing significant increases in EU countries.
In order to save energy, people are looking for ways to keep themselves warm without heating the whole house. Therefore, it's not hard to expect the sales of blankets and heaters will keep growing in the following months.
Costs Are Roaring for Most Industries and Businesses
For most manufacturing industries and businesses in Europe, cheap gas from Russia had always been an ideal energy option. However, the high reliance on Russian gas eventually leads these industries to an awkward position.
Since the energy price is roaring, most local European industries need to spend significantly higher budgets on daily maintenance and production. Besides, this year the overwhelming heat, COVID-19 issues, and constant strike events also affected the revenue of most EU companies.
As a result, some small business owners who can't afford the increasing daily expense gradually quit the market. Moreover, many major cooperations are considering the use of fuel energy as an alternative. In Germany, there are some industries already started burning coals as a short time solution.
Impact of the Energy Crisis on Dropshipping Industry
Customers Are Losing Purchasing Power
Winter is coming. As energy price keep going up, every regular European family have to plan ahead to survive this winter. Many people will start to pay more attention to their daily expenses in order to save more money for energy.
This means people may save more of their money on purchasing daily life products instead of purchasing new products. For European dropshippers, this situation will make their business much harder than ever before. After all, you can't sell things out if everyone stops buying things online.
Now, quarter four is incoming and most dropsnhippers are preparing sales for Halloween and Christmas. In the past, quarter four has always been the big selling period in the eCommerce industry. Most dropshippers aim to increase their revenue during the selling seasons. But this year selling products in quarter four can be extremely hard for European dropshippers.
.
Higher Costs of Both Products and Shipping
The problem with lacking energy is it not only decreases the purchasing power of customers but also increases your business costs. As the ripple effect of the Russian-Ukraine conflict, the shipping line between Asia and Europe has been disrupted multiple times this year.
As a result, the shipping capacity of several major shipping lines between China and the EU has decreased significantly while the shipping costs keep increasing. Now with the energy price increasing in Europe, the international shipping and post office may also keep increasing this winter.
Also, shipping products to EU countries has already been hard for European dropshippers. Unlike shipping products to the US, most dropshippers need to pay VAT to make their goods pass European customs. And the high VAT charge already makes dropshipping less profitable for dropshippers.
Moreover, the energy crisis may also affect production costs globally. Because of the increasing price of gas, manufacturers will need to pay more in maintaining factories and workshops. This may eventually lead to an increase in product price as well.
What Should Dropshippers Do During the Energy Crisis?
Change Your Target Market Location
Most droppshippers set their target market by location. Because with a wider customer group, you will be more like to get more customers. However, if most common people in certain areas are not willing to purchase products online, then it would be a waste no matter how much budget you spent on marketing.
Thus, if the energy crisis significantly reduces the purchasing power of most people, then you may need to consider changing the target market.
For example, you change your market to other major dropshipping countries such as the US, Australia, or Canada. These countries are the top markets for dropshippers, and you can find plenty of stable and cheap shipping methods to these countries.
Change Your Target Customer Group
High energy prices can bring a lot of differences to families with common incomes in Europe. Because it means they need to take a large portion of their daily wages to pay the bills. However, when it comes to wealthy people, the influence is rather minor.
Thus, common people in the EU may purchase fewer products this winter but wealthy individuals will still keep their purchasing ability. So why not try to change your target customer group to specifically sell products to those who can afford to buy a lot?
Besides, you may also want to expand your product category if you want to attract wealthy people. Because if you always dropship cheap products at cheap prices, your profit can't be high unless you sell a lot every day. And there are not so many wealthy individuals, so you have to make each purchase profitable as possible.
For example, you can build a luxury store and start selling high-value products such as expensive jewelry. First of all, jewels are small and light so they won't cost much shipping fee even if you use the most expensive shipping methods. Also, you can make the most profit out of each order since the products are high-value originally.
Besides selling different niches of high-value products, there are still many other ways to attract wealthy individuals. You can change advertisement strategies, optimize store interfaces, and modify store appearance. Even if your market is not in the EU, changing the target customer group is still a good method for many dropshippers to earn more profit.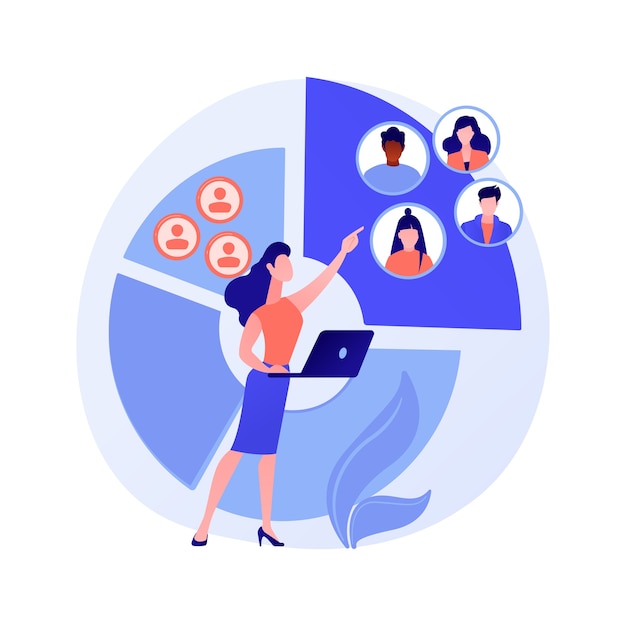 Stocking the Products in Advance
If the shipping cost or product price is certainly going to rise, then stocking the products in advance surely is a good option to consider.
For many successful dropshippers, using an international warehouse to get the advantages of shipping time and product prices is nothing new. First of all, bulk purchasing products from suppliers usually will get you better product prices. Also, you can save shipping costs by shipping batches of products together instead of shipping them one by one at multiple times.
After the products are packed, you can use either fast air shipping or economic sea shipping to send all the products to a warehouse near your target market country. Then, when customers place orders, the warehouse can send products out directly. Eventually, customers can receive their orders in 5 days without waiting for a long time for international shipping.
Right now, the economic trends are surely unstable in Europe. If you want to defend your dropshipping business from the influences of the energy crisis, it is better to prepare as earlier as possible. Having a stable supply chain and enough stock will ensure your business is one step ahead of the competitors.
If you want to know more information about international warehouses and how to get your own stock of products with the best price, feel free to contact us on CJ dropshipping. Professional agents will be available for you to answer any questions related to international dropshipping and warehouse fulfillment.