A car umbrella, also known as a car tent or car canopy, has gained traction as a practical and innovative accessory for vehicle owners. Designed to protect cars from harsh weather conditions such as sunlight, rain, snow, and dust, these portable coverings offer convenience and protection. In this comprehensive article, we will analyze and explore the profit potential of selling car umbrellas.
By examining market demand, competitive landscape, pricing strategies, and marketing approaches, we aim to provide insights into the profitability of this unique product.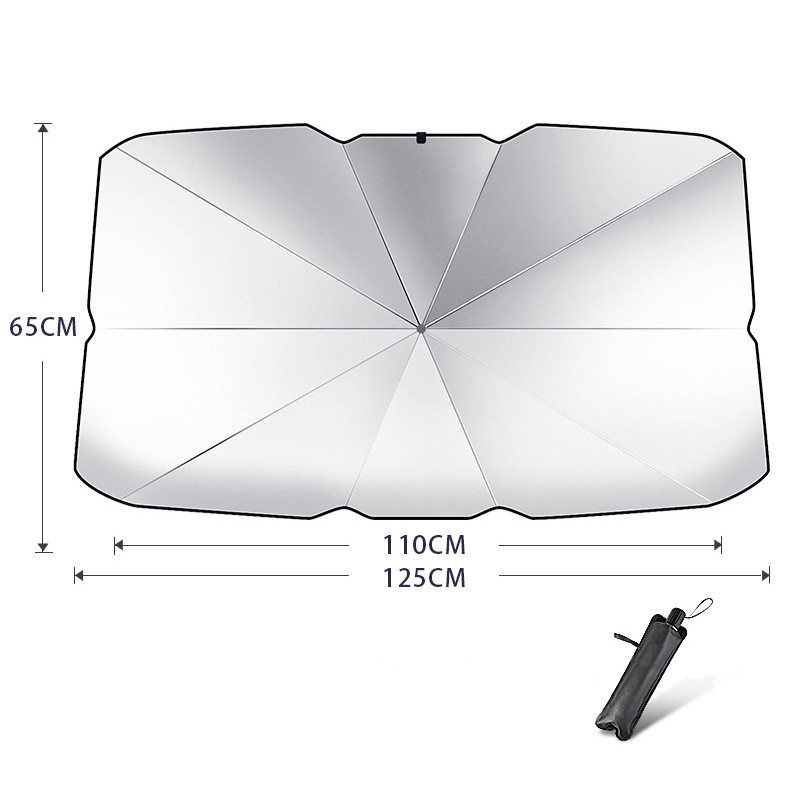 Selling Potential of Car Umbrella
Market Trend
According to Google Trends, the search trend for Car Umbrella has seen fluctuations over the past several months but shows an upright trend recently.
Understanding market demand is crucial before venturing into the sale of car umbrellas. Researching the existing market landscape will help gauge the popularity, customer interest, and potential profit margins of this product. Analyze online marketplaces, survey customer reviews, social media discussions, and search volume trends to identify the market demand for car umbrellas. Additionally, consider factors such as the target audience, geographical location, seasonal variations, and the competitive landscape to gain a holistic understanding of the market dynamics.
While selling car umbrellas can be profitable, it is essential to be aware of potential challenges. These may include competition from existing players, fluctuating customer demand due to seasonal variations, shipping and logistical constraints, and the need to continuously adapt to changing market trends. To mitigate these challenges, stay updated with industry news and trends, maintain competitive pricing by regularly reassessing costs, and actively seek customer feedback to improve product offerings and customer satisfaction.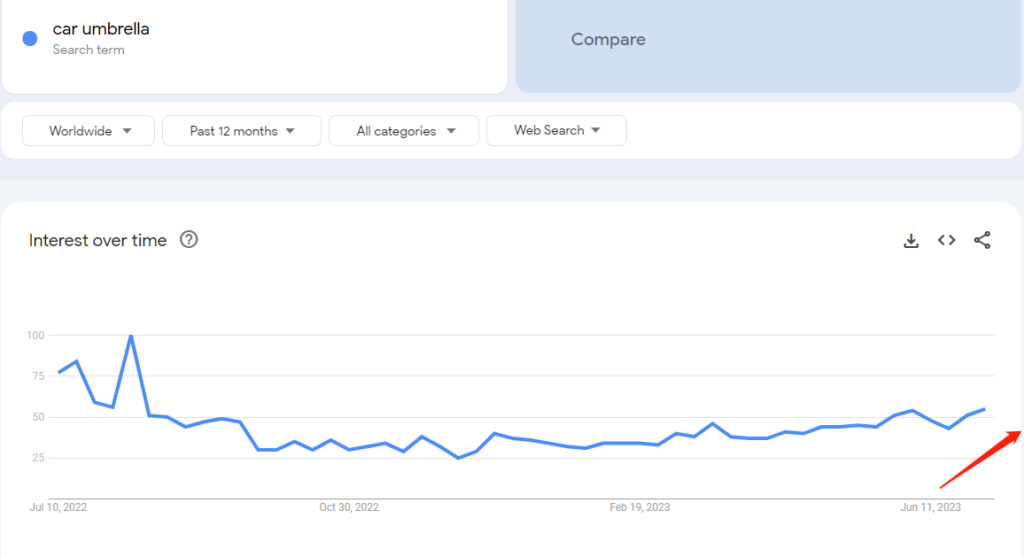 Product Features of Car Umbrella
Strong and Sturdy: This car sun umbrella is made of high-grade materials, with heat insulation, UV protection, and long-term reliability. The sturdy frame and stable support ensure the durability of this car parasol.
Efficient Protection: Car parasols can effectively protect you from the sun, provide you with a cool driving environment, and prevent the seat and dashboard from cracking due to the sun.
Easy to Operate: Folding design, with storage bag, convenient storage. Simple to be placed in the door panel, under the seat, and in the glove box. The sunscreen coating effectively blocks solar heat and ultraviolet rays, and the size is suitable for most vehicles.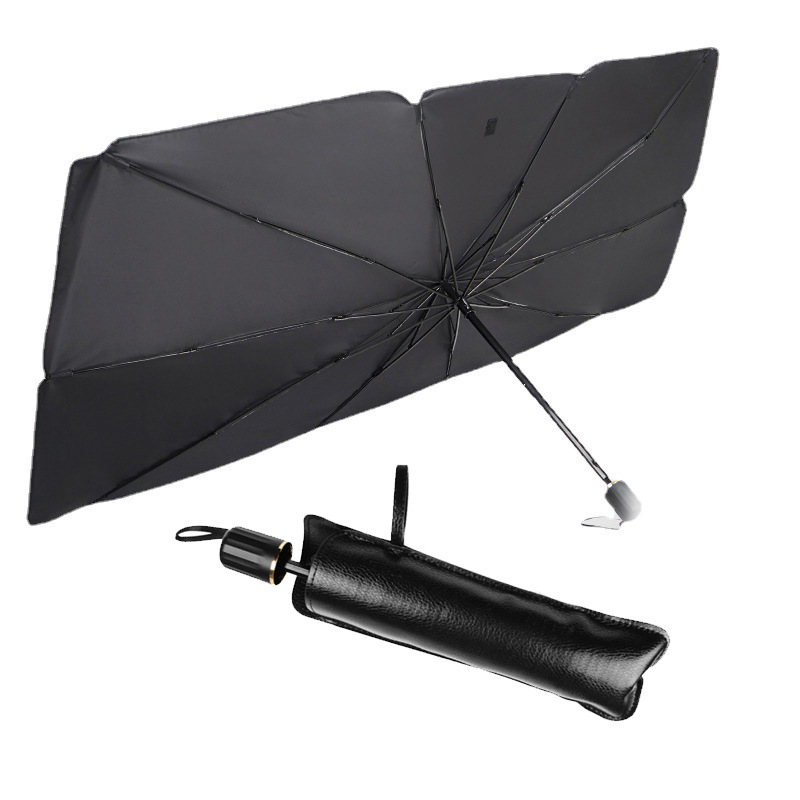 Rating
The major of customers of this product seems to approve of the quality of this product. The overall rating of the Car Umbrella is perfect overall. For instance, on AliExpress, it has an approved rating of 4.9 out of 5.
Some people giving negative reviews claim that this product is of poor quality, which makes it hard to use. The one we present today is of course not fall into this category. So, you may feel at ease to purchase.
One thing you should pay attention to when it comes to dropshipping is packing. Undoubtedly, packing and shipping play two critical roles in international transportation. Definitely, a damaged package can negatively affect your business. Luckily, we have confirmed that CJ can provide quality inspection service, which means all products in CJ will undergo a round of quality inspection before dispatch, thereby vastly reducing the risk of damage. It could be a reliable source for dropshipping businesses.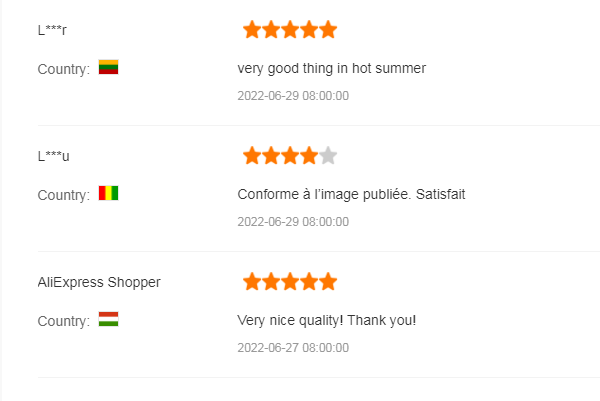 Pricing
The market price of one Car Umbrella is around $30, while the one we recommend stands at $10.66, leaving you a considerable profit range.
In case you are puzzled as to price-setting, we suggest that you may make it in conformity with your total dropshipping cost. For example, if your cost is $10, then $20 is fair.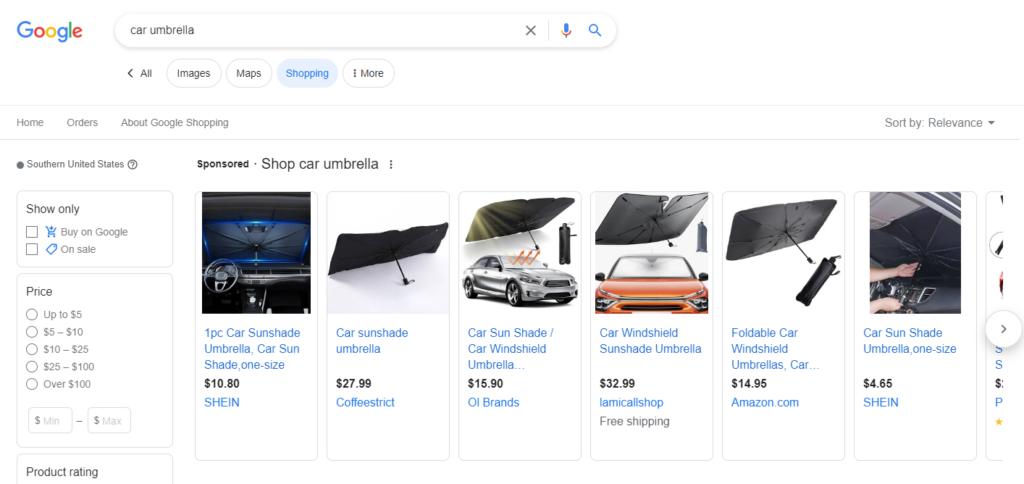 Dropshipping Costs of Car Umbrella
Shipping Rates
Car umbrellas are designed to shield your vehicle from the elements and help maintain its pristine condition. The sturdy and water-resistant canopy material effectively blocks harmful UV rays, preventing sun damage and fading of the car's exterior. During the rainy season, car umbrellas keep your vehicle dry and free from water stains, allowing you to skip the hassle of constantly drying your car after a downpour. Moreover, the protective covering reduces the risk of scratches caused by falling objects, bird droppings, or tree sap.
One of the standout features of car umbrellas is their portability and versatility. Unlike traditional garage structures, these umbrellas are lightweight, foldable, and easily transportable. They can be effortlessly set up or taken down within a few minutes, making them convenient for use in various locations. Whether you're at home, office, or exploring the great outdoors, a car umbrella provides quick protection without the need for a permanent structure or fixation.
So how much does the Car Umbrella exactly cost? For your reference, you may compare the dropshipping cost from the following two major platforms so as to pick a trustworthy supplier if you want to sell this product.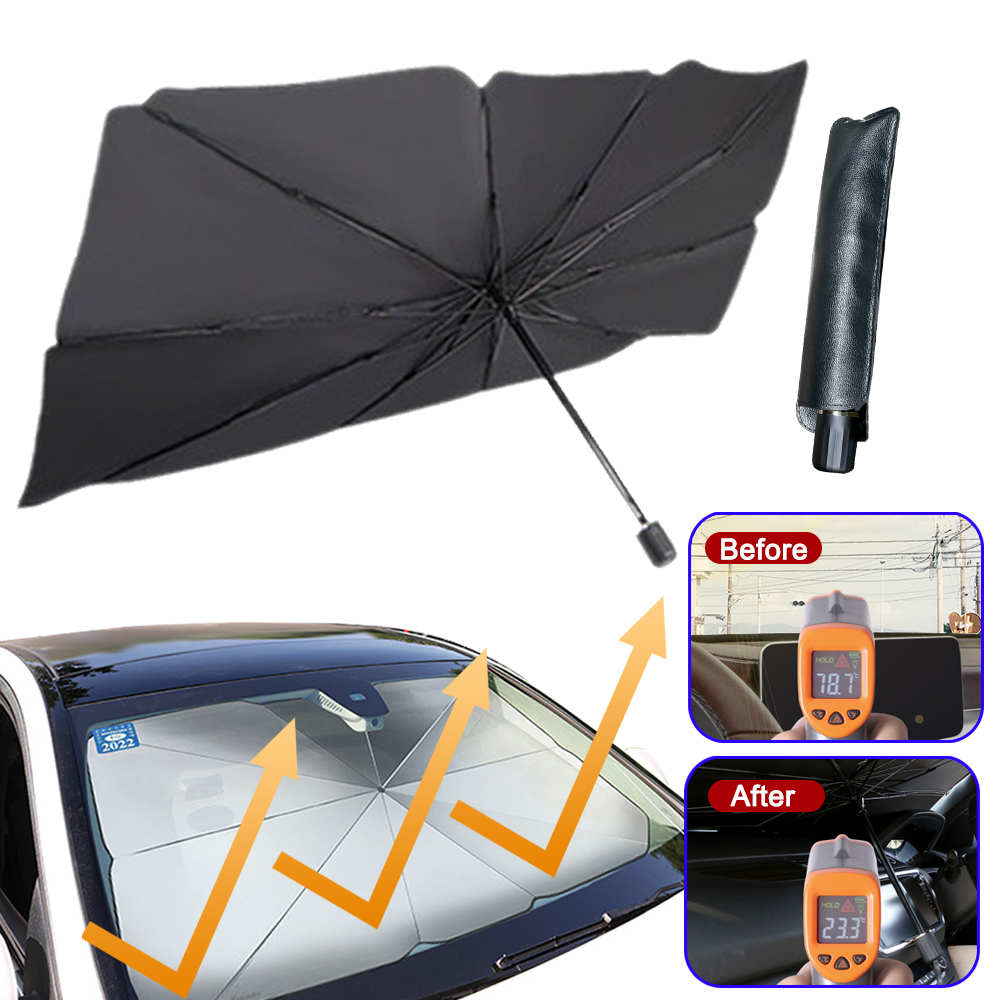 CJ Dropshipping
Total Dropshipping Cost: $10.66
Processing time: 1-3 days
Shipping time: 10-14 days
Shipping method: CJPacket US Ordinary
On CJdropshipping, the total dropshipping price of the Car Umbrella is $10.66. The price includes $3.16 for the product and $6.60 for the shipping plus $0.90 for the service.
If you want to sell it in the US, the most cost-effective shipping method is CJPacket US Ordinary, which provides 10-14 days of shipping time.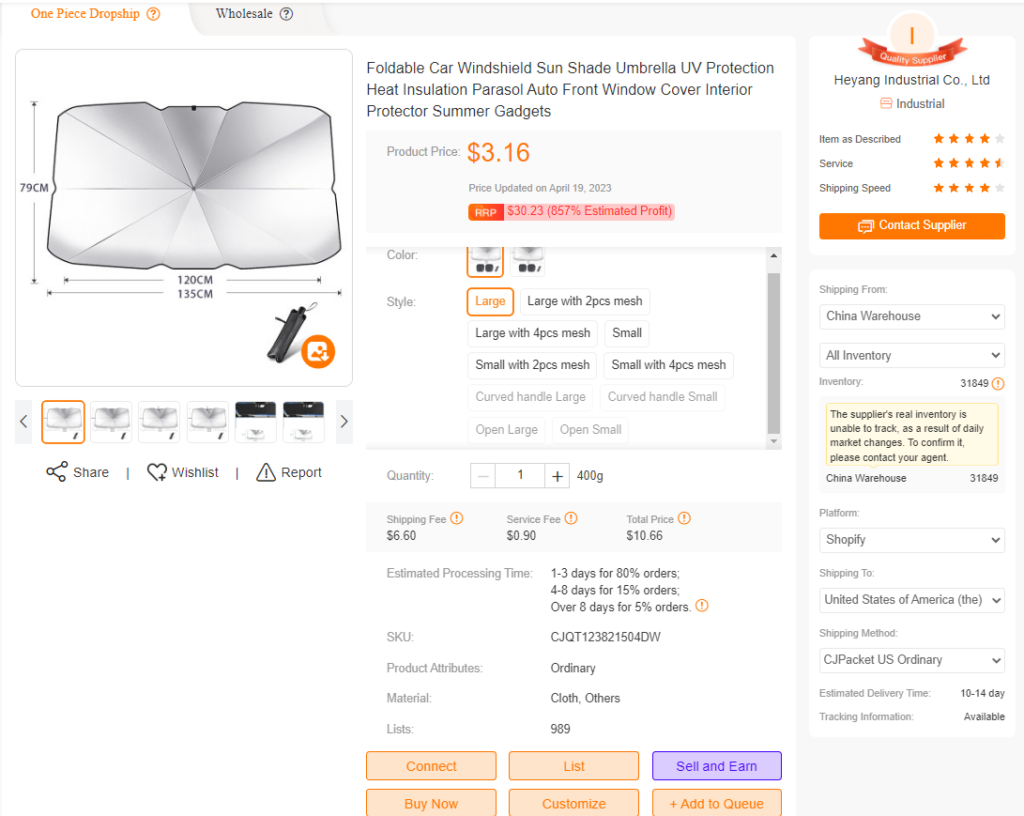 AliExpress
On AliExpress, the price of shipping the Car Umbrella to the US is $34.30, with free shipping.
Total Dropshipping Cost: $8.19
Processing time: 1-5 days
Shipping time: 18 days
Shipping method: AliExpress Standard Shipping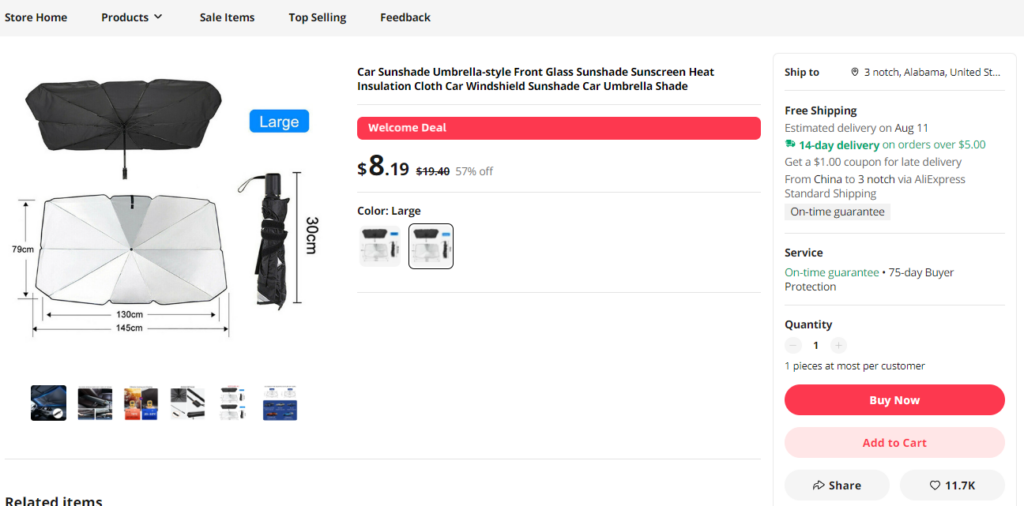 Comparison
We can see that AliExpress has an edge over CJ when it comes to pricing, with a price difference of around $2, which is a comparatively small gap.
Moreover, when it comes to shipping, the latter seems to have an advantage over the former. The shipping difference is around 5 days. Shipping time is doubtless a critical point many dropshippers fret about in the dropshipping business.
If you think a shipping time of 10-14 days is also comparatively long, CJ also offers a global warehouse delivery service. For instance, you may buy inventory on CJ to have them stocked at such warehouses as in the US, so that the shipping time can be curtailed to only 2-6 days, almost identical to the speed of domestic logistics.
Customization
For experienced dropshippers who want to scale up their business, branding is a good option to increase revenues. Common methods of branding include logo printing, packaging designing, and product customization. Some people also choose to put stickers with logos on the products or outside packages for the purpose of budget saving.
However, no matter which method you want to choose, branding always requires a minimum order quantity. This means if you want to print logos or customize packaging for the product, you will have to purchase it in large quantities to get started. For example, if you are using CJdropshipping as a supplier, you can request the suppliers to provide logo printing services. If you are interested, you may turn to CJ agents to ask for the MOQ.
This MOQ is not too much considering its unit price in the manufacturing industry but it can still be difficult for many dropshippers. So we do not recommend dropshipping beginners request customization in the first place. But if you are an experienced dropshippers with enough budget and stable sales, selling branded products is a great way to boost your sales.