In today's fast-paced world, convenience is a highly sought-after commodity. The self-stirring cup, a nifty gadget that eliminates the need for manual stirring, has gained significant attention in recent years.
In this article, we will delve into the profitability of selling self-stirring cups, exploring the benefits they offer and their potential market demand. Let's explore whether this innovative product could be a lucrative investment for entrepreneurs.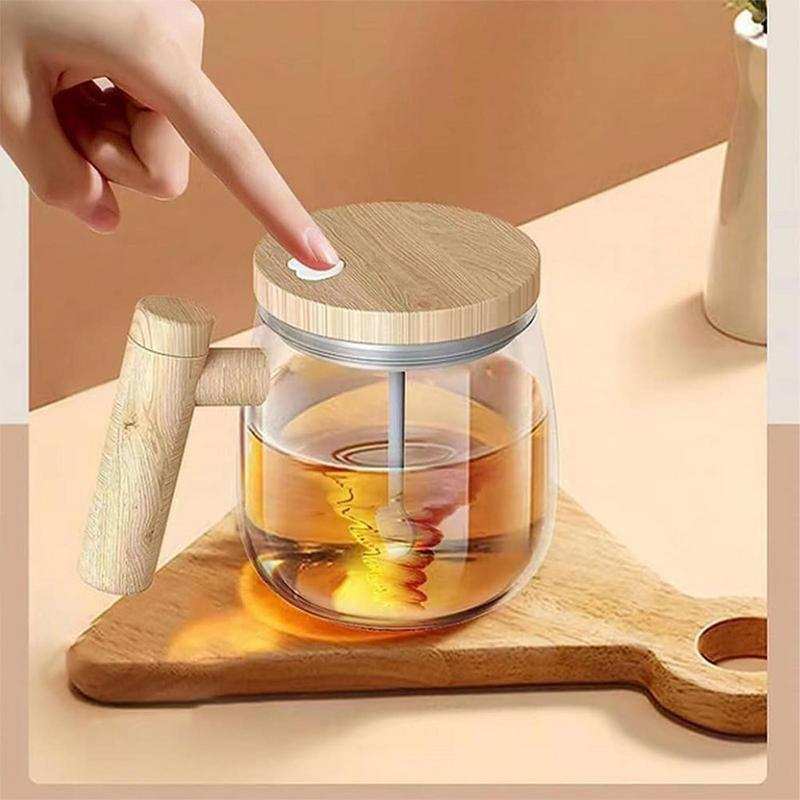 Selling Potential of Self-Stirring Cup
Market Trend
According to Google Trends, the search trend for the Self-Stirring Cup has seen large fluctuations over the past several months but shows a rising trend recently.
The self-stirring cup offers a range of benefits that make it an attractive prospect for entrepreneurs seeking profitable business opportunities. Its convenience, time-saving features, versatility, and appeal to various consumer segments highlight its potential for success. However, it is essential for businesses to navigate the competitive landscape through efficient marketing strategies and continuous innovation. With the right approach, the self-stirring cup could undoubtedly prove to be a profitable product to sell in today's market.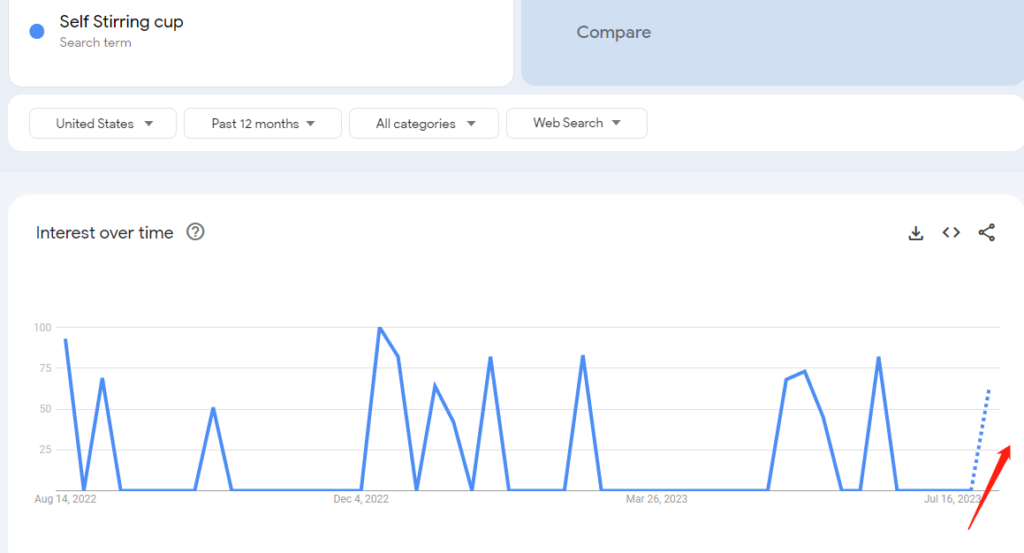 Product Features of Self-Stirring Cup
Automatic stirring: The cup has a built-in stirring mechanism that automatically stirs the contents, such as coffee, tea, or other beverages.
Convenience: With a self-stirring cup, you don't need to use a separate spoon or stirrer to mix your drink. It saves time and effort.
Adjustable stirring speed: Some self-stirring cups allow you to adjust the stirring speed according to your preference, giving you control over the intensity of the stirring.
Leak-proof design: Many self-stirring cups are designed to be leak-proof, preventing spills and messes while you're on the go.
Portable and travel-friendly: These cups are often designed to be compact and lightweight, making them convenient to carry around for travel or on-the-go use.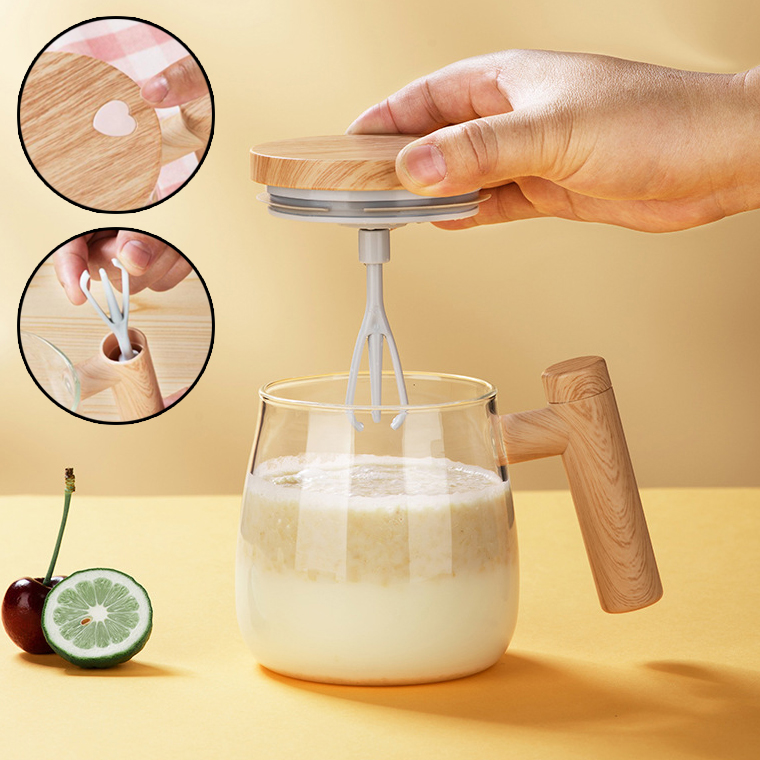 Rating
The majority of customers seem to approve of the quality of this product. The overall rating of the Self-Stirring cup is perfect overall. For instance, on Amazon, it has an approved rating of 4.3 out of 5.
One thing you should pay attention to when it comes to dropshipping is packing. Undoubtedly, packing and shipping play two critical roles in international transportation. Definitely, a damaged package can negatively affect your business. Luckily, we have confirmed that CJ can provide quality inspection service, which means all products in CJ will undergo a round of quality inspection before dispatch, thereby vastly reducing the risk of damage. It could be a reliable source for dropshipping businesses.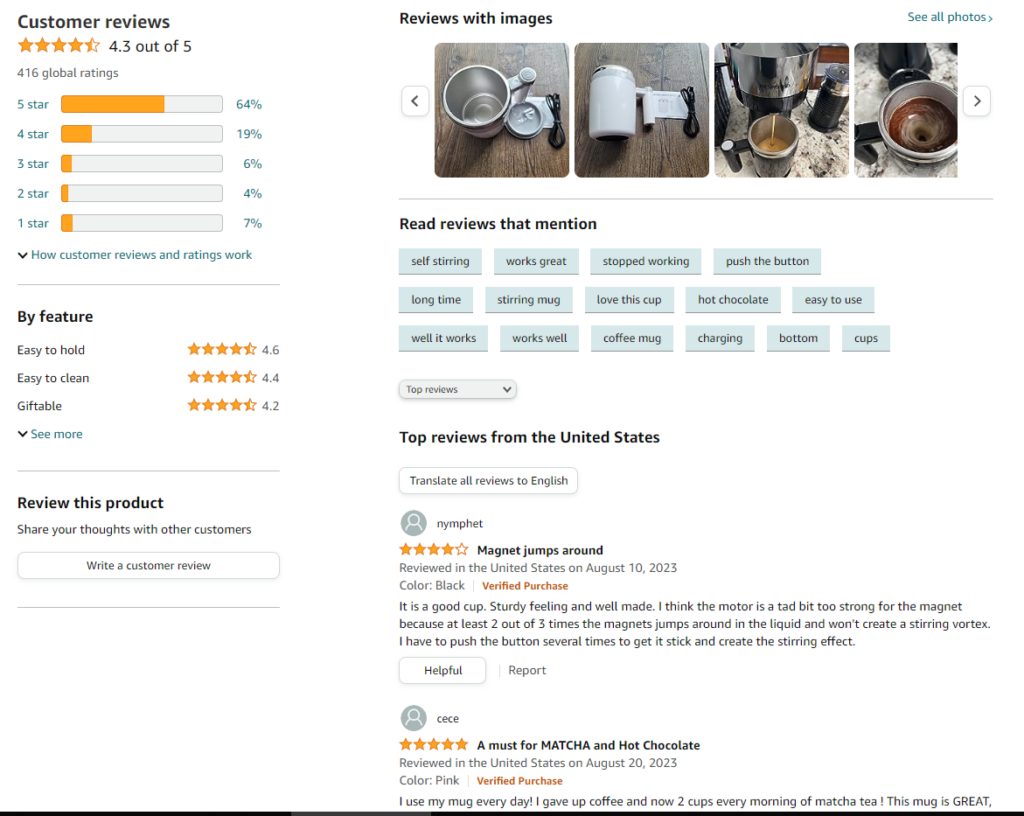 Pricing
The market price of one Self-Stirring Cup is around $30, while the one we recommend stands at $19.76, leaving you a considerable profit range.
In case you are puzzled as to price-setting, we suggest that you make it in conformity with your total dropshipping cost. You may set up either a comparably high price to earn more single profits or a low price to gain more traffic, both of which are good ways to market.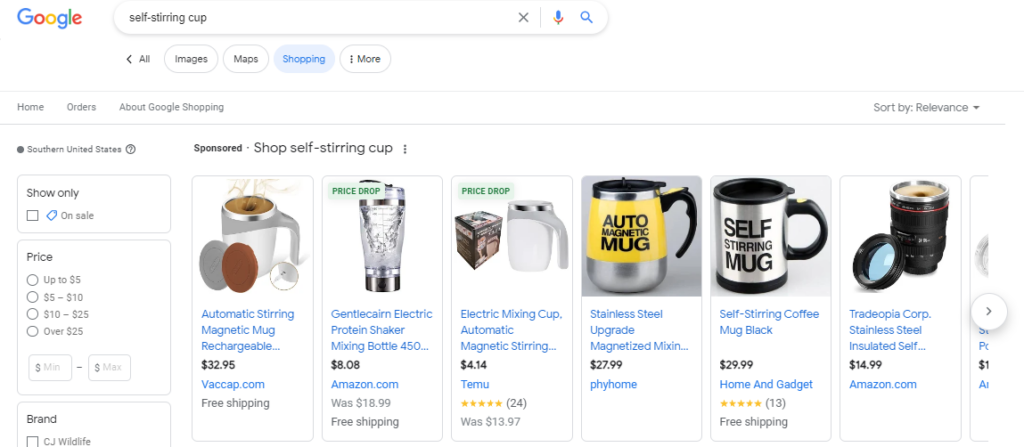 Dropshipping Costs of Self-Stirring Cup
Shipping Rates
The self-stirring cup is a clever invention that simplifies the process of stirring beverages such as coffee, tea, protein shakes, and hot chocolate. Equipped with a built-in motor and a stirring mechanism, this cup provides a convenient solution to the age-old problem of stirring, making it a desirable product for consumers seeking a hassle-free experience.
One of the main advantages of the self-stirring cup is the convenience it offers. With just a press of a button, beverages can be effortlessly stirred, eliminating the need for spoons or stirrers. This time-saving feature appeals to individuals with busy schedules, making the self-stirring cup an attractive option for those constantly on the go.
So how much does the self-stirring cup exactly cost? For your reference, you may compare the dropshipping cost from the following two major platforms so as to pick a trustworthy supplier if you want to sell this product.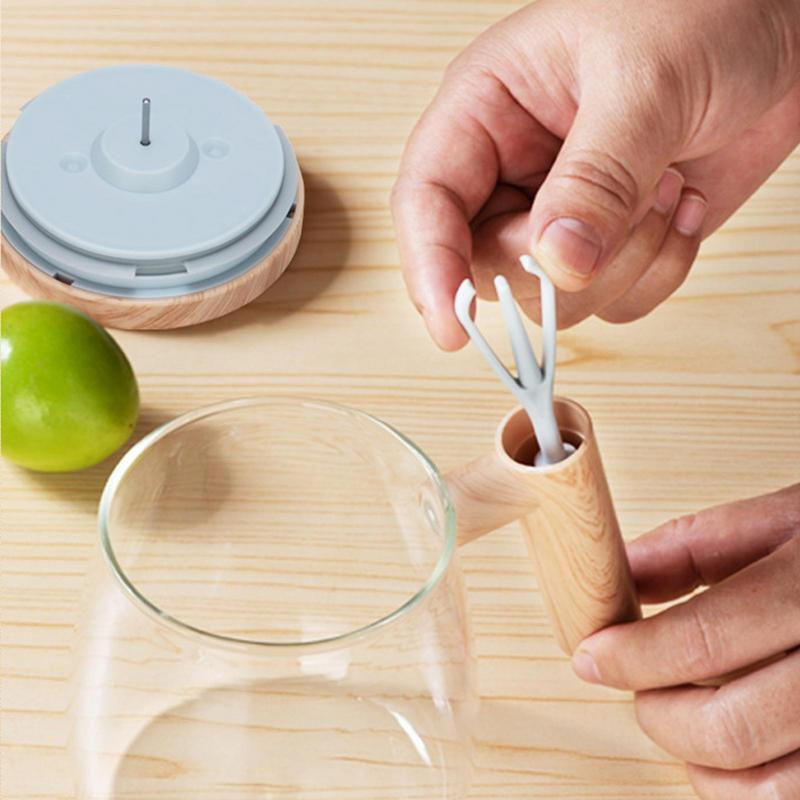 CJ Dropshipping
Total Dropshipping Cost: $19.76
Processing time: 1-3 days
Shipping time: 8-15 days
Shipping method: CJPacket CN Sensitive
On CJdropshipping, the total dropshipping price of the Self-Stirring Cup is $19.76. The price includes $6.81 for the product and $11.40 for the shipping plus $1.55 for the service.
If you want to sell it in the US, the most cost-effective shipping method is CJPacket CN Sensitive, which provides 8-15 days of shipping time.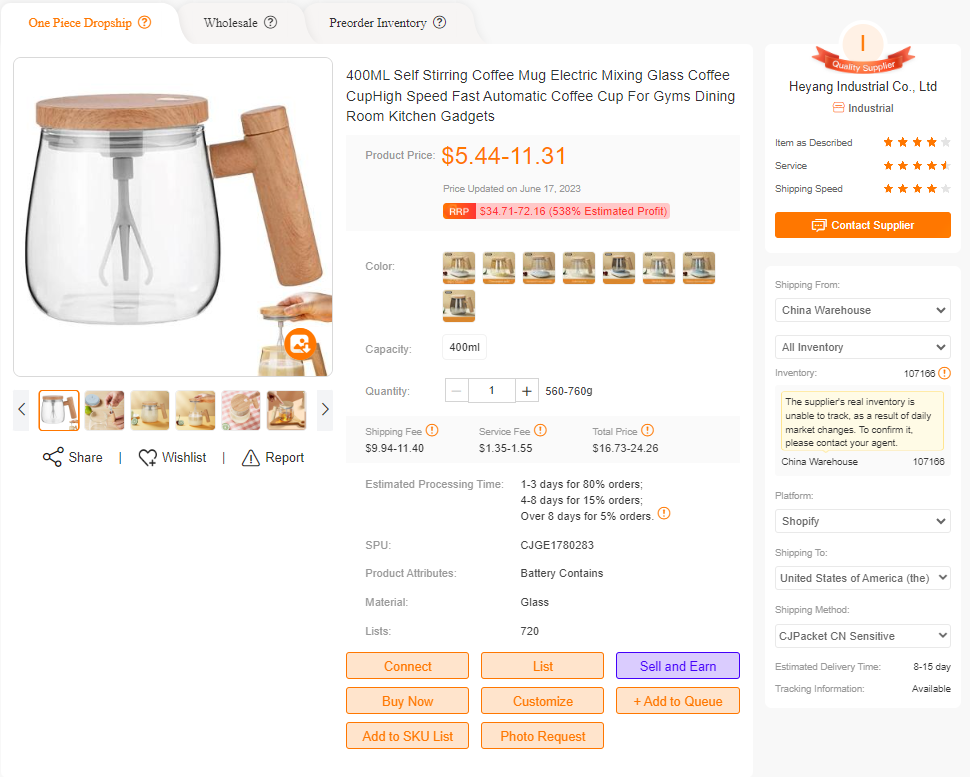 AliExpress
On AliExpress, the price of shipping the Self-Stirring Cup to the US is $32.63, with $24.76 for the shipping.
Total Dropshipping Cost: $32.63
Processing time: 1-5 days
Shipping time: 4-13 days
Shipping method: USPS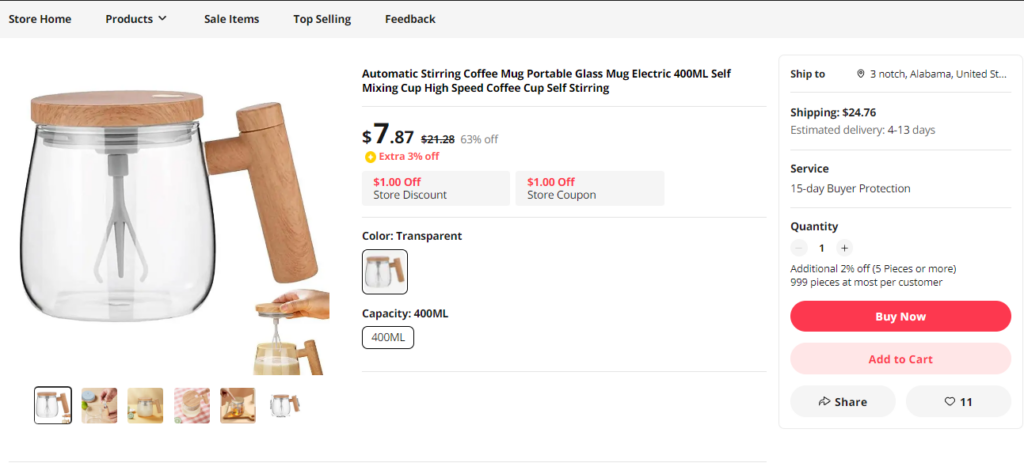 Comparison
We can see that CJ has an edge over AliExpress when it comes to pricing, with a price difference of around $13. The cost-effectiveness seems to be self-explanatory.
Moreover, when it comes to shipping, the latter seems to outperform the former, with a time gap of around 2-3 days at least. Shipping time is doubtless a critical point many dropshippers fret about in the dropshipping business.
If you think a shipping time of 8-15 days is also comparatively long, CJ also offers a global warehouse delivery service. For instance, you may buy inventory on CJ to have them stocked at such warehouses as in the US, so that the shipping time can be curtailed to only 2-6 days, almost identical to the speed of domestic logistics.
Customization
For experienced dropshippers who want to scale up their business, branding is a good option to increase revenues. Common methods of branding include logo printing, packaging designing, and product customization. Some people also choose to put stickers with logos on the products or outside packages for the purpose of budget saving.
However, no matter which method you want to choose, branding always requires a minimum order quantity. This means if you want to print logos or customize packaging for the product, you will have to purchase it in large quantities to get started. For example, if you are using CJdropshipping as a supplier, you can request the suppliers to provide logo printing services. If you are interested, you may turn to CJ agents to ask for the MOQ.
This MOQ is not too much considering its unit price in the manufacturing industry but it can still be difficult for many dropshippers. So we do not recommend dropshipping beginners request customization in the first place. But if you are an experienced dropshippers with enough budget and stable sales, selling branded products is a great way to boost your sales.