If you have ever used Alibaba or other wholesale platforms, then you may have seen the term MOQ. Do you know what MOQ means and how it works? This article provides a comprehensive introduction to what MOQ is.
The following sections also present common FAQs about MOQ. Hope the information we provide can help you understand how MOQ works and how to negotiate MOQ with suppliers.
Now, let's get started.
What Is an MOQ?
MOQ, which stands for Minimum Order Quantity, has been recorded in Urban Dictionary since 2008. It is the fewest quantity of products that the supplier is willing to sell to the buyer at once. For example, if a product has a MOQ of 100 units, then you have to purchase 100 pieces to get the product.
MOQs are usually mentioned in different measurements for different products. For cheap daily life products, the MOQ usually will be around 100-200 pieces. For large electronic devices, MOQ usually will be much lower.
In addition, MOQ is also widely used in branding. If retailers want to print their own logo on the product, the supplier will likely set up a MOQ for the product. Because the logo printing process can cost a lot of budget and labor, most suppliers are not willing to pay such an expense for small-scale businesses.
Why Do Suppliers Need MOQ?
MOQ Ensures the Profit of Suppliers
Most of the time, MOQ is commonly used in the wholesale business to allow suppliers to ensure their profit. Because some products only have a low profit or are simply not profitable at all when selling a single unit, and any kind of business is not supposed to engage in sales that lose money.
Moreover, there are many products that do not have sustainable stock on the market. If you want the suppliers to provide you with these products, they will need to produce a new batch of stock. This means they may need to hire more labor and spend more budget on a new project. In this case, if the suppliers don't sell a large number of products, they will not be able to earn any profit.
On the other hand, many retailers don't like MOQ because they prefer selling products one by one in case they can't sell all the stock they bought. Besides, a high MOQ also limits small-scale business owners to sell some products with great potential.
Thus, setting up a low MOQ may not be an ideal option for suppliers to develop a sustainable business. And setting up a high MOQ is not good for attracting clients. So it's important for suppliers to find a balanced MOQ that can satisfy both sides.
MOQ Facilitates Business Become Smoother
Another benefit of having MOQ is it keeps a simple business model for the seller. Normally, manufacturers and factories prefer selling their products to bulk buyers instead of customers who only purchase a single product. Because individual sellers can bring endless hassles that manufacturers want to avoid.
In this model, suppliers can use MOQ to select the ideal buyers and filter out unwanted consumers. So then they can focus their work on traditional bulk orders without hiring extra customer services to deal with customers.
Therefore, for suppliers who seek long-term business partners with stable sales, setting up an MOQ is a good option to find buyers that they want to cooperate with.
The Benefits of MOQ for Buyers
So we know that MOQ is a helpful concept for suppliers, but does it means MOQ is not good for buyers at all? However, sometimes MOQ is also beneficial for buyers or retailers.
First of all, because MOQ involves purchasing a large number of products, it also comes with many advantages of bulk selling. For example, products with high MOQ are usually cheaper than products that don't have MOQ.
Moreover, purchasing a large number of products will save a significant amount of shipping fees for buyers. Because shipping a large number of products altogether is way more cost-effective than shipping products one by one.
In addition, products with high MOQ are also more trustworthy than products with low MOQ in terms of product quality. If a supplier set up a relatively high MOQ for a product, it means the product needs a lot of budget to manufacture. So the supplier has to sell a certain amount to make it profitable, even if it may drive potential buyers away.
Therefore, there are also some suppliers who cut down the production budget to get lower MOQ in manufacturing. Thus, they can attract more customers with low MOQ offers. But then, the product quality may not be as good as it supposes to be. So sometimes high MOQ also is insurance for product quality.
Applications of MOQ
MOQ in Ecommerce Industry
Dropshipping is a retail fulfillment method where a store doesn't keep the products it sells in stock. When a store sells a product, it purchases the item from a third party and has it shipped directly to the customer. Thus, many dropshippers believe that they should not work with suppliers who have MOQs.
However, successful businesses are always flexible. Nowadays, the global market is becoming more and more competitive, there are tons of new players joining the dropshipping industry every year. If you want to make your business stand out in the market, you need to take every opportunity to increase your profit.
This is why many successful dropshippers nowadays are changing their business methods. Instead of purchasing items one by one from the suppliers, these dropshippers order the products from wholesale suppliers. Then they keep stock of the products in their own inventory and sell products through online stores as single units.
By doing this, dropshippers can earn more profit because purchasing multiple products altogether are cheaper than buying them one by one. On the other hand, the suppliers are also able to gain considerable profit because they can sell the products with the expected MOQ.
In this situation, both suppliers and dropshipper can earn considerable profit since they can sell products at a higher profit margin.
MOQs in Manufacturing
In the above sections, we have mentioned that if something is out of stock, then the suppliers need to set up a MOQ to manufacture a new batch of stock. This applies to products that already exist in the market and also applies to products that haven't been introduced to the market.
For example, if you are an entrepreneur who wants to develop brand new products with original designs, then you need to find a manufacturer who is able to make good quality products according to your design.
After you find a factory or a workshop that can make the product you want, the manufacturer will calculate how much the cost will be based on your demands. At the same time, the supplier will also tell you the MOQ needed to manufacture the product. For daily life products, the MOQ is usually around 500-1000 pieces.
This MOQ may sound relatively high but it's actually a regular MOQ for the factory. Because making a brand new product means the factory need to prepare new staff, new machine, and plenty of raw material. If the profit is not satisfying enough, then the factory will not be able to do a project on this scale.
Therefore, starting the business with a large amount of MOQ also ensures long-term cooperation between you and the supplier, which helps form a good business partnership.
MOQs in Branding
MOQ is also widely used in branding certain products. For example, if you want to print your business logo on your products, you can ask the supplier or find a factory to do it by spending extra fees. Then the supplier will give you a specific MOQ number to tell you how many pieces they can produce in one pack.
This is because, for cheap items like stickers or packaging, factories will only produce them in bulk to avoid loss in profit or waste of labor. Normally the ideal MOQ for single-color stickers from a packaging factory is 500pcs – 1000pcs.
Besides, in dropshipping business, you can also find some suppliers to customize your products with new designs or even invent innovative products according to your blueprint. However in this case the MOQ and the costs will be way much higher.
So for dropshipping beginners, it's better to start with low MOQ packaging options for branding.
MOQs in Fulfillment and Warehouses
For eCommerce entrepreneurs who want to scale their businesses, having their own warehouses and fulfillment centers is a great option. Having your own warehouse not only prevents stock problems but also significantly facilitates shipping time.
However, warehousing is not free and it also needs you to invest time and effort to work. Therefore, many fulfillment centers only provide their service to trusted clients.
Nowadays, if you want to find a warehouse and use it to stock your products, you will need to pay a significant amount of warehousing costs for managing the stock. Moreover, many fulfillment centers will require your to purchase enough stock so they can manage the stock easier while having a feasible profit.
Let's take CJ Dropshipping as an example. CJ Dropshipping got 2 warehouses in the US, one is located in New Jersey and the other is located in California. These 2 warehouses are open to our clients and there is no warehousing fee in the first 3 months, you can use them to have 3-5 shipping times for your products to US customers.
However, in order to use our service, your product quantity must reach 100 units at least. Because if everyone can use the warehouse by storing 1 unit of product, then the stock would be hard to manage for our US staff.
MOQs in Shipping
The term MOQ sometimes is used in the shipment too. For example, some logistics companies will agree to ship some products if the overall weight or product quantity reached the number requirement. This is common in the shipping industry, especially for sea shipping methods.
Moreover, some logistics companies provide discounted shipping prices for clients who reached their MOQ. Thus, if you want to ship large cargo of products by sea shipping or want some shipping discount from the courier, you should be prepared to take their MOQ.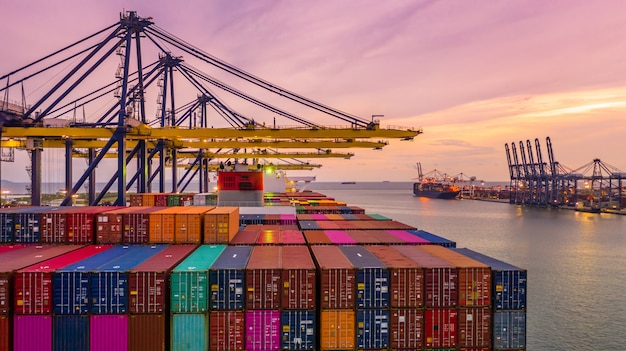 How to Negotiate MOQ with Suppliers?
Negotiation is the art of business, many dropshippers can't get the best price because they never negotiate with the supplier. In the dropshipping industry, MOQ is also a negotiable term.
Sometimes if you really want to sell a specific product but do not want to buy in bulk from the supplier, then the dropshipper can negotiate with the supplier to ask if can make the MOQ lower.
Most of the time, a supplier will not change the MOQ requirement because the supplier does not know if you are really a potential business partner or just a regular customer. But if you can bring some factors to show the supplier your business scale, then it is possible for the supplier to make an exception.
Here are several methods that you can do to show the supplier that you are a reliable client who seeks long-term cooperation.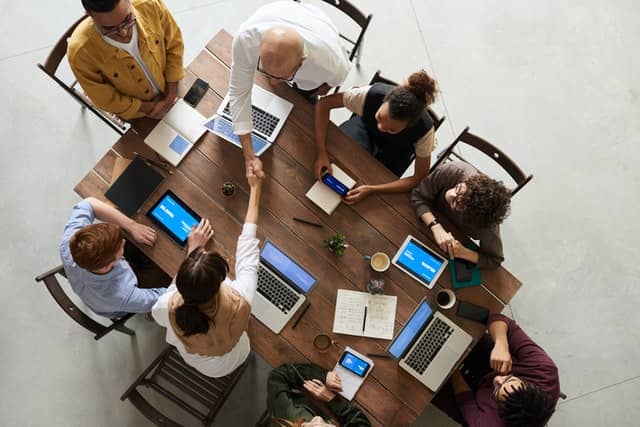 Show Your Order Quantity To the Supplier
One of the fastest and most effective ways to let the supplier realize your business scale is to show your daily or monthly order amount to the supplier. Because the order quantity shows how many sales your business can generate within a short period of time. And usually, suppliers prefer to work with clients with high daily order quantities.
Besides, sharing true information with the supplier will also help you win the trust of the supplier. Even if the current business does not come to a mutual agreement, in the end, you still left a good impression on the supplier for possible future cooperation.
However, this method may only be helpful for experienced dropshippers or eCommerce entrepreneurs who have already reached the scaling stage of their business. If you are just a business beginner who hasn't started to get any sales yet, it would be hard to get the supplier's attention.
Ask the Supplier for a Product Sample
If you are going to test or purchase new products for dropshipping, then it would be a good choice to get some samples from the supplier. Because it is risky to purchase a product in large numbers without knowing its actual quality.
Most of the time, looking at the model pictures is not enough to ensure real product performance. So the best way to find out if a product is good as the supplier described is physically getting it and checking it. Even if you are not able to get an actual product sample, at least should have the supplier send you a video showing how the real product is.
However, getting samples is not easy as well. After all, the original purpose that suppliers set up MOQ is to ensure they got enough profit. And it will cost a lot for the supplier when purchasing raw materials and paying for labor. Therefore, sending samples means the supplier needs to spend a high cost in manufacturing a small number of products first, and it may not be profitable for the supplier at all.
Thus, most suppliers are not willing to send samples to retailers in the beginning, and some suppliers will only send samples by charging you a high extra fee for the sample.
Still, asking for a sample is a good method if you want to negotiate the MOQ with the supplier. Firstly, requiring samples shows your serious attitude towards the business. Then if the supplier refuses or hesitates to share samples of the products with you, then you can ask if the supplier can reduce the MOQ.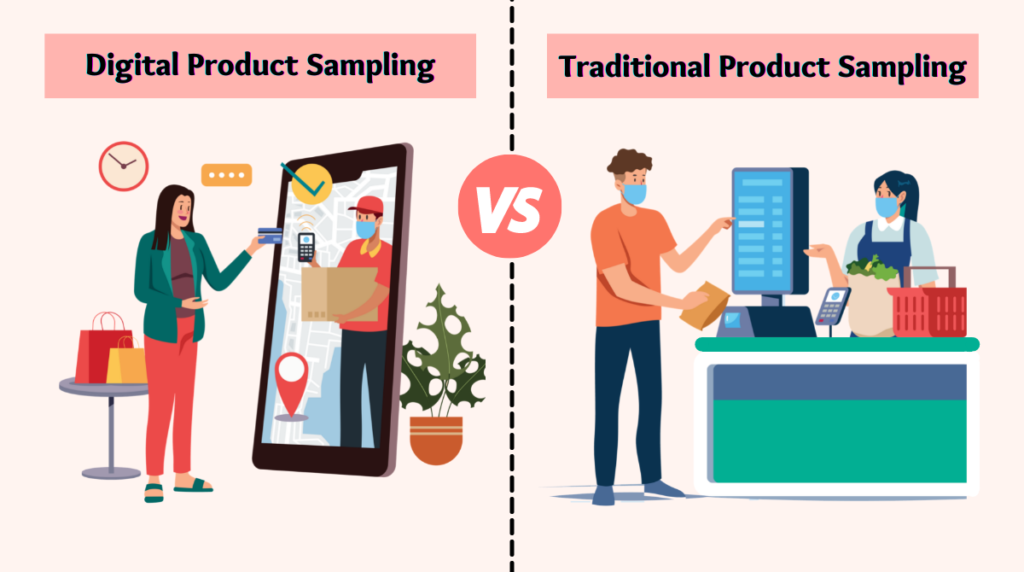 Seeking a Combined Production
If you see the potential in a product and want to sell it, it is highly possible that are also some other dropshippers who think the same as you do. Also, for most suppliers, it doesn't really matter who their client is. As long as the client is able to follow the MOQ, they can provide the product.
So this means you can also cooperate with other people who need the same product, and sometimes your competitor can also be your partner. Since both you and your competitor need the same product, you can purchase the product together to reach the MOQ.
Thus, the supplier can produce the product without the risk of losing profit, and you can get the product with a lower MOQ as an individual retailer. This can be a win-win solution for suppliers and retailers.
In addition, if you don't want to share your business plan or can't find anyone to cooperate with, you can also try asking the supplier if there are other buyers who ordered the same product.
If there are already some other sellers who are able to purchase the product following the MOQ, you can ask the supplier to manufacture some more products with the batch other people ordered. Then it is possible that the supplier agrees to your request and tells you to wait for the whole batch to complete production.
You may need to wait for extra time for the production to finish, so you should make sure that your business can wait for the production if you are going to use this method.
Check the MOQ from Other Platforms
Just like you can compare the price offered by different suppliers from different platforms, you can also compare the MOQ on different websites. Because different suppliers work with different factories and every factory got its own MOQ standard.
Thus, you can try to talk with as many suppliers as possible on different platforms to find an ideal MOQ you can afford.
If there is a supplier you really want to work with, but the product MOQ is high. You can also negotiate MOQ with this supplier by mentioning the low MOQ that you find from other suppliers. If other suppliers can produce the product with low MOQ, it is highly possible that your target supplier can do as well.
In addition, if you do not know which platforms you should use to find the best suppliers, you can check wholesale platforms such as Alibaba, CJ Dropshipping, MadeinChina or AliExpress
All the above methods are some small tricks that you can use to get the best offer from suppliers. If you have any other unique tricks of your own in business negotiation, you can also use them to maximize your business plan.
Summary
MOQ is one of the most important business terms in eCommerce. It is frequently used in cases where buyers or retailers need to purchase the products in bulk from the suppliers.
To help more and more dropshippers understand the full concept of MOQ. This article explains what MOQ is by elaborating on its definition, benefits, drawbacks, and applications in business.
We hope that this complete guide to MOQ in eCommerce answers all your questions about MOQ. If you have any further questions, please feel free to contact our official email or online chatroom to let us know.