CJ Dropshipping is an all-in-one dropshipping platform that can help you source and sell products globally. Since 2014, it has helped countless eCommerce entrepreneurs start their own dropshipping businesses from scratch. Now CJ Dropshipping has been acknowledged as one of the best dropshipping platforms for beginners.
But when it comes to scaling the business, many people believe having a private agent to manage the inventory is a better option because private agents can be more dedicated to handling a large number of orders of individual products.
However, do you know CJDropshippng is also a great platform for scaling up eCommerce business?
Today we will tell you why CJ Dropshipping is a good option when you want to scale your business. And this article will also compare the differences between a private agent and CJ Dropshiping when it comes to scaling your business.
Differences between private agent and CJ Dropshipping
First of all, it is essential to know what your business partner is capable of before choosing who you want to work with. Now let's check what are the major differences between CJ Dropshipping and a private agent.
Private agent
Active on social media
Private agents usually are active on various social media platforms, you will find there are a lot of them on Facebook or Reddit. You can also check our previous article to see How to Find a Private Dropshipping Agent in detail.
For example, if you publish a post on these social platforms and say that you are looking for a supplier for your online store. Soon many private agents will contact you and offer you a supplier sourcing service.
Need MOQ to start
Yet, most private agents or organizations usually only work with experienced dropshippers, especially those with stable consistent orders. So if you are just at the starting page of your online business, it will be hard to find a private agent to work with.
Thus, preparing a minimum order quantity will be essential if you want to have a private agent. For example, a regular private agent organization may require you to provide 30 orders per day or 500 units of initial commitment for the beginning.
The main reason for making such a requirement is that working with big stores is more profitable for them, which is obvious. Secondly, private agents usually do not have the ability or time to maintain small business owners. Because they can't afford the cost of labor for shipping a few orders and it takes time to develop a brand-new store.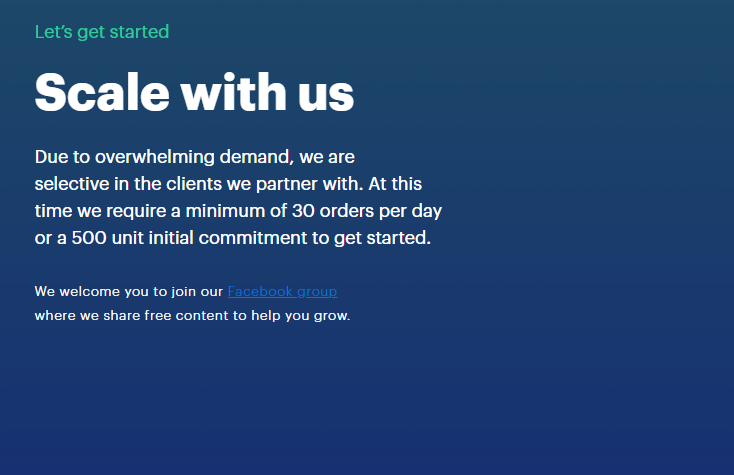 Hold some stock for high-demand products
Once you started working with a private agent, they will suggest you let him or her hold some stock for the most demanded products you are selling. Because any experienced private agent understands the importance of preparing a stock in case of emergent use.
For example, during the Chinese New Year, most factories and shipping companies will have holidays for an entire month. If you did not prepare some stock in advance for the Chinese New Year, none of your orders will be sent out during such a critical time.
This is why most private agents will suggest you purchase some stock in advance to avoid any negative impact of supply chain shortage.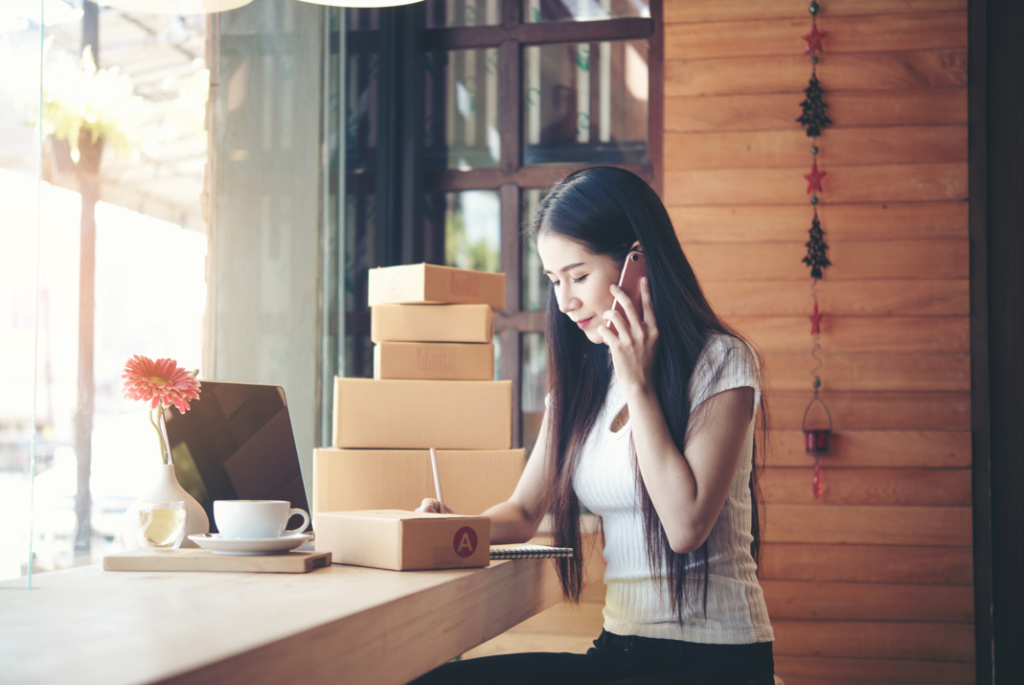 Focus on individual products
Unlike CJ Dropshiping, private agents can't provide a large collection of products. So if you need help finding a winning product for your store, you will need to have an idea about what kind of product to sell in advance.
Besides, private agents prefer working with one-product stores instead of general stores. This is because a general store is much harder to manage than a one-product store.
General stores require the shippers to negotiate and cooperate with multiple different suppliers simultaneously. This process can be time-consuming, and each product only generates a little profit. So most private agents are not willing to cooperate with general store owners.
CJ Dropshipping
No MOQ for most products
By cooperating with thousands of suppliers over the world, ordering products from CJ Dropshipping usually do not need a minimum order amount. This means you don't need to prepare a high budget to send the products to your customers.
Still, you may find some products got higher prices than wholesale sites like Alibaba.com. Because CJ Dropshipping sells the products at a retail price while sites like Alibaba use wholesale prices instead.
In addition, not all the products on CJ Dropshipping do not require MOQ. For example, if you open the custom packaging section of CJ Dropshipping, you will find there is a MOQ for each different packaging option. This is because custom packaging is manufactured after you order it, and factories will only manufacture the packaging when they receive bulk orders.
24 hours online customer service
CJ Dropshipping provides 24 hours online customer service. For most online service companies, the 24 hours customer service is really hard to achieve. Nowadays companies prefer using robots or AI to replace human customer service when customer service is not available.
Yet, since dropshipping is a business method that involves global trading, customers all over the world may need support at any time. If you need to check the tracking information of an order or want to confirm some product information, asking CJ Dropshipping's online customer service is a good way.
In contrast to platforms like CJ Dropshipping, it is obvious that a private agent can't do 24 hours service due to the limitation of individual working time. But you can always ask about the working schedule of your agent to decide on a reasonable workload.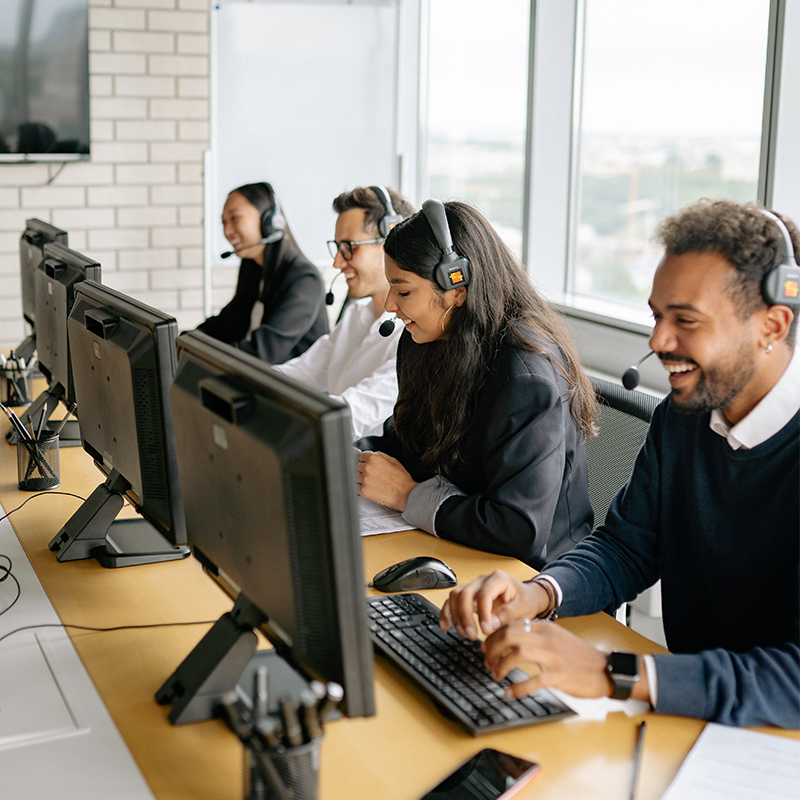 Managing inventory stock
Like private agents, companies such as CJ Dropshipping will help their clients to hold some inventory. For example, if your shop is opening to US customers, you can choose to place the stock in the US warehouse of CJ Dropshipping for inventory management. Then, when your customers order the products from you, the US warehouse can be delivered in 3-5 days.
Since CJ got several global warehouses all over the world, you can choose to let the available international warehouses stock your winning products. With a professional quality inspection team and advanced inventory management system, your products will be arranged safely in the warehouse.
Besides, CJ warehouses do not charge warehouse storage fees in the first 3 months after products are purchased. So as long as you can keep selling your products, the warehouse storage fee will be totally free.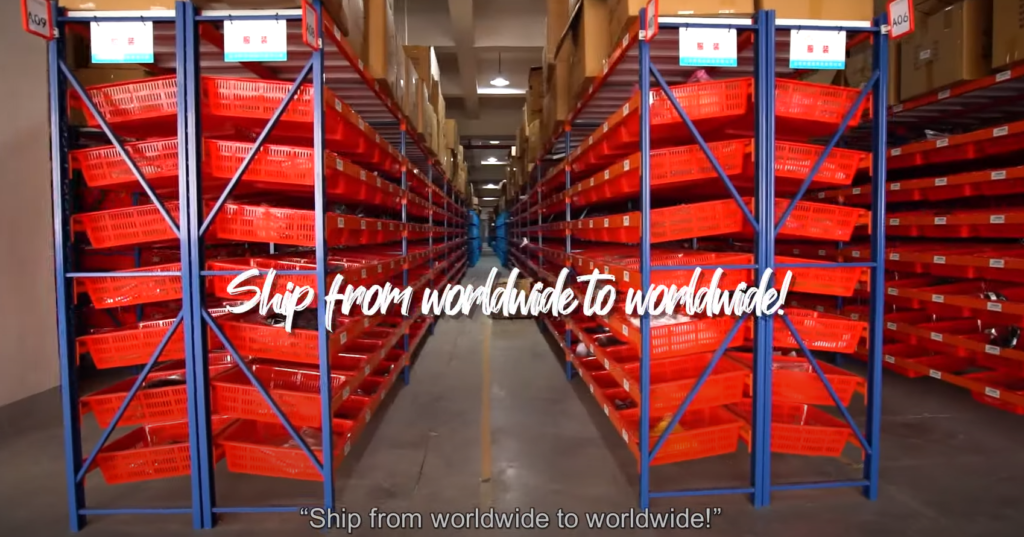 Selectable custom packaging
Unlike many private agent companies, CJ Dropshipping has staff who have been cooperating with various local factories for many years. These factories can manufacture unique packaging with different logo pictures of branding designs. Adding branded packaging to your products will significantly increase the value of your products.
What are the Limitations of CJ Dropshipping?
Most experienced dropshippers believe CJ Dropshipping is a good platform to get the first pot of gold. Because the complete function and tested system are easy for most beginners to start their business from zero.
However, there are also some people who believe is not good in all aspects. They think CJ Dropshipping is a good platform to get started with, but not a platform to scale their business when they want to expand.
Why do these dropshippers think so? Let's check their reasons.
Supply chain
The first reason that some people believe CJ Dropshipping is not a good platform to scale business is the limitation of the supply chain. If you have worked with CJ in the past, you would know that CJ will not keep stock of most products on the platform.
Because there are thousands of products on CJ Dropshipping, it's impossible for CJ to stock every single product. So this is how CJ's supply chain works:
When orders from your customers come in, CJ will then send the orders to the suppliers. Once suppliers received the orders, they will either start making the products or send them to CJ warehouses directly. Since suppliers and CJ warehouses may not be located in the same city, it may take several days for the products to arrive at CJ warehouse. After CJ warehouses receive the products, the warehouses will make quality inspections on product quality and then send them to the customers.
A major disadvantage of this fulfillment method is the time. Because it takes several days for products to arrive at CJ warehouses, it can possibly cause order delays. Such a delay is a risk for most dropshippers because customers nowadays always expect the sellers can send the products quickly in 1-2 days. That's why many people don't think it's good to use CJ for scaling business.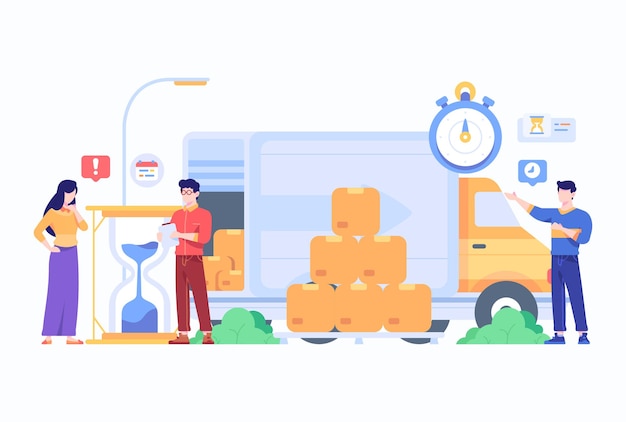 Customer service
Most people believe another limitation of CJ Dropshipping is the customer service. 24 hours online customer service is a great feature of CJ Dropshipping, but not everyone thinks it's the best choice.
After all, customer service got limitations. You can ask customer service to check orders, find products or confirm product information for you. However, each time you enter the CJ chartroom, you will be connected with different customer support. If you got a difficult order problem and it is hard for customer service to solve it at once, you may need to contact customer service several times and explain the same problem again and again.
On the other hand, things will be different if you work with a private agent. With a private agent, you can share all your business details or thoughts. For order issues, you only need to explain once and the agent will know how to handle these problems individually. Although the agent can not provide 24 hours service, you can always choose the best time that suits both of you.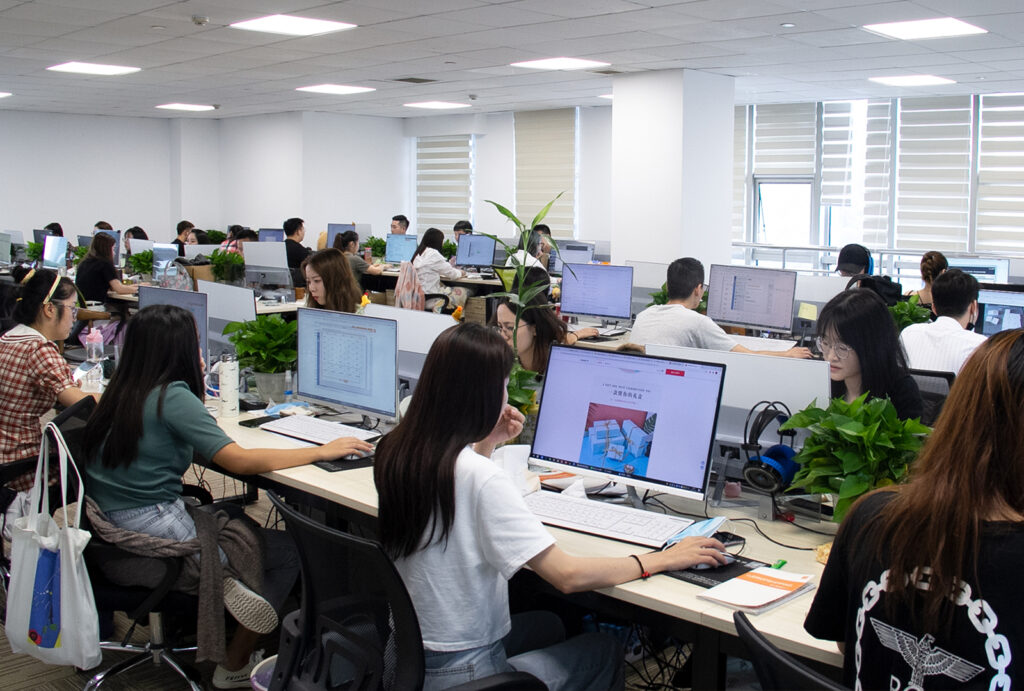 Why you should scale your business with CJ Dropshipping?
When we want to look for a good supplier, we are either looking for a better supply chain (product quality, processing time, etc.) or a better shipping experience (shipping time, customer service, etc.).
However, we mentioned CJ's limitations in supply and customer service above. Then why should you choose CJ Dropshipping? Because CJ got solutions for these issues if you want to scale your business.
Better supply chain
In 2022, most dropshippers have realized how a better supply chain can bring success to a business. Shein has achieved billions of sales by optimizing its supply chain, and Oberlo closed its service due to lacking management of the supply chain.
Thus, CJ Dropshipping also seeks new methods to improve the supply chain. By cooperating with hundreds of factories in China, CJ agents now are searching for the suppliers with best quality products and reliable service.
If you wish to scale your business with CJ Dropshipping, you can directly tell your plan and current order amount to CJ agents. Then CJ will assign a dedicated agent based on your store and business scale. CJ agent is able to provide all the services that a private agent can do. Besides, with the scale of CJ Dropshipping, CJ agents usually can get a better price than private agents.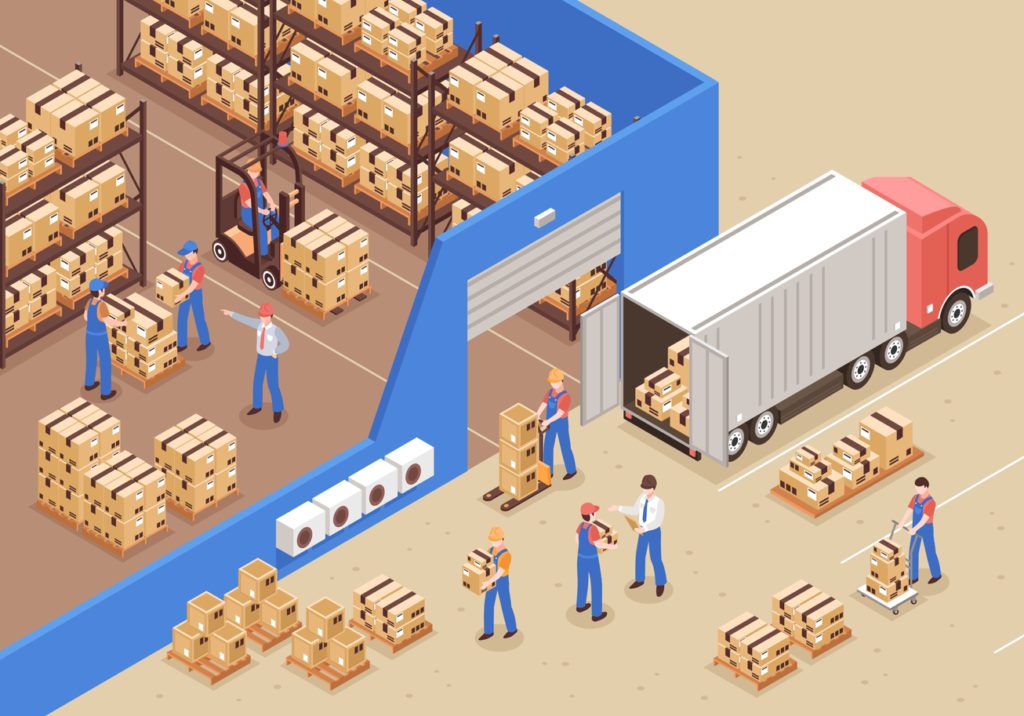 Different fulfillment methods for clients with various needs
Every successful dropshipper has his or her own tricks to make the store stand out in a competitive market. If you want to scale your business, you may want to ask the supplier or fulfillment center to do some specific tasks for you. For example, you may need unique labels or packaging methods for specific products, and this is easier to do if you work with a private agent.
Because a big company usually processes thousands of orders per day, it can be hard for the staff to pick some individual orders and pack them differently. However, even though CJ is a big company with a lot of staff, the agent and shipping team can still satisfy all your requests if you want to scale your business. As long as your order amount and store sales are stable, CJ can provide all the possible support for you to make more sales.
When your sales increase over time, you also will have the chance to become a VIP client of CJ Dropshipping. This means the whole CJ team will spend more time and resources for you to develop your business, and you will also enjoy some privileges from it.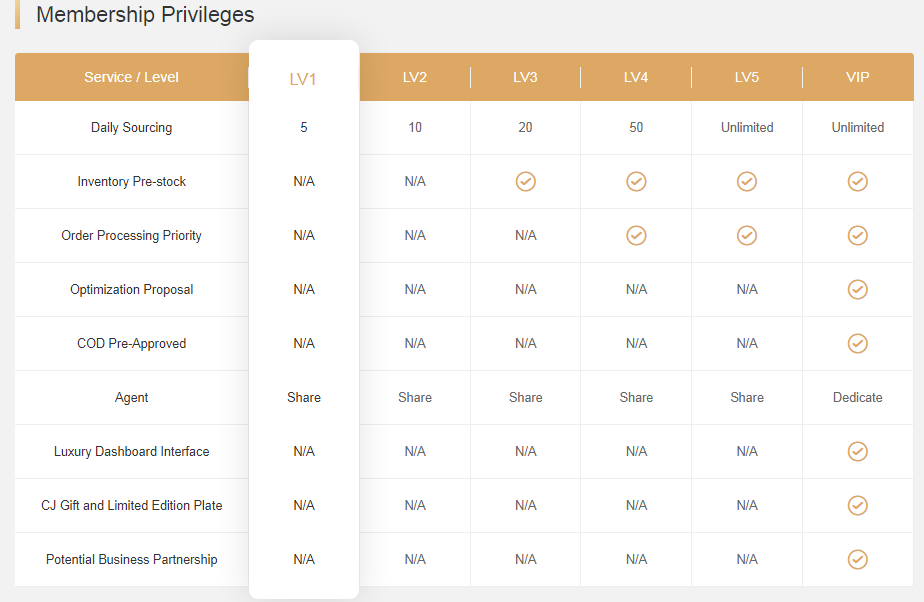 Work directly with factories
Not all winning products are perfect, sometimes you need to work with the factories directly to make improvements or modifications to your products. For example, if your current winning product does not have the best reputation in the market. It may involve flaws with the design or functions of the products, and this issue can influence the reputation of your store as well.
So then you can collect the feedback from the customers and tell the factories to make some improvements to the products, like changing the material or making an update on the prototype.
However, one problem with this process is how to contact the factories and get their feedback in your language. CJ agents of CJ Dropshipping can solve it for you.
CJ has a lot of experienced agents who have worked with local manufacturers and factories. When you want to make your own brands and if you have some modification requests about the products, you can send them to CJ agents directly. CJ agents will collect and translate the requests into English and then send them to the factories directly.
In addition, it will save you a lot of time if you can tell your order amount or purchase quantity to your agent. Because most of the products need a minimum order quantity to start manufacturing, a specific number will help your agent negotiate with the suppliers.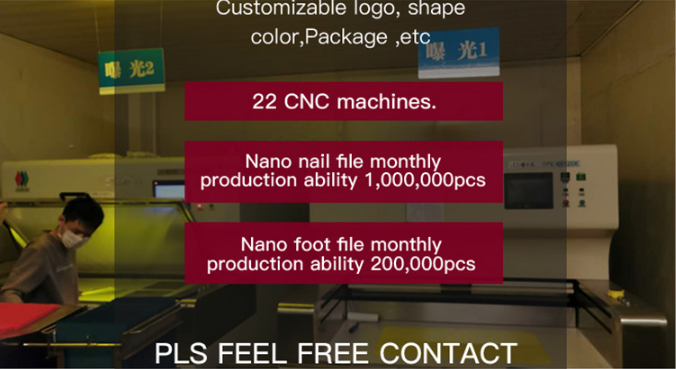 Contact the team directly
One limitation of working with a private agent is you can't get in touch with the agent at any time. Because an individual person can't work 24 hours per day and the person may also be on holiday or vacation when you need their support.
In contrast, working with CJ Dropshipping is different. Although your CJ agent may have a holiday or vacation like private agents, you can still contact CJ's customer service or supply team at any time. At the end of 2021, CJ Dropshipping introduced a new ticket function. The ticket section allows dropshippers directly send messages about certain problems to the related working staff.
For example, if you are getting IT issues when browsing the site, you can contact the IT team; If you want to ask about an order, you can submit a shipping ticket to confirm the order status; If you got some questions for suppliers, you can send a message to purchasing team to ask the supplier directly.
So even if your agent is not at work hours, you can still contact suppliers or the shipping team to confirm your order information. Once CJ got a message from you, the message usually will be replied to within 1 day.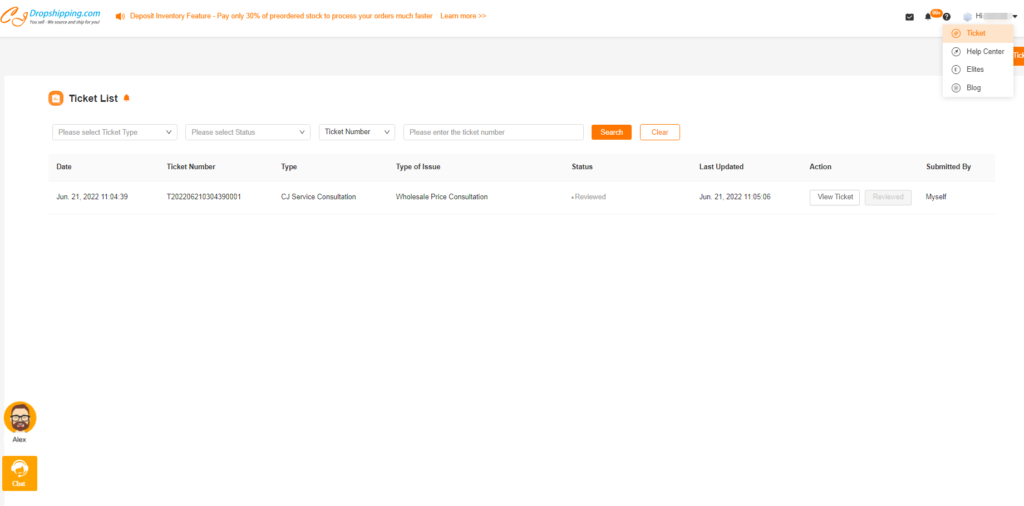 Better shipping experience
Aside supply chain, shipment is another critical point to make a good brand. Fast and reliable shipping will earn more customers constantly. Frequent shipping information updates will increase your store's credibility.
However, not all private agents can access the best shipping channels with freight forwarder companies. Instead, companies like CJ Dropshipping will more likely have more shipping resources. Besides, the complete system of CJ warehouses will make sure parcels are sent correctly without delay. All the attempts that CJ Dropshipping make is to seek a better shipping experience for every dropshipper.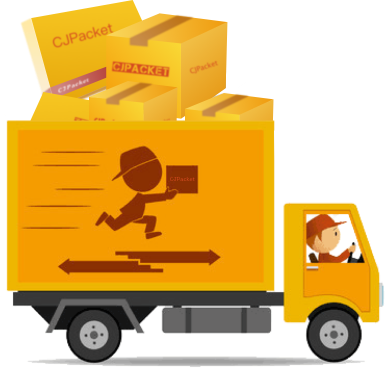 Complete integration with Ecommerce platforms
Dropshippers can connect their stores and products to CJ and let CJ fulfill their orders automatically, instead of looking for suppliers and placing orders all by themselves—which is a lot of work and can be pretty stressful.
To provide convenience to more and more dropshippers from different platforms, CJ has already finished integration with 12 eCommerce platforms by this year and will keep going on expanding the ballpark of compatible platforms.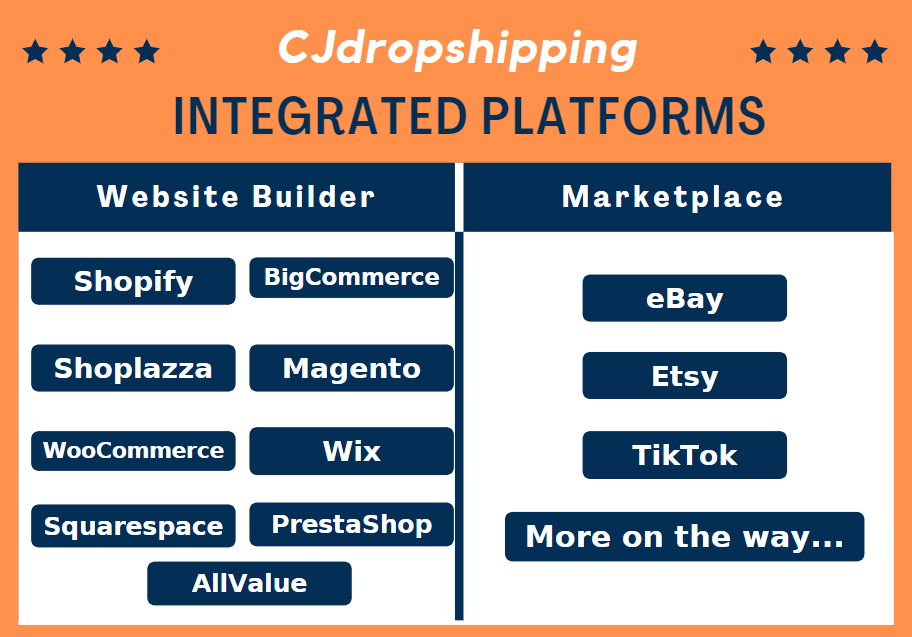 Ability to process a high volume of orders
CJ Dropshipping is a big company with hundreds of working staff, a single CJ warehouse is capable of processing 50,000 orders per day. And there will be working staff even on holidays. So there is no need to question the CJ's ability to process a high volume of orders.
On the other hand, a private agent may only work with several local staff who can only process hundreds of orders per day at maximum. So if you suddenly get plenty of orders that need to be fulfilled quickly, it might cause many problems for the private agent. If you work with CJ agents, there will be no such problems.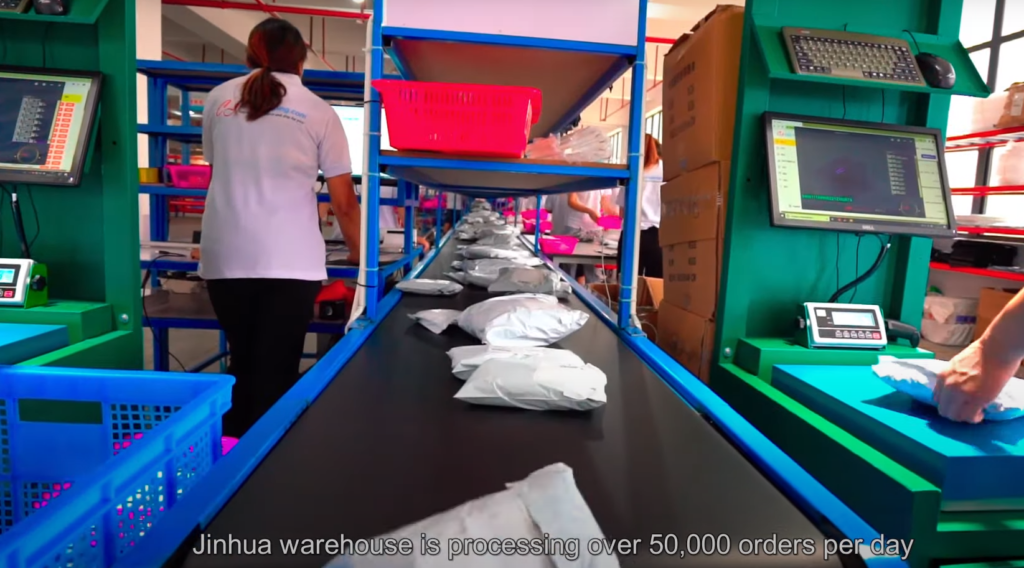 Strict organizational process
CJ warehouses have a complete and strict order processing system to make sure every single order is sent out without mistakes. In the introduction video of CJ Jinhua warehouse, you can check how workers label and pack orders before sending them to the customers.
Every order will be processed carefully through reception, sorting, quantity inspection, and packaging. If you have some special requests such as logo printing on the package, it will also be sent to the POD section before delivery.
Fast shipping and quick tracking updates
CJ Dropshipping provides various shipping methods for you to choose from, you can either use a cheap shipping line or a faster shipping line with a bit more cost. The tracking information usually will be updated 1-2 days after packages were sent. You can either use Cjpacket tracking or 17 track to find the latest updates of orders.
Still, when you want to scale your business, your daily order amount may increase really fast. So if you find check information for every order takes too much time for you, you can also ask your CJ agents to check all your order processing and shipping status.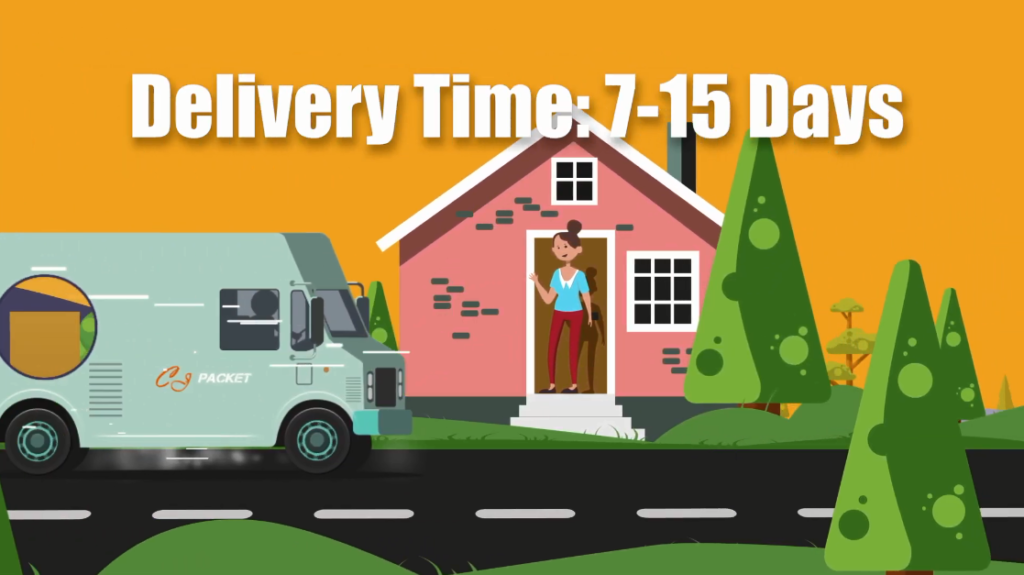 Conclusion
The facts above show CJ Dropshipping is capable to do everything that a private agent company can do. When you need better supply chains, CJ agents will help you find the best suppliers. Before sending out your orders, CJ warehouse will make sure you got the best shipping experience. In many aspects, CJ Dropshipping can provide better services than private agents.
If you are still looking for the best business partner to scale your business, contact CJ Dropshipping to open a new page in your business career!