What is Zendrop?
Zendrop, which used to be called Silk Road, is a platform for dropshipping that offers different eCommerce services. It was exclusively designed for dropshippers, which eliminates many of the problems merchants encounter when dropshipping from China.
For many eCommerce entrepreneurs, Zendrop is simply a vast marketplace where entrepreneurs may find inexpensive things to sell in their eCommerce stores at a profit. Thus, people think it is a great alternative to AliExpress when they can't find good suppliers on AliExpress.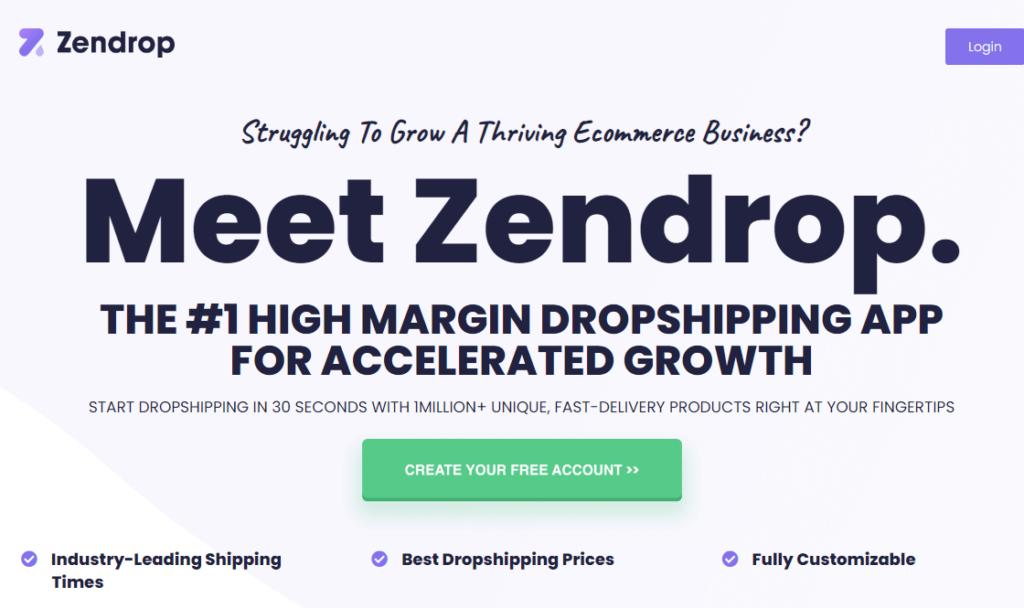 How does Zendrop work?
Zendrop works directly with Chinese suppliers and manufacturers to find cheap and quality goods. Their services include sourcing products, keeping track of inventory, packing, and branding. Once an order has been placed, the products can be sent directly to customers.
Usually, when you buy something through AliExpress, it has already been through a number of middlemen, each of whom took a cut of your profit. If you've ever dropshipped from AliExpress, you probably know that the vendors aren't reliable. They can discontinue a product while you are still generating sales, alter its quality without your knowledge, and provide a rather poor customer service.
Thus, dropshipping platforms such as Zendrop show up to solve such problems. Zendrop selects all of its suppliers seriously so that you can obtain the most reputable ones without having to trawl through the less reputable ones. It is basically an extra middleman that you have to pay for, but he or she may save you money in the long run. Bad suppliers can cost you thousands of dollars, and it's impossible to avoid running into them on AliExpress.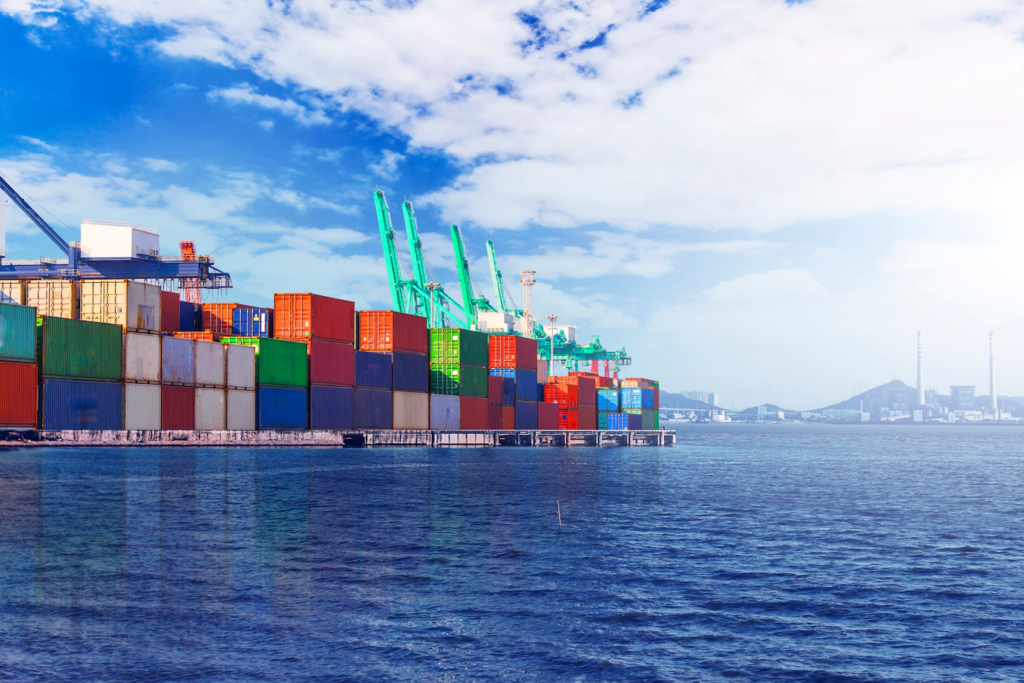 Is Zendrop Legit?
Is Zendrop a scam? This is a question many people have. After looking deep into Zendrop and giving it a go on one of my own dropshipping stores, you will know it's legit. It is true that there are some aspects of Zendrop that should be improved, but there is no doubt that the platform provides reliable service in general.
Zendrop was created by dropshippers to solve a problem many entrepreneurs face while dropshipping. This problem was a requirement for a more reliable, automated, and sustainable fulfillment system. If you're concerned about the credibility of Zendrop, you can also check out the ratings and comments on reviewing sites such as Trustpilot.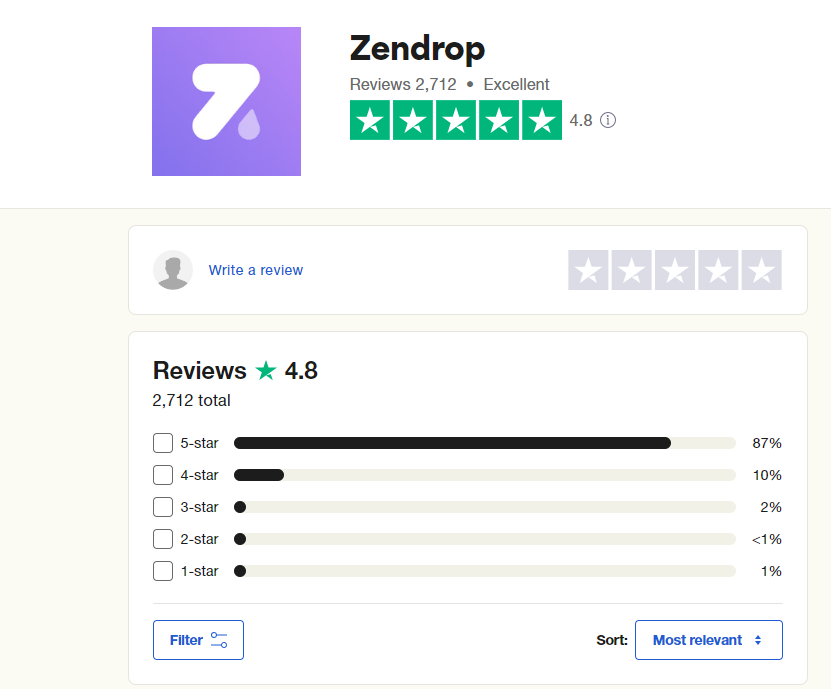 Zendrop Features
Auto Fulfillment
This feature is one of Zendrop's major selling points. In the past, completing orders may have been a lengthy and laborious procedure, especially when selling in large quantities. To fulfill orders, the majority of dropshippers would have to pay virtual assistants hundreds of dollars per week.
But as time goes by, more and more eCommerce platform starts to provide auto fulfillment service so dropshippers can scale their business in a more convenient way. Thus, auto fulfillment service has almost become an essential part of any dropshipping platform.
If desired, you can automate the entire procedure on Zendrop, and all you need to do is collect the profit and make payments for the budget.
Tracking
The process of tracking your package is automated. As soon as Zendrop receives tracking information from their Chinese shipping provider, it will be reflected automatically in your registered account. Through channels like Shopify's API, your customer will also obtain their tracking number.
Products Sourcing
Product sourcing is an essential function that most dropshippers are aware of. You can first check the trending products list on Zendrop to find your ideal winning product. If Zendrop does not have a product that you wish to sell, you can also enter the product's information in Zendrop and let their staff source the same product in the Chinese market.
Once the product is successfully sourced, you can begin selling it immediately, and Zendrop will provide you with a quote after each sale, which is typically close to the price listed on AliExpress.
However, sometimes it is also possible that Zendrop failed the sourcing process due to production being discontinued or the product being out of stock.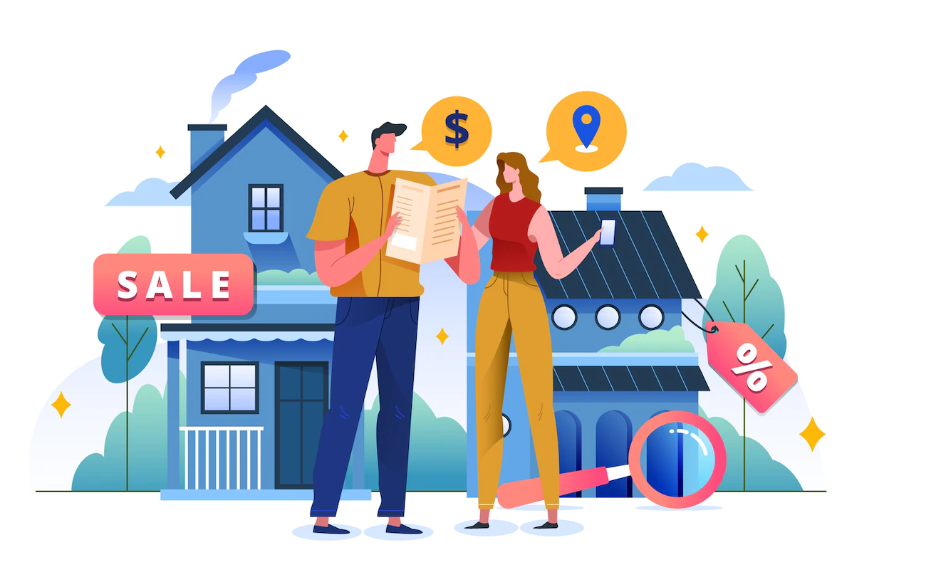 Customized Packaging and Labeling
Branding is crucial when it comes to selling products, particularly those from China. If you want to avoid the logos from the original supplier appearing on the packaging, then you should ask the fulfillment partner to remove them.
Furthermore, custom packaging and labeling are really helpful for building your own brand. Since Zendrop provides custom packaging and labeling services, you can ask their staff to send all of your products in custom packaging. But one thing you should notice is that most packaging comes with a MOQ (minimum order quantity). This means you have to purchase a large number of packages to use this service.
After receiving your packaging requirements and information, Zendrop will confirm with suppliers and show you how much it will cost for the custom packaging and labeling service.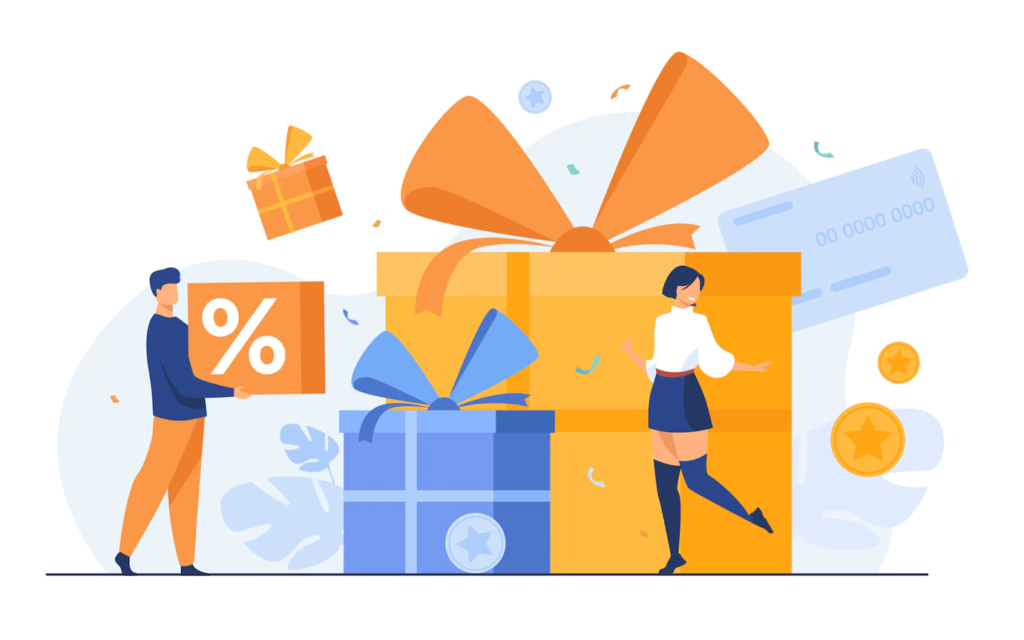 Pricing of Service
Zendrop features a free option that is suitable for testing the platform's functionality in its early phases. If you wish to take full advantage of the platform, you will need to subscribe to the Pro plan, which costs $49 per month.
The free plan has several fantastic features, but it is missing a few of the most important ones. On the free plan, you are limited to 50 orders per month or fewer than two per day. Therefore, if you want to take your business seriously and expand your Shopify store, you will need to upgrade immediately.
You will have access to auto fulfillment, thank you notes, expedited delivery, a library of US items, and Zendrop Academy with the Pro plan. There is a 7-day free trial where you may cancel if you feel it's not for you.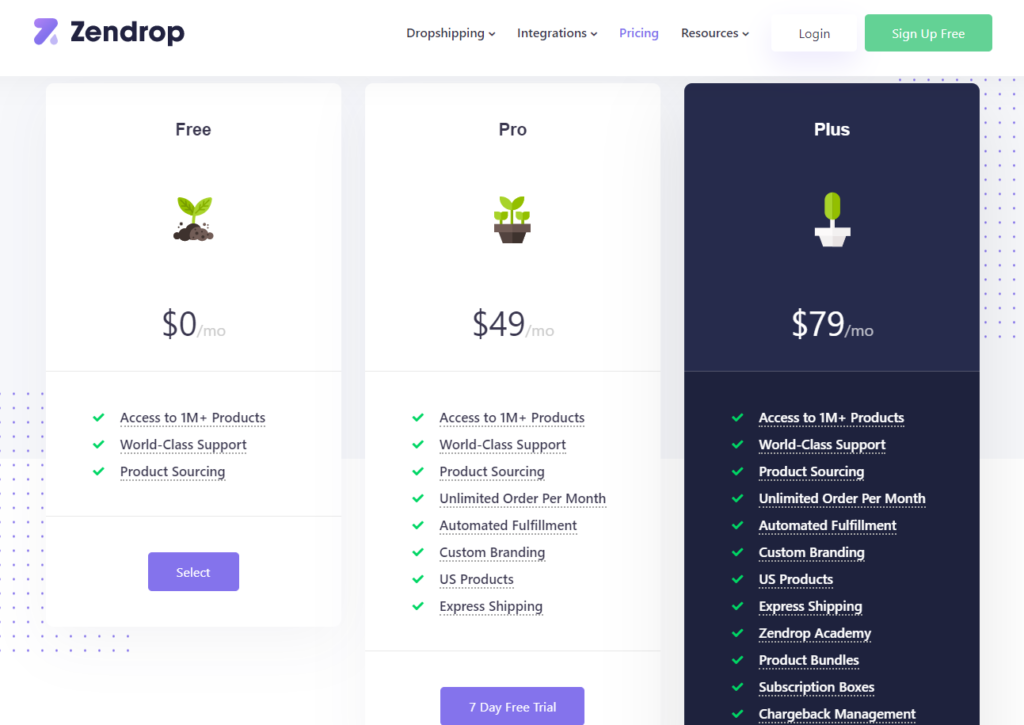 Zendrop Shipping Service
Where do Zendrop products ship from?
The majority of Zendrop's products are supplied from China, so the shipping time is based on the shipping efficiency of their Chinese shipping couriers. Take the shipping methods between China and US as an example, these shipping channels usually need two weeks to deliver orders from suppliers to customers.
However, Zendrop also provides US-based vendors with expedited shipments. So some products can be sent to US customers within one week. But such products are only limited to a small number.
Fast Shipping
The majority of Zendrop's products are supplied from China, and most products on Zendrop can be delivered within 15 days. But some sensitive products will have an extended shipping time. Additionally, Zendrop provides some US-based vendors with expedited shipping, so sometimes the orders can be delivered within a week.
Refund Policy
Returns are one of the worst aspects of the dropshipping business model since you are responsible for them, and they might cost you money for circumstances beyond your control.
When a client requests a refund on a product, dealing with a Chinese provider is typically quite difficult. The majority of the time, you will absorb the expense of the item.
Thus, Zendrop shipping terms state if a product is damaged or defective, Zendrop will provide you with a complete refund or replacement as long as you can provide photographic or video evidence of the damage. If a product is lost or stolen in transportation, Zendrop will collaborate with you to determine the best course of action.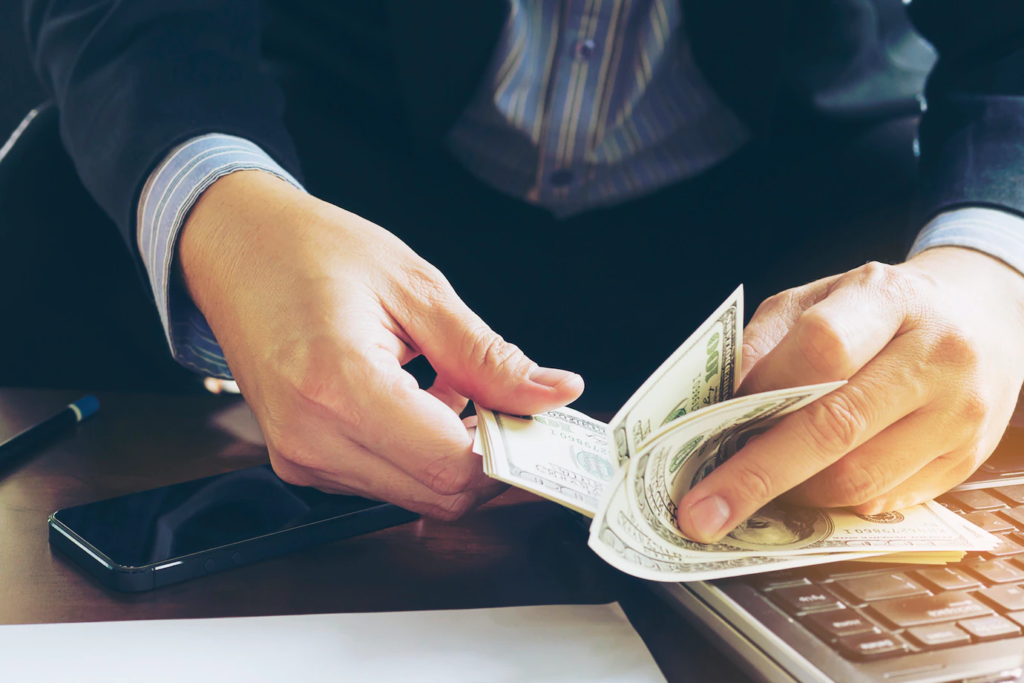 Should dropshipping beginners use Zendrop?
Zendrop is good for dropshipping on AliExpress, especially for novices. It might be difficult for newcomers, and it's easy to fall prey to some of the frequent errors and dubious sales practices employed by many AliExpress sellers. Zendrop streamlines the procedure significantly.
Even vendors with a reasonable amount of transactions will benefit from Zendrop. If you're just beginning to develop your business and generating 5–10 sales per day of a certain item, being screwed over by a supplier can cost you thousands. So Zendrop is good for business entrepreneurs who just start business and also have some available budget.
However, if you are getting more and more orders and you wish to scale your business to a new level, then Zendrop may not be an ideal choice. If possible, move from Zendrop to buying in bulk and dropshipping from a warehouse in your own country once your daily sales exceed $50. Zendrop is wonderful for testing the scalability of a product in its early stages, but if you hit a high number of sales, ordering in bulk will result in higher profits.
If you are on a limited budget and wish to use a platform like AliExpress exclusively, then platforms such as CJdropshipping might be a better choice. Zendrop is useful, but certainly not essential. If you're a total rookie in dropshipping industry and you're not utilizing Zendrop, it's in your best interest to conduct supplier research before engaging in business with them.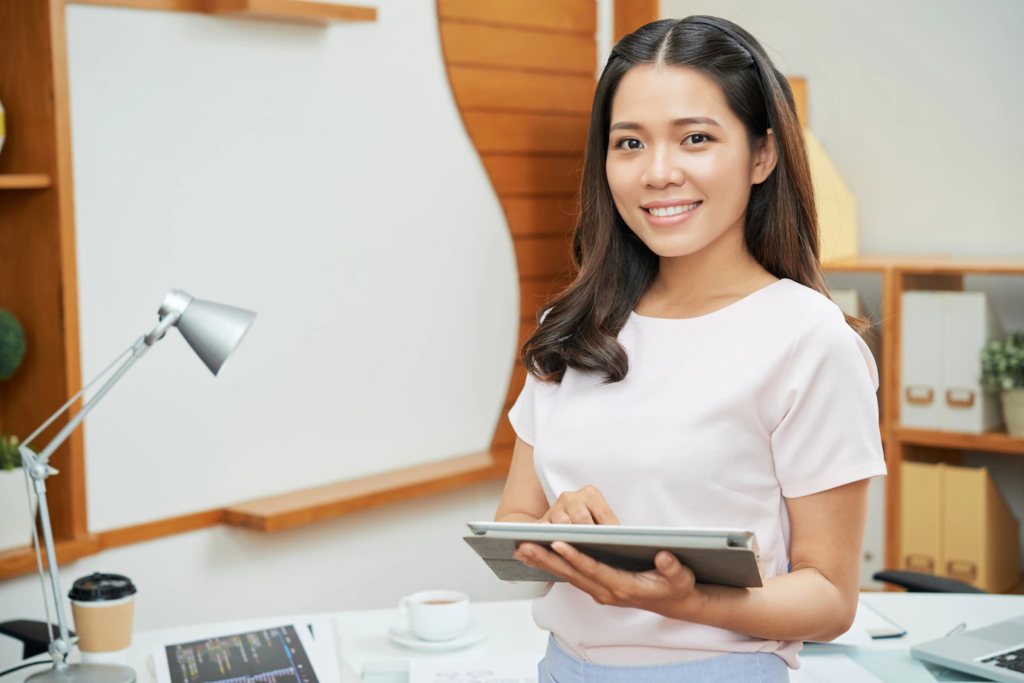 What are the differences between Zendrop and CJdropshipping?
In terms of Service
CJdropshipping and Zendrop share many similarities. If you are looking for a dropshipping platform that provides auto fulfillment, sourcing, and branding, CJdropshipping is there for you.
Due to the unreliability of AliExpress's suppliers, these platforms were born out of necessity. AliExpress is a marketplace where Chinese vendors list their own items. Every product on CJ Dropshipping and Zendrop is listed by their respective teams. The primary difference between CJ Dropshipping and Zendrop is their pricing and supplier networks.
In certain countries, CJdropshipping provides a fulfillment service that allows you to store your products in their warehouse and distribute them directly to your clients. This is an option for when volume increases.
Zendrop offers extra branding options for your items, including thank-you cards, packaging, and private labeling. Zendrop also features a product sourcing tool, which is useful if you're wanting to sell a product that Zendrop doesn't provide on its marketplace.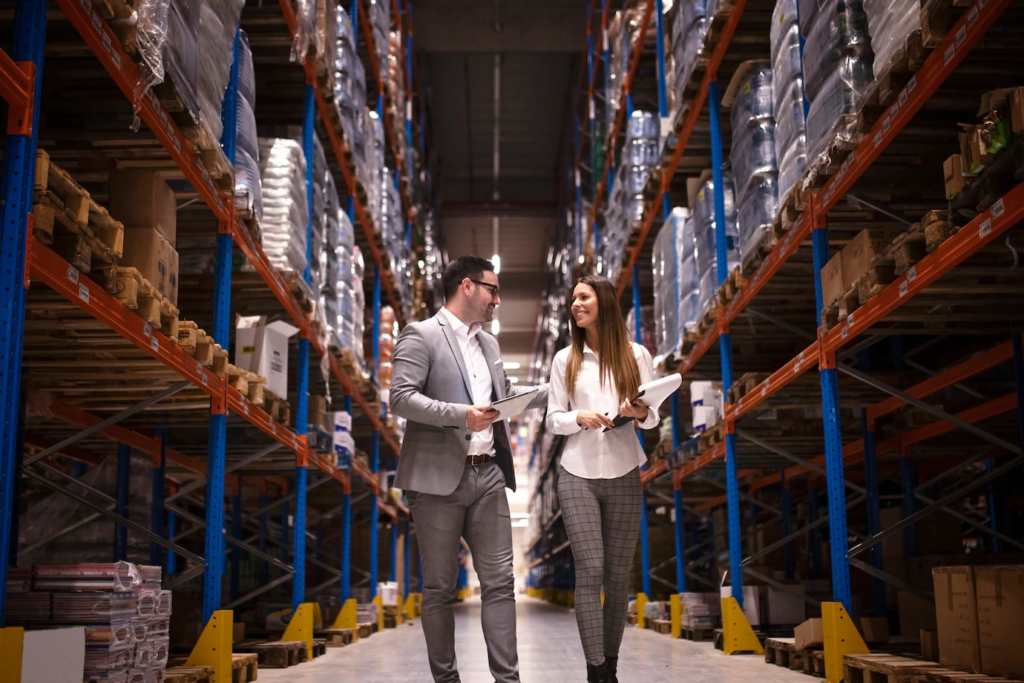 In terms of Pricing
CJ Dropshipping easily wins this contest because it is free to use. Since platforms like Zendrop serve as intermediaries between you and the suppliers, they will add a little markup to the prices of the products. This is fair, but some dropshipping beginners may not have enough budget to constantly pay the monthly fees. Thus, the free services provided by CJdropshipping look much better in this case.
Still, if the product you want to sell has a significant price difference between each platform, then it's better to check which price is more suitable for your long-term business plan. If a product is less expensive on Zendrop, it may be more profitable to pay the monthly charge and obtain the product at a cheaper price.