As the world's third-largest exporter, Germany is Europe's greatest economy and one of Europe's biggest eCommerce markets, and the fifth largest eCommerce market in the world. It has a high internet penetration rate (93%). Among them, 83% are online shopping consumers, and the average online shopping expenditure is 1355 Euros. Thus, starting eCommerce in Germany is a great option for dropshippers.
All these rates and data are higher than the European average. Because of Germany's population, complete infrastructure, and high living standards, it reached 88 billion dollars of profits from eCommerce in 2020.
Mainstream eCommerce platform in Germany
Amazon.de is a German site owned by Amazon. Amazon was founded in 1995 in the United States and is headquartered in Seattle, Washington. The founder is Jeff Bezos.
Ebay.de is a German site under eBay and an online auction and shopping platform. eBay was founded in 1995 in the United States, the founder is Pierre Omidyar. Currently, it is one of the main shopping platforms for German consumers.
AliExpress is an online shopping platform created by Alibaba specifically for the global market, and it was officially launched in 2010. AliExpress has a huge number of products with high quality and low prices. It is preferred by many local consumers in Germany.
OTTO is an online shopping platform and the largest mail-order company in Germany. OTTO was founded in Germany in 1949 and is headquartered in Germany. The founder is Werner Otto. In 1995, the otto.de online shopping website was officially launched.
Real.de is an online shopping platform for German supermarket chains, founded by Metro AG. As of 2019, Real has more than 200 stores, providing more than 15 million SKUs and 730,000 Facebook fans.
Media Markt is the largest consumer electronics retailer in Europe. Media Markt was established in Germany in 1979 and is headquartered in Germany. Currently, Media Markt's business has covered Germany, Spain, Portugal, Belgium, Italy and France and other countries/regions, with a total of more than 1,000 chain stores.
Zalando is a fashion shopping platform in Germany. It was established in Germany in 2008 by the founders Robert Gentz and David Schneider, and received investment from Rocket Internet. Zalando's business has covered many countries/regions such as Germany, the UK, France, Italy, and Spain.
Potential winning product/niche selection in Germany
1. Consumer electronics
Due to the characteristics of highly unified parameters and relatively single category, consumer electronic products have always been the treasure of the e-commerce industry. The enthusiasm of German consumers to buy such goods online has also driven the cross-border retail export sales of Chinese sellers. Among them, smartphones and accessories, smartwatches, computers and accessories, drones, and 3D printers are all star products in the consumer electronics category.
2. Home furniture and gardening
In 2017, the German home furniture and garden products market reached 68.7 billion euros and is expected to exceed 70.5 billion euros in 2018. According to eBay data, Chinese sellers sell one home gardening product every second on eBay German site. Furniture, home appliances, outdoor gardening, etc. are the categories with the largest sales.
3. Auto parts category
The automobile industry is one of the biggest boosts for Germany's economy. While exporting leading automobile technology and brands to the world, the huge car ownership has also made Germany an important export destination for Chinese auto parts sellers.
In 2017, the size of the German auto parts market has exceeded 40 billion euros. More importantly, German consumers have gradually formed the habit of buying auto parts products through eCommerce channels. It is estimated that in 2025, the eCommerce penetration rate of German auto parts products will reach 20%.
4. Sports equipment
The prosperous economy and health awareness gave birth to a strong sports market in Germany. In 2017, the average German spending on sports reached 725 Euros, and 30% of people said that they will continue to increase their investment in sports and fitness in 2018.
Besides, there are more than 500 sport goods categories sold by Chinese sellers to the German market, and sales have increased in 2017. Among them, more than 400 categories have reached double-digit year-on-year growth. The sales performances of bicycles and mopeds, fitness equipment, and seasonal sporting goods were particularly impressive.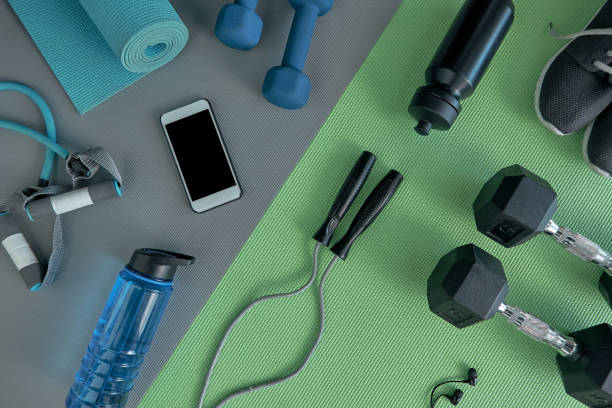 5. Industrial supply
Industrial supplies are the upstart of China's cross-border eCommerce industry. Sellers operating in this category are highly specialized, and low-intensity competition also ensures sufficient profit margins for sellers. According to eBay statistics, Germany is an important destination market for China's cross-border eCommerce exports of commercial and industrial products. Its sales are only after the United States and the United Kingdom, and its growth rate ranks first among major sites.
Why start dropshipping business in Germany
Germany is a big economy, and the English penetration rate is also very high. This reduces the language barrier for people who want to enter the German market. Germans like to pay with PayPal, or credit cards; payment methods are also commonly used for other eCommerce sellers.
Cross-border shopping among German online shoppers is increasing. In 2015, 53% of Germans between the ages of 15 and 79 stated that they had purchased online from abroad one or more times within a year. This data has gradually increased to 62% in 2018. According to the survey, there are two main reasons why German consumers buy foreign products: One is that the price of foreign products is low, and the other is that they cannot find the products they want in Germany.
Among all German online shoppers, 65% had shopped in other European countries, followed by China with 44%, then followed by the United States (32%) and the United Kingdom (29%).
In Germany, dropshipping enables you to conduct risk-free business without having to hold inventory and transport the products. This gives you more time to grow your business through marketing, relationship building and customer service. With CJdropshipping, most processes are automated, so you don't need to spend time on order processing and product import. As long as the market gap can be identified, the creative and diverse products can be provided, and the product quality and service can be well controlled, the German eCommerce market has a lot of great opportunities.
Why you should start eCom business with CJdropshipping
CJdropshipping (CJ) was registered in 2014, entered the dropshipping industry in 2015, and the CJ platform was officially launched in 2018. CJ focuses on dropshipping business, and the main user groups are sellers on Shopify, WooCommerce, eBay, Lazada and Shopee, etc. Sellers focus on marketing while CJ is responsible for product procurement, order processing and shipping. Our products are spread all over the world, and we are the most professional company in dropshipping industry.
Advantages of CJ:
No installation fee/monthly fee;
There is no minimum order quantity;
Free storage of CJ products;
Free product procurement and listing;
Automatic completion of orders and processing;
Reliable transportation time and reasonable cost;
Carry out quality inspection on each package;
Cash on delivery;
Product photo/video shooting service;
7/24 customer support