ShopMaster is the top dropshipping tool for many dropshippers. It works properly with many popular platforms like eBay, Shopify WooCommerce, etc. However, ShopMaster announces its closure recently, and it will be completely shut down on April 30th, 2021. This news is a nightmare for many ShopMaster's loyal users. They are spoiled by all the convenient functions ShopMaster has provided, and it is also proven that ShopMaster could help dropshippers to scale their online businesses with high efficiency.
What does ShopMaster provide?
ShopMaster is a complete solution of dropshipping for worldwide sellers, which can import products from most of the popular suppliers to eBay, Shopify, 3dcart, Wish, and WooCommerce stores with a few clicks.
Sourcing products through ShopMaster is simple. You can import products from 20+ suppliers with one click, then import them to your store in bulk. The hot dropshipping products recommend feature on ShopMaster can also help you quickly import the winning products from CJdropshipping, Banggood, and Aliexpress.
Listings refer to the items you are selling in the store. Your listings on each sales channel will be shown within the listings tab on ShopMaster. With that, you can list, view, or revise the listings directly. Additionally, within the listings tab, there is also another convenient function Templates & Presets.
Orders are synced into ShopMaster in real-time when you make a sale in your store. You can auto-purchase orders through ShopMaster and sync the supplier's order numbers within a click. ShopMaster also supports to auto-mark an order as shipped and uploading the tracking number to your store.
– Add tracking information to PayPal automatically to avoid funds pending
– Migrate between WooCommerce and Shopify within a few clicks
– eBay Auto Messages and Feedback
– Sales reports to view your store and products' performance and profit
– Shipments tracking to easily check each tracking detail of your customer's packages
……
What are the influences of ShopMaster's closure?
All the benefits of ShopMaster are crucial to improving online stores. It is sad to see it leaving. ShopMaster states that the active products currently in stores will not be removed. However, the supplier information will be removed after ShopMaster shuts down. And dropshippers will have to manually or use alternative tools to place orders after April 9th. You would have to contact ShopMaster support if you want to export the supplier's information.
What are some ShopMaster alternatives with similar features
While dropshippers are struggling with ShopMaster's closure, there are some similar tools that help you to strive. We will give five alternatives below for the sake of all dropshippers.
AutoDS
AutoDS is a dropshipping management software as well as a platform to keep a tab on supplier's orders, manage messages, cancel and return orders to your stores. The software has a default template available for one-click response and helps monitor performance with the dashboard. AutoDS can also oversee prices and service changes every hour.
Whenever a change is noticed, a product update is sent to the customer. Automated controls save hours of work and avoid cancellations and losses due to price and inventory changes. Auto-purchase is implemented in a few minutes when the order is received. With AutoDS statistics and performance analysis, you get a complete picture of your online stores with the most advanced dashboard, filters and systems, including everything you need and also the platform's high-quality customer service.
Read more: Easy Management & Automation For Your Dropshipping Business with AutoDS
Dropified
Dropified is a web-based dropshipping tool that helps eCommerce businesses find, research, import, and add products to online stores. Dropified provides tools that make it easy to populate a stream of trendy products and start delivering them through sponsored advertising on Facebook. Write your own customized product descriptions, rename the product, or edit the image provided by suppliers. Dropified also offers user-friendly tools to help you edit and customize products quickly.
CJdropshipping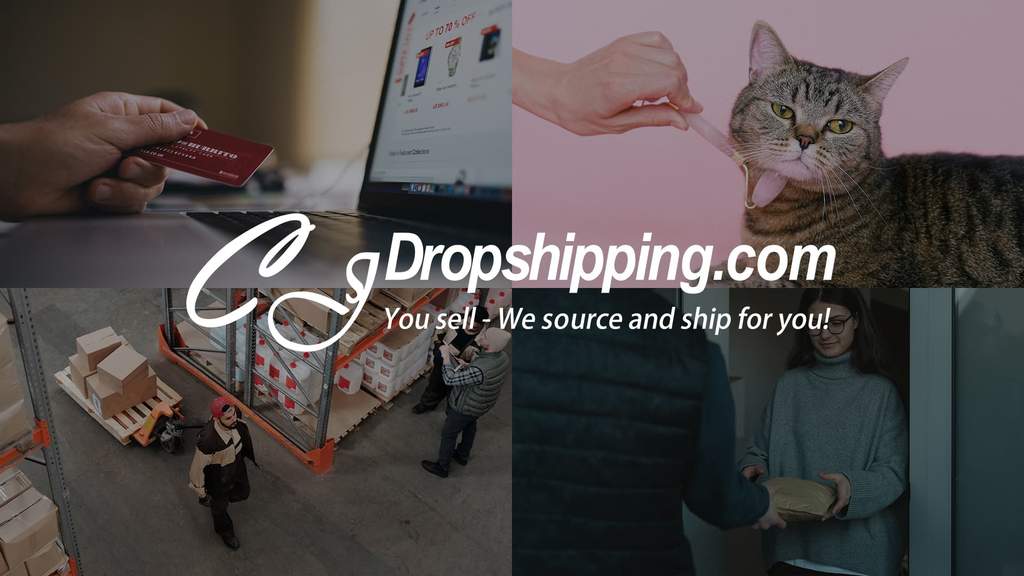 CJdropshipping is known as a supplier by many people. Moreover, CJ is a comprehensive one-stop service platform that provides all kinds of services specifically designed for dropshippers, for example, product sourcing, automatic processing, order syncing, shipping and customized products, etc. CJ is perfectly connected with Shopify, eBay, and other online shopping platforms as well.
CJ can provide almost all the features of ShopMaster mentioned above and is not limited to those. As a supplier, CJ allows customers to build their own brands with POD (print on demand) products and customized packaging. Listing is also easy with CJ. Customers can choose any products on CJ's platform and list them back to their own stores with one click. Most importantly, CJ does not charge any extra fees like setup fees, monthly fees,s or storage fees. CJ only charges for the products you buy and the shipping cost.
Read more: Why You Should Consider CJdropshipping If You're Looking For A New Dropshipping Supplier
Doba
Just like CJdropshipping, Doba isn't just a supplier directory. With Doba, customers get instant access to millions of products from hundreds of suppliers. Choose from over a hundred exports. Export product data in the specific format of the eCommerce platform of your choice. Find the right products at the right price, for your customers. Using sorting and filtering options view and sort products by price, quantity, shipping strategy, ship times, country of origin, product content, and more.
Duoplane
Duoplane was built specifically for multi-supplier and multi-channel eCommerce, helping you realize the full benefits of dropshipping. They offer a full-featured eCommerce solution that provides tools for order management, merchandising, and accounting. Duoplane integrates with your existing systems and can be customized to suit your needs. Many customers are up and running within minutes. Duoplane intelligently and automatically routes orders to the right vendor or warehouse. Duoplane connects to your existing systems to minimize manual effort by you.
Last words
Behind every prosperous dropshipping store, there is a dropshipping tool helping it run smoothly and efficiently. With the help of ShopMaster, many dropshippers have successfully scaled up their online stores. It's a great pity to see ShopMaster shutting down. Fortunately, these existing ShopMaster alternatives with similar functions could help dropshippers to strive as well. Make use of the tools properly to prosper your dropshipping business. Lastly, hope this article is useful to you, and good luck with your online businesses!