Dropshipping Weekly News Update Vol.12. Here are five pieces of dropshipping news for you to catch up with.
Shopee Brazil announces new affiliate program, commissions up to 14%
On August 11, Shopee Brazil announced the launch of an affiliate program, and partners can receive up to 14% commission rewards. It is reported that the commission of the plan varies by product category. Shopee said that individuals and businesses can join the program through social media, WhatsApp and Telegram, and other applications to promote products, and Shopee will settle commissions once a month.
The shipping price from China, Southeast Asia to the east coast of North America exceeds $20,000 per TEU for the first time
Recently, many shipping giants such as Maersk, Mediterranean, and Hapag-Lloyd have successively raised prices or increased the number of surcharges. According to the recently released Global Container Freight Index, the shipping price from China, Southeast Asia to the east coast of North America has exceeded US$20,000 per TEU for the first time, hitting a new record high.
The U.S. online sales are expected to reach $933 billion this year
According to eMarketer, the total sales of the U.S. retail e-commerce market will reach $933 billion in 2021. Among them, Amazon will occupy 41.4% of the market, and the sales will reach $386 billion, while Wal-Mart and eBay will follow closely behind with 7.2% and 4.3% market share respectively. In addition, the survey shows that Amazon is very popular among American readers. In 2020, 80% of the books and magazines sold online in the United States are purchased from Amazon.
eBay UK launches seller support package "Small Business Power"
It's reported that, recently, eBay UK was enhancing its seller support package, Small Business Power, through emails and landing pages displaying small business products. According to the report, in addition to the main landing page for small business power promotions, eBay also has DIY tools, home decoration, gardens and courtyards, and toys and games landing pages.
It is understood that eBay has launched the Small Business Power seller support activity in July, which provides sellers with discounts, encourages shoppers to buy Small Business Power coupons, and launches investment training programs and marketing investments to promote small business sellers' development.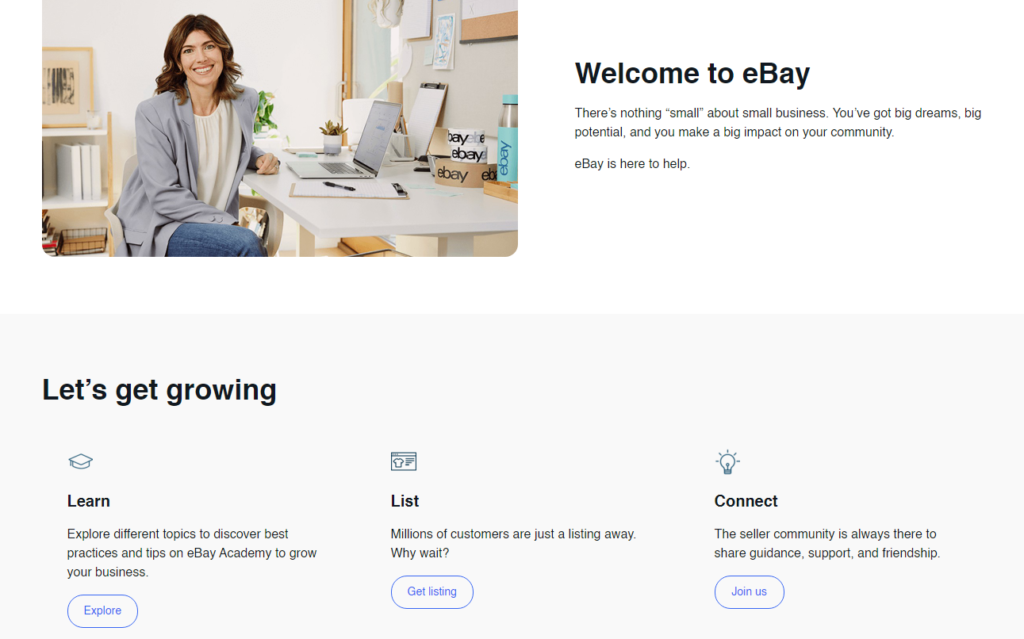 eBay Australia has updated its seller protection policy
In response to the epidemic lockdown measures implemented across Australia and to protect the interests of sellers, eBay Australia recently updated its seller protection policy. The announcement shows that eBay will automatically delete transactions generated during the protection period for sellers in Australia, the count of sellers' unreceived goods (INR) in the service indicators, and any related negative or neutral feedback. In addition, eBay also extends the estimated delivery date in the affected areas and gives sellers more time to complete the order.